In a market where crossovers are the darling of car buyers, is there still room on the road for a good old-fashioned estate? James McNamara got to grips with the new Peugeot 508 SW to find out.
My father bought a used automatic seven-seat Peugeot 504 estate in the mid-1980s. The paintwork was a nauseating 'aqua blue' and its interior a disquieting beige faux velour.
Over time, the entire family came to dread long car journeys after being incarcerated one too many times with luggage crammed around us. It was a pretty awful vehicle.
The ups and downs of Peugeot are well documented. In 1986, the exhilarating 130bhp 1.9 litre 205 GTI became a cheerleader for the hot hatch era and inspired a generation of car lovers, myself included.
But the doldrums would return for the French manufacturer. Throughout the late nineties and noughties Peugeot reeled from one lamentable range of vehicles to the next. Plus ça change.
Let's dispense with the past (we all have one) and acknowledge that Peugeot has once again risen like a phoenix from the flames. It wouldn't be overstating matters to say it has in recent times returned to the hey-day of the 205 GTI.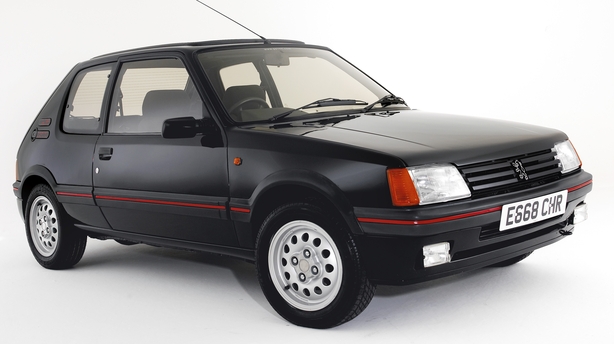 Peugeot's renaissance has been rubber-stamped by the influential JD Power consumer ratings agency, which this year awarded the brand the hugely coveted accolade of 'most reliable brand', nudging the usual Japanese suspects off the podium.
The fact that Peugeot has weaved its way back to pole position is down to the ability to extract the DNA of the pocket rocket that revived the manufacturer's ailing fortunes more than three decades ago.
Those familiar 205 genetics are easy to spot in the sporty 3008 GT Line crossover - widely regarded as one of the most stylish SUVs out there right now.
But in the clamour to assuage the seemingly insatiable appetite for crossovers, has a once key segment of the market been forgotten?
What if you grew up in the 1980s, drove a 205 GTI but now have two kids, play golf at the weekend and like taking the dogs to the park? (asking for a friend).
In the 508 SW, Peugeot has created a car infused with all the fun of the 205 but still able to comfortably drive eight bags of compost home from the local garden centre.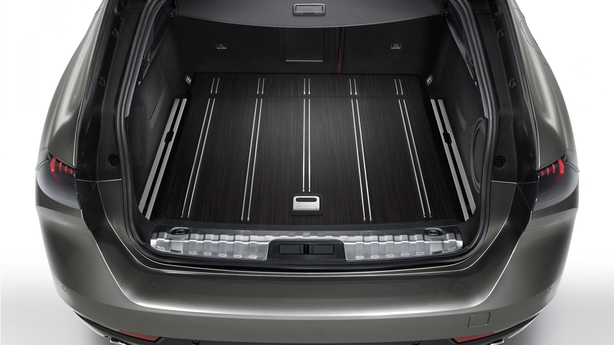 My test drive was in a gleaming red that accentuates the 508's sleek lines and low slung chaise. Its frameless doors add to the contemporary mood, framed by four dazzling 18in alloy wheels.
At a glance it doesn't immediately register that this car is an estate. A better description would be a long hot hatch. It has mean, narrow LED headlights and delicious side blades that illuminate when you hit the unlock button.
At the front an imposing grille evokes the nostalgia of Peugeot's trademark looks, signed and sealed with a 508 badge on the lip of the bonnet.
The 508's futuristic I-cockpit is the pièce de résistance. The car is packed with tech, including a driver attention alert system. I particularly enjoyed the automatic headlight beam that turns itself off when it detects oncoming cars on dark rural roads.
Once belted in, the compact hexagonal steering wheel (more on that) takes centre stage in a symphony of stylish piano key buttons and a generous digital console and dashboard.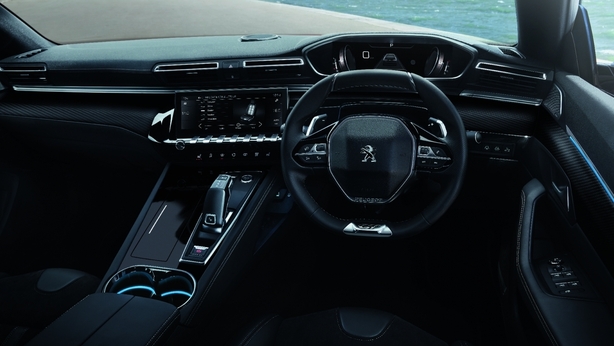 While this all sounds terribly exciting, one wonders if all this tech is a little too busy. This car has so many different digital display options you are in danger of never being happy with a single one of them.
The piano keys are a classy touch and, while I'm sure I could get used to them, I'm more a traditional button man myself.
Back to that small steering wheel. While it looks great and offers the sensation of exacting control, after 20 minutes or so it made my arms ache more than I'd like.
There's another issue. To activate Apple CarPlay you must plug your iPhone cable into a socket on the passenger side under a covered central reservation (I am presuming this is a French idiosyncrasy given the bulk of cars Peugeot make are left-hand drive).
Despite requiring the dexterity of a brain surgeon to successfully attach your iPhone cable, once mainlined it works like a dream with the 10in HD touchscreen infotainment system, which is a serious bit of kit.
This was a 1.5 BlueHDi diesel, auto 8-speed 130bhp version, capable of 0-100kph in 10.1 seconds and a top speed of 208kph.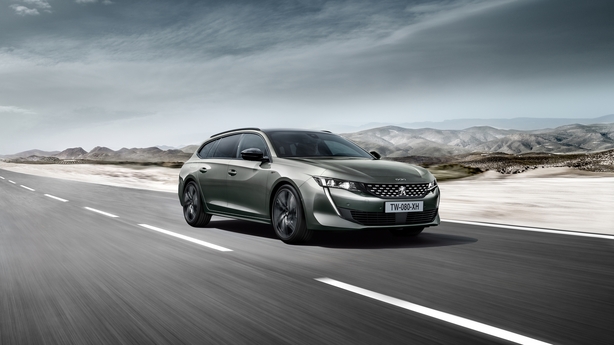 Even with all that performance, it has exceptional claimed economy of 76.5mpg or 3.7 litres per 100km (my own experience was pretty close to this). Meanwhile, the motor tax is a very affordable €190 a year.
The chunky automatic gearstick is reassuring to grasp and the different driving modes extremely useful. 'Normal' is grand, 'Sport' is punchy but not quite punchy enough and 'Eco' is underwhelming, although fine for round town and keeping fuel consumption down.
Overall, this car's performance is really impressive and the cabin pleasantly quiet. That said, it can feel a bit wanting at higher speeds. However, on the open road it handles superbly, with a comfortable ride and tremendous grip - even in wet conditions.
Okay, take a deep breath. This car will set you back a wallet-thumping €42,080, which is almost identical to the starting price of a Volvo V60. An Audi A4 Avant is in the same ballpark.
Peugeot has undoubtedly come a hell of a long way since the mid-80s. The market will decide whether it has come far enough for the asking price here.