Bristol City Council has approved a plan to ban all diesel cars, vans and trucks. Due to come into effect in 2021, the ban is expected to make the city the first in Britain to ban diesel.
The city council voted last night, following a public consultation, to impose a total ban on all privately owned diesel vehicles during the day in the city centre. The scheme, which still needs government approval, is due to start in 2021.
Bristol is one of several cities with illegal levels of air pollution from diesel traffic. The UK government has been ordered by the courts to bring air pollution levels down to legal limits in the shortest possible time.
The central ban zone in Bristol, from which privately owned diesel cars will be banned between 7am and 3pm, includes motorway stretches and the old city area.
Bristol has been the subject of several studies showing that it is particularly affected by traffic pollution and high levels of NOx from diesel cars have been a signficant problem. The debate by the city council this week comes as more and more pressure builds to ban diesel from cities, not just in Britain but in Europe as well.
The proposal, outlined in a thousand-page report, will go to officials at the Department for Transport and Defra before a full consultation of local residents and businesses later next year.
Mayor of Bristol, Marvin Rees, told the council: "We have a moral, we have an ecological and we have a legal duty to clean up the air we breathe."
The council has considered imposing a £60 penalty for motorists who break the ban but said the size of the fine is yet to be finalised.
The vehicles will be prohibited from entering a central area of the city between 7am and 3pm every day under proposals.
The Daily Telegraph reports that "a wider charging zone for commercial vehicles such as buses, taxis, vans and lorries, which do not meet certain emissions standards, is part of the measures" due to be implemented by March 2021."
"There is also a plan to launch a car scrappage scheme to help diesel car owners buy an alternative vehicle".
Bristol City Council said in 2017 it was one of 24 local authorities ordered by the Government to submit a plan for how it will comply with legal limits on NOx by March 2021.
BBC reports that ban would be on all diesel vehicles in a smaller area for eight hours each day while some commercial vehicles would be charged in a larger zone and says the The Freight Transport Association has described the the plan as "unfair".
"Announcing a proposed scheme with such little detail is unfair to the businesses and individuals who work tirelessly to keep the local economy afloat," a spokesman said.
However, health activists have welcomed the decision and say it will mean a better quality of life for city residents, particularly those who suffer from respiratory diseases.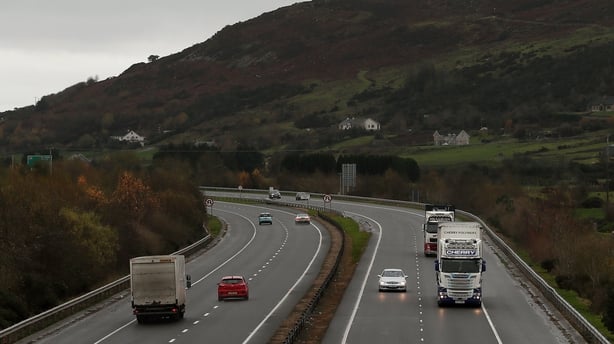 Under the proposal, which would come into effect in 2021, taxis will be charged £9 and HGVs £100 to enter the clean air zone between 07:00 and 15:00.
A council spokesman said the move "will deliver the fastest possible improvement in air quality against targets for nitrogen dioxide (NO2) legal limits".
"Further measures for tackling air quality through improving and prioritising public transport options are also suggested," he added.
Pete Simson, BBC Radio Bristol politics reporter, said: "It's hard to overstate how significant a policy intervention this is.
"This is a first, no other UK city is introducing an outright diesel ban and it will require the government to introduce new legislation."
The Department for Transport said it was a "local issue".