In a further move towards a fully hybrid line-up, Toyota is dropping the petrol versions of its Corolla and C-HR models. The strategy is expected to result in 92 per cent of Toyota's passenger car line-up being fully hybrid by the end of next year.
Early last year, Toyota Ireland dropped all diesel models from its range and has been moving increasingly towards hybrid since then. The latest decision sees the 1.2 petrol hatchback and the 1.6 petrol saloon being dropped from the Corolla range and the 1.2 petrol being dropped from its small SUV, the C-HR. The Corolla is currently the best-selling car in Ireland and the majority of customers have opted for hybrid rather than pure petrol, thus enabling Toyota to make the decision to drop petrol engines more easily.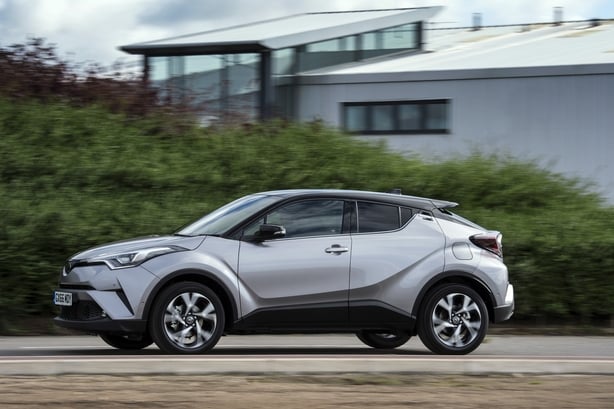 The petrol version of the C-HR (above) is also being dropped.
"Some might say this is a brave move given the perceived market dependency on pure fossil fuel powered cars, but for us the decision to double down on selfcharging hybrid over petrol makes absolute sense. Next year, we predict that 92% of our passenger car sales will be self-charging hybrid across all models, says Toyota Ireland's CEO, Steve Tormey.