Kia's stand at the last Geneva motor show featured only electric cars, so it's no wonder it's emerging as an aggressive competitor in a fast-changing car market.
The two new cars are fully electrified versions of existing models, the Soul and the Niro - the former KIa's funky offering, which may have proved a little too funky for Irish tastes as it was taken off the market, and the latter a more conventional one.
Both use the same electric motor and Kia says the now more stringent range testing programme (WLTP) has shown they can return a range of 452 kilometres from a single charge. However, the higher-capacity battery carries a premium price over that of the mid-range battery, which has a more modest range of 289 kilometres.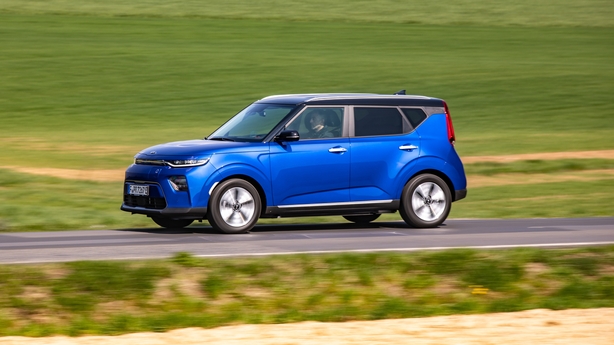 The Soul is back on the market but with only a fully electric powertrain.
Prices for the Soul start at €35,995, including tax relief and the SEAI clean energy grant, and this cost includes the extended range battery. The car will only be sold in Europe with this battery and will not be produced with either a petrol or diesel engine.
There are two trim levels but both versions of the car have a 10.25" touchscreen for infotainment display. Safety features including Lane Keep Assist ,Smart Cruise Control and Front Collison Avoidance.
Additional features on the more-expensive K2 version include full leather upholstery ,a Harmon Kardon Sound system,head up display screen and Blind Spot Detection .The K2 costs €37,495, a price inclusive of tax breaks and the SEAI grant.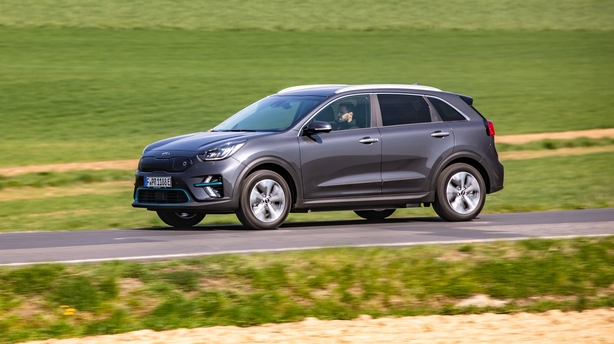 The e-Niro.
The e-Niro is Kia's first small crossover and has a choice of either the medium or longer range battery.
The mid range power plant (with a 35 KW battery and a 289 km range) starts at €33,495 ( including VRT relief and the long range version (64kw/455 kms) costs €37,495, including grants. Both versions come with the an impressive package of standard equipment, including 17" alloy wheels, leather upholstery, heated front seats and steering wheel and 7" inch screen featuring Android Auto/Apple Car Play and Tom Tom Navigation.Safety features include lane-keeping ,smart cruise control, forward collision-avoidance assist and autonomous emergency braking.