Following a technology swap agreement with Toyota, Subaru has begun the first phase of its electrification conversion with two new models.
Combining Toyota's hybrid technology with Subaru's expertise in rugged four wheel drive cars is a smart move that not alone saves money, but allows such companies to produce cars with wider appeal more quickly. In fact, next year should see the first car jointly built by the two companies – on a full battery electric vehicle platform.
In the meantime, Subaru has two cars in the pipeline – a hybrid version of the XV Crossover and a hybrid version of the well-established Forester. The addition of hybrids will help Subaru overcome one of its current disadvantages – heavy petrol consumption.
The crossover is powered by a direct-injection 2.0-litre four-cylinder engine and paired with an electric motor and automatic transmission. It also has, critically for Subaru, 220 mm of ground clearance and full-time four wheel drive.
It's priced at €38,495 for the SE model, which includes LED headlights, 17" alloys, electrically adjustable and heated driver seat, keyless access and dual zone air-conditioning. The SE Premium version offers upgrades such as a Sunroof, Satellite Navigation and Driver seat electrical adjustments for a price of €41,495.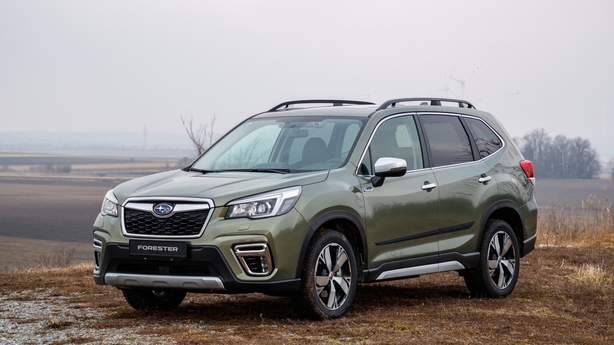 The new e-Forester.
The new Forester is priced at €44,495 for the SE model and has LED Headlights, keyless access, electrically adjustable driver seat, driver monitoring system and a towing capacity up to 1,800kg. The SE Premium edition is priced at €48,195 and includes 18" alloys, sunroof, leather seats, satellite navigation, a power tailgate, heated rear seats and heated steering wheel.
Both cars will arrive in November.