Skoda has launched a new competitor for the Volkswagen Golf and Ford Focus. It will also introduce a hybird version of its Superb model later this year and two electric cars in 2020.
Skoda's first foray into electric motoring will come later this year when it introduces a hybrid version of its biggest saloon car, the Superb. It will be a plug-in hybrid with a 1.4 petrol engine and an output of 150 horsepower. At the moment, Skoda is saying the car will have an all-electric range of 55 kilometres before the petrol engine kicks in, which is well within commuting range for many people.
It won't be an all-new Superb though - rather a face-lifted version with LED lights at the front a new rear lights. The car is expected in November this year and marks the first step into hybrid and electric cars, although hybrid is seen only as a stop-gap between petrol and diesel and fully electric cars.
No prices have been announced but you can expect to pay the same for the Superb Hybrid as Toyota's new hybrid Camry, at around €40,000.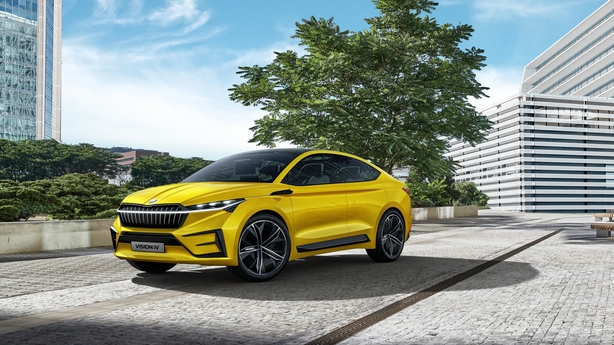 The company is also introducing two electric cars next year. One will be an SUV type vehicle with five seats and the second will be a more coupe style design. The former is expected to be about the same size as a Kodiaq.
Initial indications are the the cars should be capable of a 500 kilometre range.
SUV's might seem like the only game in town but hatchbacks are still accounting for a fair number of sales in Ireland - 18,000 were sold last year. Skoda is, therefore, trying to play a better game of catch up with Ford and Volkswagen by launching a new hatchback, the Scala, this week.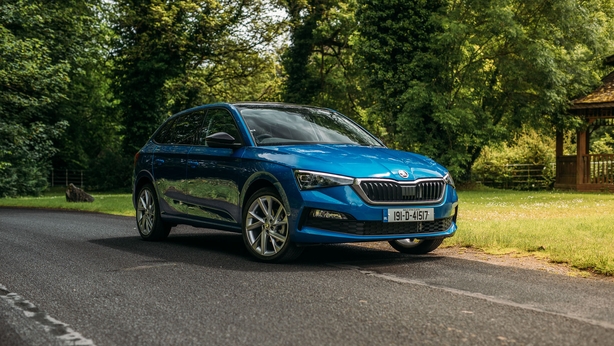 The car has quite a decent profile and has a trademark Skoda-sized boot. The models initially on sale here are the 1.0 litre TSI (turbo and super-charged) petrol at €23,650 and a 1.5 version of the same engine, coming in at €29,325. That puts it slightly ahead of the entry-level Focus with a 1.0 litre Ecoboost engine (€23,525) and below the Golf with the same 1.0 litre engine (€25,695). Two 1.6 diesel engine versions will go on sale later, as will automatics.
Standard equipment includes 16" steel wheels, air conditioning, lane assist and front warning assist, Led rear lights and automatic headlight beam adjustment, hill-hold, a 6.5" screen and a split folding rear seat.