Usually the more staid option in the BMW line-up, the revised 1 Series is getting a minor facelift to try to give it a bit more sporty appeal, although the changes appear limited and risk-free.
New headlights and a bigger grille are the main exterior changes for the smallest car in the BMW range - most of the effort seems to have gone into making the car more powerful while reducing emissions and fuel consumption.
The entry level car is the 1.6 diesel version, producing 116 horse power that comes in at 31,765 Euros. There is also a 1.5 petrol version, producing 140 horse power. It costs 33,025 Euros. There are three diesel versions or which fuel consumption is claimed to have dropped by 5 per cent compared with the current car's engines. There is a choice between a six-sped manual gearbox and a seven-speed automatic.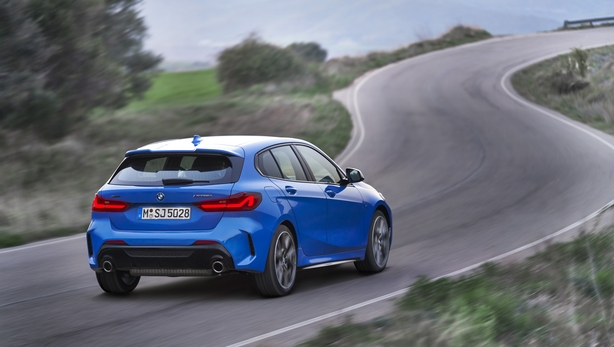 As well as the lower emissions, BMW says the new version of the 1 Series will have better driving dynamics with a choice of Comfort or Eco Pro engine settings to save on fuel.
As with every new car these days, dimensions are being stretched to give more interior space. BMW says the new version has 33 mm more legroom and 42 mm more elbow room for both front and rear seat passengers.
The boot has also been extended and given 20 litres more capacity to increase it to 380 litres, or 1200 with the rear seats folded.
The car is front wheel drive which will also help with interior space and it sits on 16" alloy wheels as standard.
Optional equipment includes things like a head-up display over the dashboard, an electronic tailgate mechanism and cruise control with a braking facility.
Dealers are now taking orders for the new 1 Series for September delivery.