Some of the biggest car companies in the world have ditched one of the biggest car shows in the world. Those who are attending will be focusing on electric offerings in the main.
Motor shows are expensive affairs and many companies have questioned what they get in return for investing hundreds of thousands of Euros in their stands simply to meet and greet journalists and car enthusiasts. This year the big European motor show in Geneva will be without some of the industry's biggest names, including Ford, Volvo and Jaguar Land Rover. They have decided their money is better spent elsewhere and in different ways.
There won't be any shortage of stands in Geneva though. And many of them will be showing cars that offer an insight into the way the near future of motoring is moving. However, its clear that apart from the electric theme the bigger companies are also taking their headline launches elsewhere and perhaps with more effect/
Audi will be showing how its big E-Tron electric SUV project is bearing fruit for the rest of its range with the launch of a new smaller SUV based on the bigger E-Tron. It will be all electric and aimed at more mainstream customers moving away from petrol an diesel.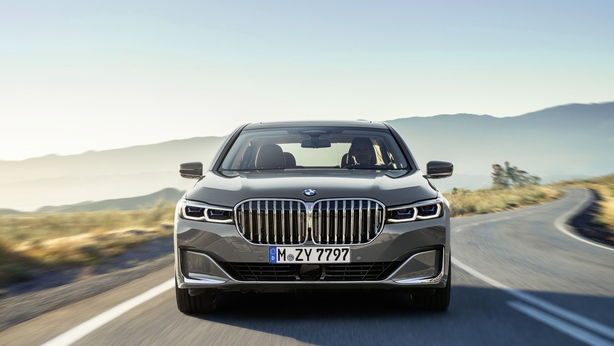 The revised BMW 7 Series.
BMW will introduce the new version of its big SUV beast, the X-7 and the facelifted 7 Series that features a very large signature grille and looks like it might have come from BMW's sister marque, Rolls Royce.
Honda will be showing off the new urban electric vehicle, the Urban EV. This will be an electric city car that will no doubt become a mainstream offering among many others from major manufacturers.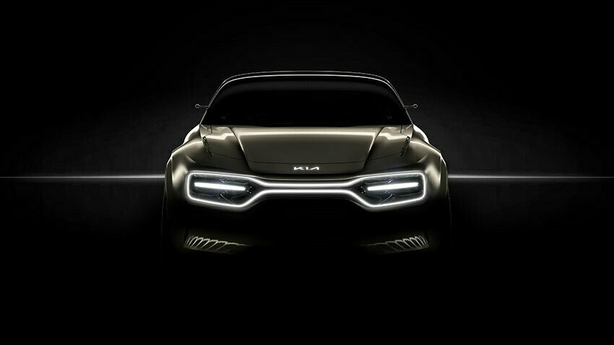 Kia's electric concept car.
Kia Motors Europe will unveil its new all-electric concept car. Kia says the concept is "a visual embodiment of the company's desire to move forward in the exciting world of electrification."
Mercedes has six new models. One will be a shooting brake version of the CLA Coupé and there will also be a facelifted GLC mid-size SUV. The other models are sports versions.
Peugeot has a 400 horse power sports version of the new 508, which is a derivative of the 508 hybrid. Peugeot says emissions will be just 49 grammes of CO2 per kilometre - about half a normal car currently.
It combines a petrol engine and two electric motors.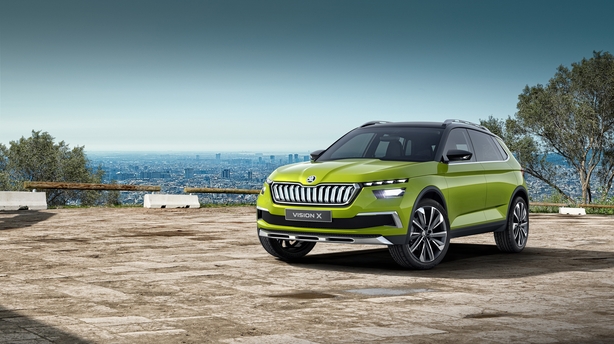 Skoda's Vision-X
SEAT will have a new small family hatchback tracing its origins back to the original Ibiza model and Skoda will have its Vision-X electric crossover, which is the first foray into fully electric motoring and the first of several models coming down the tracks from VW Group - all of them electric.
Toyota will concentrate on performance too with the introduction - or re-introduction - of the sports coupe Supra name.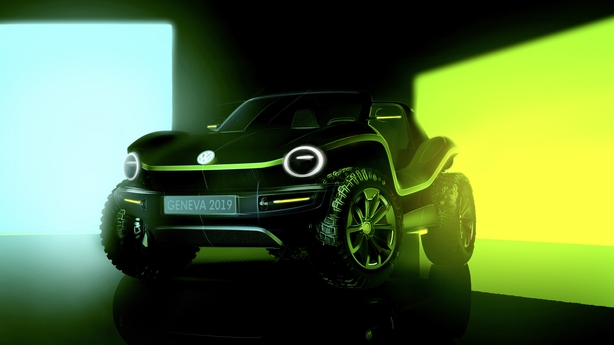 Vollkswagen will have diversity in the form of an electric buggy concept, based on the original beach buggy design and also a sports version of the its T-Roc compact crossover - the T-Roc R. The R designation stands for Racing so expect an emphasis on performance.