It could be the end of the era of men with shovels trying to deal with a growing number of potholes, which are a plague in this country - and not just in rural areas. Drone technology may hold the answer.
The University of Leeds is to start using robots and drone technology to detect and repair potholes as part of a research project with the vision of creating self-repairing cities. The drones are to be used to fill cracks and holes with 3D printed material and the work could lead to huge savings in cities around the world. It would also mean potholes could be dealt with at night, with minimum disruption to traffic.
"We are not talking about repairing very large potholes, like half-a-metre potholes," Robert C. Richardson, a professor at the University of Leeds' School of Mechanical Engineering, told Euronews.
"If you can repair small or medium-sized cracks before they turn into potholes, they will never become potholes.
"It's a very proactive situation," he said, especially given that in the UK, "the rate of potholes appearing is greater than them being repaired. So it's a losing battle."
Digital Trends reports that the six-rotor hybrid aerial-ground UAV whirs above roads while aerially scanning for potential repairmen opportunities using its onboard camera. If a pothole is detected, the drone lands above, making sure the mounted asphalt extruder is directly atop the crevice in need of filling and releases material such as asphalt with one-millimeter accuracy. On top of that, the prototype not only repairs roads and leaves potholes smoothed over, but improves on the surrounding asphalt, as well.
Professor Phil Purnell, from the School of Civil Engineering, is leading the research team. He said: "We want to make Leeds the first city in the world to have zero disruption from street works.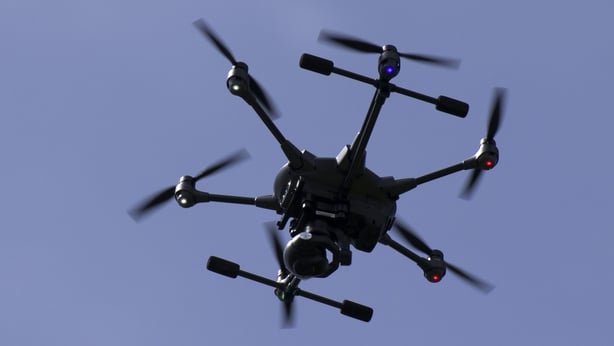 The researchers will initially develop new robot designs and technologies in three areas:
"Perch and Repair" – research to develop drones that can perch, like birds, on structures at height and perform repair tasks, such as repairing street lights.
"Perceive and Patch" - research to develop drones able to autonomously inspect, diagnose, repair and prevent potholes in roads;
"Fire and forget" – research to develop robots which will operate indefinitely within live utility pipes performing inspection, repair, metering and reporting tasks. The team will work with Leeds City Council and the UK Collaboration for Research in Infrastructure and Cities (UKCRIC) to ensure that the robots are thoroughly tested before being trialled in public.