Volkswagen and Volvo are just the latest car companies to begin to embrace a future, where people won't own cars but will simply use them when, where and how they want. Ford and the Peugeot/Opel group are also working on similiar plans to accommodate these new demands, as indications grow that younger people are less and less inclined to ever own a car.
Volkswagen will start its on-demand service next year, most likely in a large German city, before developing it throughout Europe, North America and Asia. The idea is to provide cars when people need them - particularly for car sharing - and use only electric vehicles.
A member of Volkswagen's board says the plan is to reduce urban traffic volumes."We are are entering this market with a holistic single-source concept covering all mobility needs from the short journey that takes just a few minutes to the long vacation trip. Our vehicle-on-demand fleets will consist entirely of electric cars, and will therefore provide zero-emission, sustainable mobility. That is an intelligent way to relieve the strain on urban areas", says Jürgen Stackmann.
Philipp Reth, who is running the project, has defined the team's objective: "Our customers expect an environmentally-friendly fleet that takes them to their destination quickly and at a fair price – and that is exactly the experience we will be delivering."
In the meantime, Volvo Cars, has launched "a new brand that will expand the company's global mobility operations by providing dependable, on-demand access to cars and services through an intuitive app."

The so-called M project will learn about its user's needs, preferences and habits, personalising the customer relationship. It will be and and running in Sweden and the US next Spring.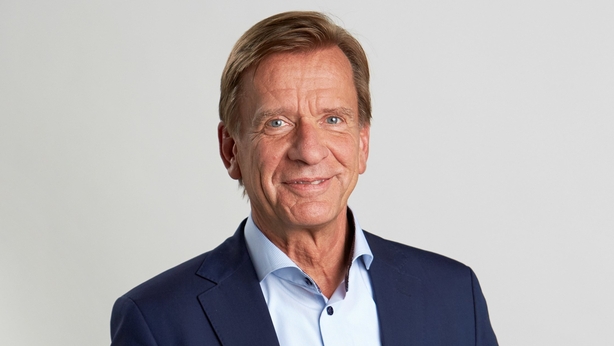 Volvo's boss says urban consumers are re-thinking traditional car ownership.
"Volvo Cars is becoming more than just a car company. We recognise that urban consumers are rethinking traditional car ownership. M is part of our answer. We are evolving to become a direct-to-consumer services provider under our new mission 'Freedom to Move'," said Håkan Samuelsson, Volvo Cars president and chief executive.
"Mobility is undergoing a fundamental transformation.The launch of M creates new sources of revenue for Volvo Cars and will be integral to the company's ambition to build more than 5 million direct consumer relationships by the middle of the next decade," said Mr Samuelsson.

M is developing proprietary learning technology that asks users about their specific needs instead of merely informing them where they can pick up a car.

"The services currently available mainly offer alternatives to a taxi or public transit," says Bodil Eriksson, CEO of Volvo Car Mobility. "We're focused on the way people use the cars they own, which sets us apart. We aim to provide a real alternative to that experience. It should enable us to live life on our terms, getting things done and maximising precious time. We see the opportunity to offer a premium experience.'"

Volvo is working on the project with Sweden's biggest car-sharing company, Sunfleet, which has 500,000 annual transactions and a fleet of 1,700 cars.