Audi's new version of the A1 is due here by the end of the year and will feature some innovative safety and infotainment technology. However,a diesel is not on the cards.
The A1 Sportback is intended to inject a bit more driving feedback into this compact segment and there are a a few cues from the Quattro rallying tradition to enable it to do so. It's a bigger car than the A1 it replaces - a good 56 millimetres longer for a start, while the width remains the same. This should give the A1 a good deal more space than has been the case but the car remains low on the ground to give it that performance stance. Apart from the performance profile, however, the essential styling of the car remains much the same.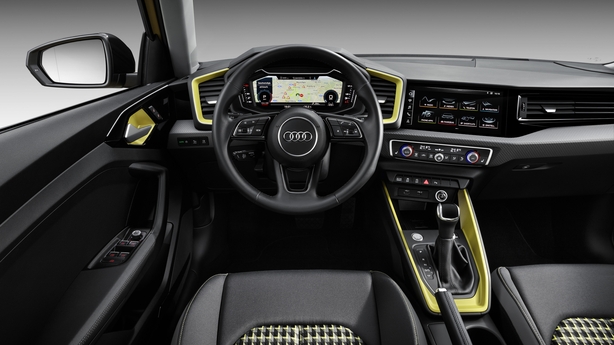 The interior looks to MINI Cooper competition.
The interior has been upgraded with strong MINI competition, especially from the Cooper versions, very much in mind. Audi is promising a "cutting edge infotainment system" which will feature hybrid route guidance - using the cloud - that can predict traffic patterns. The driver assistance system keeps the car at the correct distance from the car in front and also assists with parking.
Audi is unlikely to be offering diesel version of the car. In the UK the engine line-up is going to be a choice of three turbocharged TFIS engine - a 94bhp 1.0-litre, a 1.5-litre and a 2.0-litre four-cylinder producing up to 197bhp. A six-speed manual gearbox is standard. The same line-up can be expected here.