Volvo's first new car without a diesel option - the S60 saloon - will be launched in Ireland next year. Volvo will also starts its "monthly subscription" alternative to owning a car here by the end of this year.
The new S60 premium saloon has begun rolling off the production line in South Carolina this week but won't arrive in Ireland until some stage next year. It's the first new Volvo not to have a diesel version, the emphasis instead being on two existing petrol engines - the T5 and T6 and two hybrid plug-in versions that produce 340 and 400 horse power respectively. The bigger engine will be mated to a full-time four wheel drive system.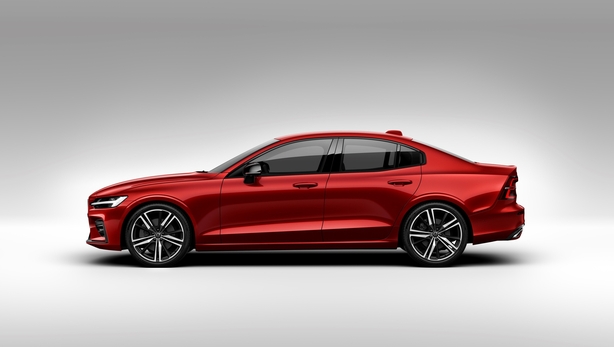 The S60 uses technology from the existing XC models.
Much of the technology for the car is taken from the XC 90 and 60 models that have proven extremely successful for Volvo and increased its presence in the all-important U.S and Chinese markets. This technology, says Henrik Green, Volvo's head of research and development, will "make the S60 on the best sporing sedans in the world.
In the meantime, Volvo Ireland says it will introduce its monthly flat-fee subscription service - an alternative to buying a new car - by the end of this year. Users will have all costs, including tax and insurance, covered by a flat fee. It is based on the flat fee system pioneered by mobile 'phone companies which first offered "bundling" as a concept. A spokeswoman for Volvo Ireland said some of the details were still being worked on but the system would be introduced "in the last quarter of this year".