25 percent of the plastics used in new Volvo car models from 2025 will be from recycled materials, the Chinese-owned company has said. The announcement comes as a global campaign against plastic dumping gains momentum and has been praised by the UN.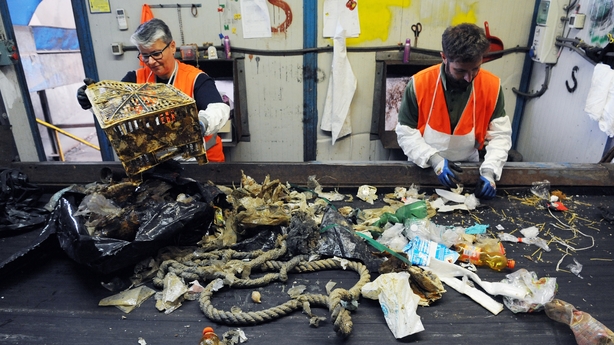 Italian fishing crew sort out plastic from their catch.
Recycled plastics - such as from fishing nets or old bottles in car dashboards or carpets, would not affect safety or quality, Stuart Templar, director for sustainability at Volvo Cars, told Reuters.
"We think this makes business sense," he said.
Many big companies are designing products that can be recycled after use to limit pollution. Volvo's plan goes a step further by building ever more recycled materials into its production lines.
"Volvo Cars is committed to minimizing its global environmental footprint," Håkan Samuelsson, president and CEO of Volvo Cars, which is owned by China's Zhejiang Geely Holding Group Co Ltd, said in a statement.
Volvo said it was in talks with plastics producers to achieve its "ambition that from 2025, at least 25 percent of the plastics used in every newly launched Volvo car will be made from recycled material."