It has taken quite a while for Ford to come up with a workable alternative to petrol and diesel, but the hybrid Mondeo has finally arrived in Ireland.
Ford's first foray into mainstream alternative energy cars comes in the shape of its current Mondeo, fitted with a 2.0 litre petrol engine and a 1.4 kw lithium ion battery.
It's the first of many, however, with Ford promising 13 new full or partial electric vehicles for sale in Europe and North America within two years. The line-up even includes a Mustang that will deliver V8 power but not from a conventional engine.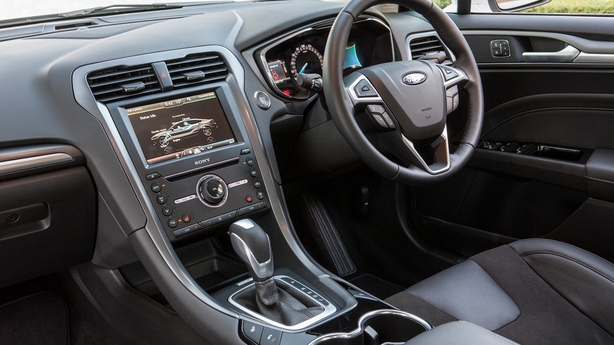 The new car costs €32,745 for the standard version and €35,280 for the better equipped Vignale version. Ford says both are aimed at those who don't want to compromise on space, driving dynamics and comfort and who want to avoid any range anxiety associated with electric cars.
There is no plugging in or charging the battery with this type of hybrid.
There are two electric motors - one to complement the petrol engine and another to enable regenerative charging to the battery. A dashboard feature encourages drivers to brake gradually, rather than sharply, to generate more power back to the battery.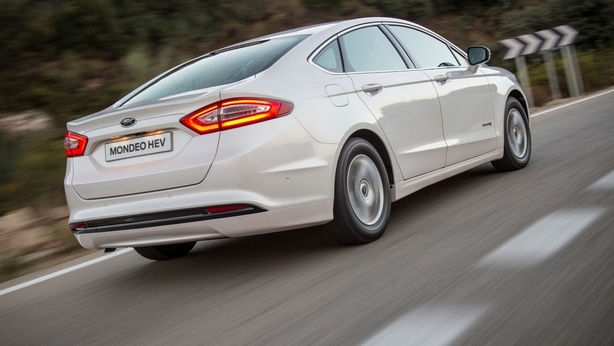 Standard equipment on the car includes 16" alloy wheels, an 8" touchscreen, keyless start and entry, sports seats, rain-sensing wipers, ambient lighting and front and rear parking sensors.
It's not an exhaustive list and is missing some key safety technology features offered by competitors but that may be to do with the fact that the Mondeo has been around a long time and will be replaced in the not too distant future.
However, whether it continues as a hatchback, when more and more cars are moving over to SUV styling remains to be seen. The next Mondeo may well be quite a revolution in terms of styling and technology.
The Vignale version gets 18" wheels, a rear-view camera and LED day-time running lights.