BMW has followed Volvo in to the monthly all-inclusive motoring market, initially in the UK. The deal includes the total cost of motoring - car, insurance, maintenance and servicing and breakdown cover - for a set charge. You can also opt out as you want.
More and more car companies are looking at a future global landscape where car ownership becomes less and less common. The idea of all-inclusive monthly leasing is not exactly new but it is expected to become much more popular.
Volvo was the first to offer the all-in package concept and BMW has now followed suit in the UK. It's a market that most car manufacturers have been looking at, as more and more people are attracted by having just one fixed price for everything and with flexible terms. It also offers the customer the freedom of not owning a car outright.
Those opting for the fixed deal can customise their car choice and the deal does not require a long-term commitment, thus avoiding down-payments. Drivers can also drop out of the scheme when they want or swap and change their cars by opting for a lower or a higher fee.
The scheme is being operated in conjunction with Drover, a car subscription service, and will provide MINI cars and the 1,2,3,4 and 5 Series BMW ranges.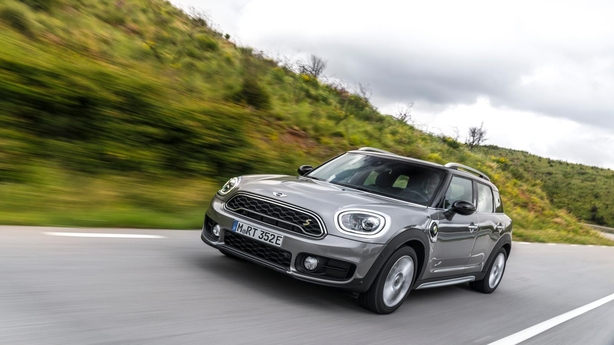 The monthly starting price for a Mini Cooper hatchback starts at €644.
Pricing for a MINI Cooper 3-door Hatch starts at €644 for a monthly ownership option, while the same time period for a BMW 116 Sport is €892. A 520d Saloon ownership is €1,234.
Cars on offer on the scheme start with a MINI Cooper 3-Door Hatch and a BMW 116d Sport and rise through the 2 Series Coupé and X1 up to 4 Series Coupé and 5 Series Saloon and Touring models. Other available vehicles include 2 Series Active Tourer, 2 Series Convertible, 3 Series Saloon and Touring, 4 Series Convertible, X3 and i3.