Nissan says its new Leaf has an average range of 270 km, with that extending up to 415 km if the car is used only in city traffic. Prices will be below 30,000, after grants, when the car is launched next month.
Nissan is basing range claims the new Leaf on the latest World Light Duty Test Procedure, which is a new global test approved by the UN and designed to establish more accurate CO2 and emissions figures. The new Leaf is the first car to have test figures issued under this protocol and Nissan says the car is even more efficient in urban conditions than in mixed driving conditions, such as motorway driving and at faster speeds.
This is due to the car's ability to re-generate its battery through braking - obviously a far greater occurrence when the car is being driven in cities.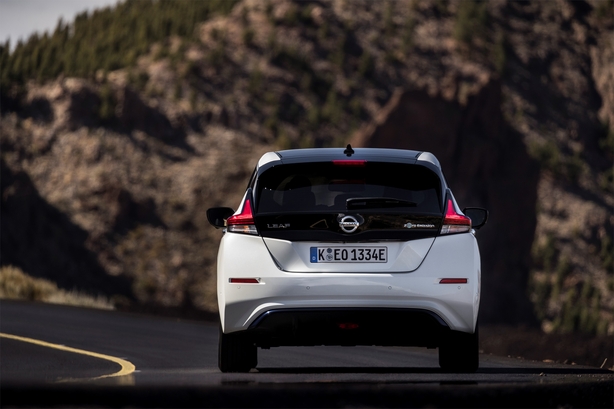 Nissan says charging times have also been improved.
In terms of battery capacity there has been an increase of 67 per cent but no increase in the size of the battery when compared to the earlier Leaf. Charging times for electric cars depend on environmental conditions but Nissan says the Leaf will now charge from the battery "alert" stage to 80 per cent capacity in 40 to 60 minutes and will take 7.5 hours to charge from "alert" to full when charged at a domestic wallbox.
No prices have been announced for the Leaf yet but of the four options, three are expected to come in under €30,000. Standard equipment includes six airbags, Isofix child seats anchors, anti-lock brakes, electronic brake force distribution, brake assist and hill start assist. Emergency accident avoidance features, such as pedestrian and cyclist recognition and lane departure warning are also standard. One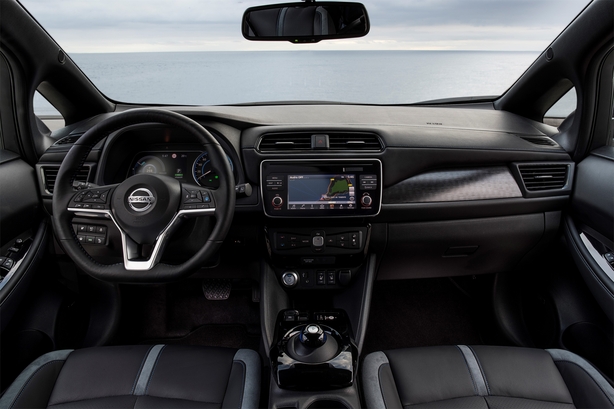 The car itself has had quite a makeover and the interior and exterior have benefited from Nissan's current range of conventional cars.
The car looks very different from the current Leaf and is a good deal more sleek and modern.
A new 7" colour screen is now standard and the car will come in four grades - three of them in the sub-€30,000 bracket, after grants. One of these - the SE premium -will have Nissan's automatic parking system as standard. With this system you can take your hands and feet off everything and just let the car do the work.
We'll have more on the new Leaf nearer the launch date in March.