BMW has a face-lifted version of both its its versions of the 2 Series. The car comes in two sizes, with the bigger model having a third row of seats. External changes are minimal but there will be significant improvements in engines.
It's been around since 2014 but it's a car that has'nt aged as much as others and when it comes to comfortable, albeit expensive, people carrying its does'nt have too many rivals. It's small wonder then that the changes to the revised 2 Series are none too radical.
A new grille and headlights, new exhaust design and some minor changes to the rear are used to update the car's profile but it is the engines that have been tweaked most.
BMW says the engines featured in the 2 Series are technologically more advanced and are part of a second-generation series that will be fitted to more and more BMW cares this year. It also says the petrol engines are up to five percent more fuel efficient and emissions have been reduced by the same amount.
The diesels, however, are likely to be much improved with the fitting of a new and more efficient diesel particulate filter, a NOx absorber catalyst and what is called an SCR - a selective catalytic reduction system. The improvements are likely to make the BMW diesel among the least-polluting and efficient around.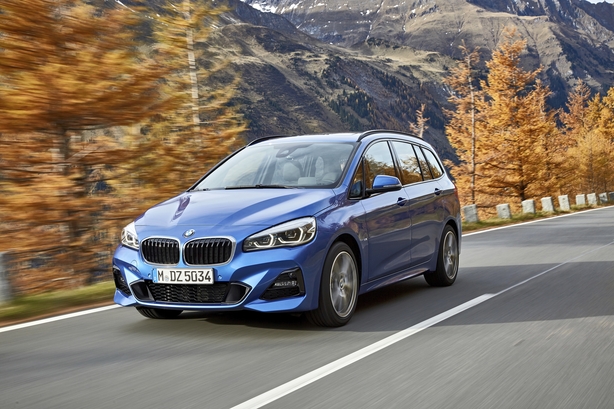 The 2 Series gets four petrol engines, three diesels and a plug-in hybrid motor in the five-seat version and three petrol and three diesel options for the bigger Gran Tourer.
BMW says the 225xe hybrid iPerformance can be charged in two and a half hours from a standard domestic charging unit but a BMW i Wallbox will do the job in around an hour and a half.
The Gran Tourer comes with a third row of seats at no additional cost. These extras seats can be laid flat when not in use to maximise the already generous boot space. Both cars have very big boots when rear seats are folded flat.
Prices start at €37,800 for the 116 horse power 1.6 diesel and the same engine starts the Gran Tourer list at €40,560. Prices then increase to just over €50,000 for the top of the range options.