Our Motoring Editor, Donal Byrne, guides you through concerns about the future of diesel, alternatives, second -hand values and your choices for the year ahead.
This motoring year is going to be about the future of diesel, car buyers increasingly opting for petrol, falling second-hand car prices, alternative fuel types, small crossover cars, Brexit and, ultimately, confusion about any or all of these.
Just before Christmas, we had the MD of one of the country's biggest car distributors, Nissan Ireland, spell out in rather stark terms just how quickly we are moving back to petrol and away from diesel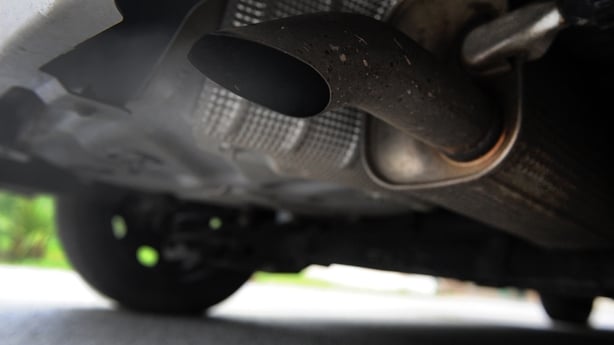 Mr. McCarthy predicted that this coming year diesel sales will fall to 50 per cent (they accounted for 65 per cent in 2017 and petrol will increase to 44 per cent of all sales (31 per cent in 2017) and that alternative fuel options will increase by two per cent - from 4 per cent this year to six per cent.
However, he also predicted that by 2021 diesel will account for only 25 per cent of sales, petrol for 55 per cent and electric and others, such as hybrid, will increase to 30 per cent.
He said the main reasons why people are "falling out of love with diesel" are the "Dieselgate" affair in Germany, the prospect of diesel bans in several cities around Europe and the world and governments' responses to clean air challenges, the fact that the next generation of clean diesels will add €2,000 to the cost of a car (Nissan says this is not a viable choice for customers buying cars valued at up to €35,000) and the fact that manufacturers are reassessing their research and development budgets and are now no longer investing in diesel the way they did until recently.
Add into the mix the predictions of others in the Irish car industry and Toyota's "Diesel is Dead" campaign and the picture for diesel in the longer term is not a pretty one.
However, there is no need for immediate panic if you already own a diesel. As Ireland and other European countries move away from diesel there are many millions of voters who drive diesel whose concerns have to be taken into account and can't really be left with worthless cars overnight.
My own view is that this is going to take a number of years to sort out and, while diesel loses popularity, your second-hand or trade-in value should be carefully considered if you are thinking of buying a new car. Do bear in mind though that people in the UK are ditching older diesel cars by the new time and many of them are being imported into Ireland at bargain prices, thus driving down the value of Irish second-hands.
Looking up a value for your second-hand diesel on a second-hand website is not going to give you a realistic value given the current state of the second-hand market.
I think this is going to be a very rocky year for second-hand prices and trade-in values. Leasing companies, for example, are lowering their values on diesels much more so than previously expected.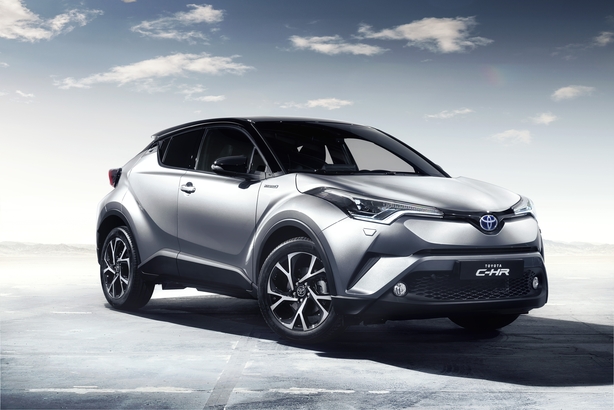 Right now, the options that make the most sense are petrol for smaller cars (diesel cars are not a practical option for city driving or low mileage - less than a minimum 20,000 kilometres a year) and hybrid (cars that use a combined electric motor and a petrol tank - no plug-in charging needed).
Diesel is still an option for higher mileage drivers as - for the moment - companies and professionals get a VAT rebate on diesel. This may not last too much longer though as further changes in motoring taxes are planned for this year's budget. So there is much to weigh up when considering whether to stick with diesel.
Electric vehicles will grow in numbers on our roads, but so too must the availability of accessible charging points. There are currently too few to properly incentivise people and more has to be done to introduce more feasible charging for those who don't have gardens or driveways to charge electric cars.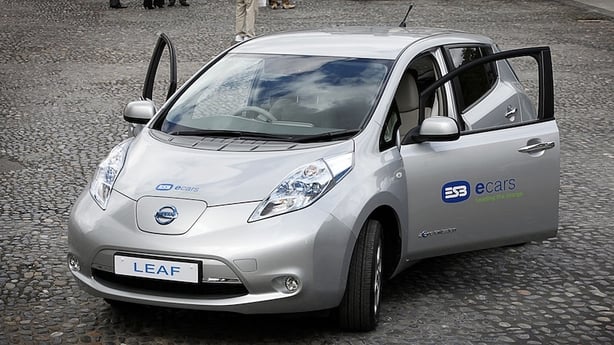 Nissan's Leaf, the most popular EV in Ireland, will be re-launched in about a month with a range of up to 500 km promised.That's good news and will do much to attract people to the Leaf as a more mainstream option. It is worth fully researching plug-in electric vehicles and seeing if they suit your lifestyle.
I recently drove a Nissan Leaf with the lower battery capacity and found it an ideal car to drive as long as you are careful to avoid any range anxiety and ensure the battery is topped up. It's a learning curve and I got through a couple of weeks with the Leaf without drama. Longer journeys will need more careful planning, however.
Ford's MD in Ireland, Ciaran Mc Mahon, recently told RTE Motors that a transition to electric will be a ten-year process in terms of replacing cars on our roads. So the future is not quite here yet.
In the meantime, think long and hard before making choices this year and keep second-hand values uppermost in your mind during what is going to be a turbulent and changing time in the car industry.
That turbulence and change will lead to even stiffer competition among car distributors to attract new customers. Once the initial January sales peak passes, dealers will be looking at ever more inventive ways to get people into their showrooms. Toyota's campaign to buy a hybrid and hand it back if you're not happy with it and Nissan's "two new cars for one" initiative are just two examples.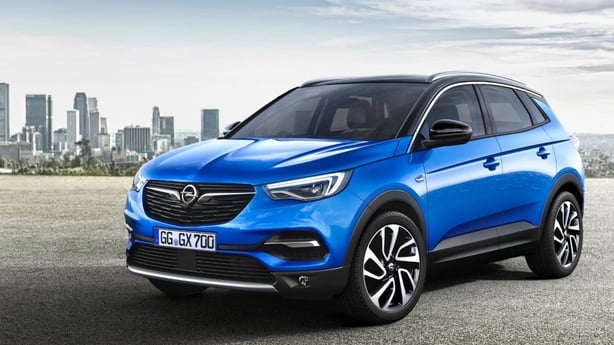 So what is there to look out for and look forward to in 2018? Perhaps the greatest change is in the small to medium sized car market. Virtually every manufacturer now has a what it calls a small SUV or a "compact crossover" - cars that essentially mimic the look of a bigger SUV but are really just the new shape of small family cars.
They don't go off-road but they do have higher driving positions and, in many cases, have more practical interior designs. Opel has the Crossland, Kia the new Stonic, Skoda the new Karoq, SEAT the new Arona and Volkswagen will be launching its T-Roc small SUV and the Tiguan Allspace.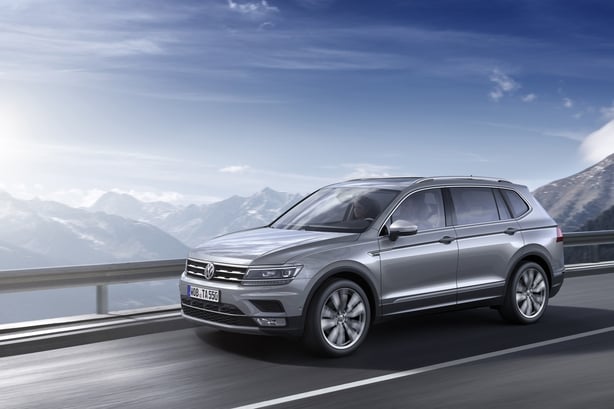 The most interesting cars in the latest SUV line-up will be the VW Tiguan Allspace and the Peugeot 5008 because they broaden the number of options people have when it comes to buying a car with seven seats. We have'nt driven the Allspace yet but the existing five-seat version is a very accomplished car and, as importantly, has subtle but very appealing styling.
The Peugeot 5008 also has good looks and a great interior, with very practical rear seating arrangements that are easy to configure and won't break your back in the process. Peugeot is also making strides with its petrol options and a petrol unit should also feature in the Tiguan line-up.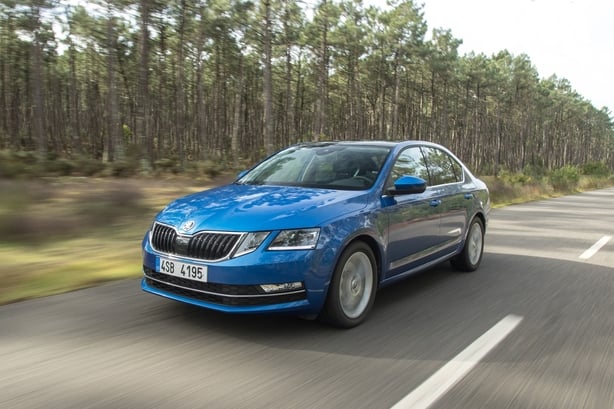 Engines may not be the most exciting things to read about but my current stand out engine is the 1.0 litre petrol being used in the VW Group and fitted to cars like the Golf and the Skoda Octavia.
This turbocharged and supercharged unit is clean, efficient and has bags of performance. It delivers on every front and is a very sensible option for anyone who doesn't need a diesel, and that's a lot of people.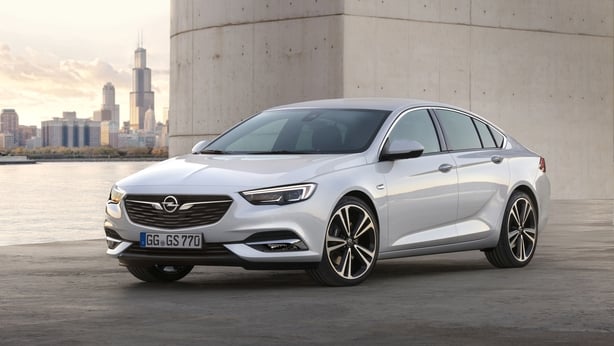 On the bigger car front, Opel's Insignia has shed a lot of weight to become a much more svelte and stylish car in its latest iteration. Opel has been quietly re-inventing itself as a maker of good quality cars that feature things like wi-fi as standard while not losing sight of value for money and build quality.
The Insignia comes in at just under €30,000 and has an excellent range of equipment as standard. While I'm on the subject of Opel, I should mention a car - the Astra - that continues to stand out as a really well designed and comfortable car with excellent economy from its diesel engines.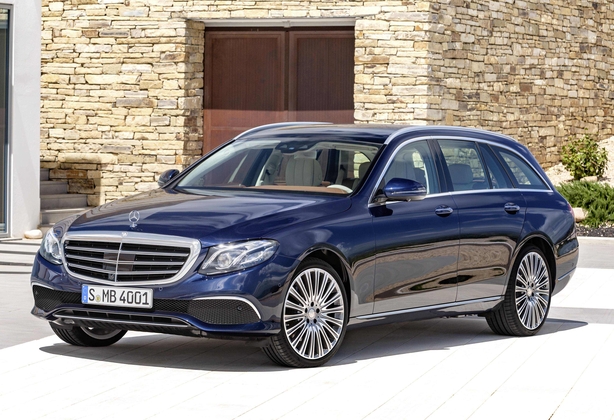 Moving up into the estate category and certainly up the price category brings me to one of the best estates I've driven in years - the Mercedes E-Class. It has always been a favourite and a work horse and in great demand second-hand - again the seven-seat layout was a great draw for family use.
However, in it's latest guise it is crammed with technology and safety features. Moreover, it is still very comfortable to drive and its very efficient diesel engine. It will cost you just over €50,000. It is closely followed by the Volvo XC 60 and XC 90 - big cars with a big footprint but cleverly designed and with a great interior.
The stand out luxury car of the moment is the BMW 7 Series. Even with a Sterling price promotion from BMW, you are still looking at an entry level price of just over €80,000 but for that you get about as much as you could wish for in terms of quality, performance and styling. BMW is rapidly developing electric alternatives and it will be remarkable to see a car of this size and capacity running with zero emissions in the not too distant future.
The 5 Series continues to lock horns with the Mercedes E-Class. With their increasingly autonomous driving abilities. both are great cars to drive. With Mercedes seeking to attract younger drivers with their AMG sport kits, the 5 Series continues to prove the more emotionally engaging option.