Ford's boss in Ireland has predicted a much slower move to electric motoring than others in the car industry are suggesting. However, he sees the move away from diesel to petrol as accelerating within the next four years.
Ford has'nt exactly been to the fore in terms of producing cars with electric or hybrid power sources and its managing director in Ireland, Ciaran Mc Mahon, does'nt believe the changeover to alternative energy sources is going to be as rapid as some others believe. With the number of private cars registered in Ireland numbering just under two million, he says reaching even a ten per cent target would mean selling 200,000 such cars in the next ten years. "Maybe next year about 1,000 will be sold so it's a long way to go", he says.
However, the move from diesel to petrol will be much more swift, he says. "I can see a situation in about four years when the Focus-sized car market will be 50 per cent petrol and 50 per cent diesel". In terms of fleet cars, he points out that with no VAT relief currently on petrol, diesel will continue to be popular with high-mileage drivers.
He says Ford is spending 4.5 billion Euros developing electric cars and says the company will have a mid-sized SUV that will be "fully electric and have a 500 kilometre range by late 2019."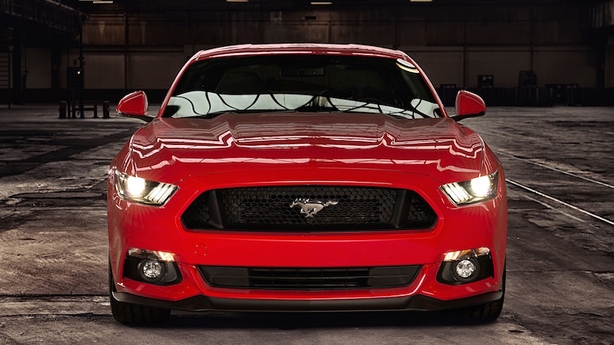 A Mustang hybrid is also being developed by Ford.
He says Ford is also planning a Mustang hybrid and the new Transit plug-in electric van being tested in London at the moment will come on stream in 2019 also. Ford's people carriers - the S-Max and Galaxy - will also have hybrid engines fitted in the not too distant future.
In terms of second-hand values for diesels he says car dealers should not have huge problems trying to value cars for the next two to 3 years but there is a major problem when it comes to the cars they are selling today. As petrol become more popular again many dealers are very uncertain about the future value of diesel cars.
"These cars will be coming back in four years and there will be challenges in valuing them. At that stage there will be many more petrol cars being sold."
Ford recently launched a hybrid version of the 2.0 litre Mondeo in Ireland, which costs about €1500 more than a standard 2.0 litre Titanium model.