A "State Solicitor, a District Judge, members of the media, a sporting person, senior gardaí, retired gardaí and family of gardaí" are all identified in the Garda Siochana Ombudsman Commission report into the cancellation of fixed penalty points notices.
The GSCOC report notes the cautioning of a journalist, who was travelling at 173 km/h in a 120 km/h zone, and the cancellation of a fixed penalty points notice (FCN) for the same journalist when they were detected driving at 152 km/h in a 120 km/h zone, on the grounds that they were distracted by "news of a medical emergency relating to a relative".
The cancellation of a notice incurred by the wife of a senior officer for holding a mobile phone while driving, on the basis that she was not talking on a mobile phone, but was "talking into a Dictaphone". The reports says that while the offence of driving while using a telephone may have been correctly challenged, "the admitted act of driving while dictating would appear to be an admission of careless driving at least, which was not followed up". The report says that on more than one occasion explanations such as this, in appeals, raise more questions than they answer.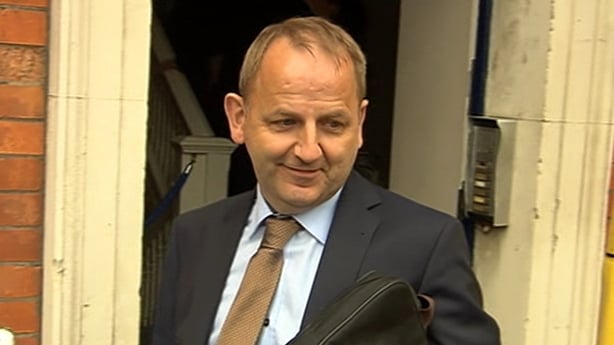 Sgt. Maurice Mc Cabe identified a number of public figures and gardai who had penlty points notices cancelled.
Public figures such as a State Solicitor, a District Judge, members of the media, a sporting person, senior gardaí, retired gardaí and family of gardaí all appear in the instances of cancellation of FCNs put forward by Sergeant Maurice McCabe. The fact that these people appear to have had access to cancellation – with or without good reason – is of itself concerning.
A trawl of other cases by David Labanyi of the Irish Times also reports that:
"A Garda member had points cancelled "on compassionate grounds associated with animal welfare". It was later found he was bringing his sick dog to the vet.
One driver travelling at between 221km and 240km per hour had his speeding points terminated.
In 72 per cent of all cancellations the reason inserted onto the computer system was stated as "cancellation".
When Garda members had speeding points cancelled, no checks were carried out to verify they were on duty and speeding because of a work-related task.
Members of national units, including those targeting organised crime, were cancelling points even though road traffic enforcement formed no part of their duties.
Some Garda members cancelled points so quickly after an offence the points were terminated before the offenders' received the official notices in the mail.
In those cases, one garda cancelled notices 48 times in three months. Another made 29 cancellations in two months".