The price of second-hand cars has dropped by some 15 per cent in the past year, mainly because of the number of cars being imported from the UK and Northern Ireland.
Since the Brexit vote, Sterling has dropped to a point where the number of cars imported second-hand from Britain and Northern Ireland could reach 100,000 by the end of the year. The figure is already over 70,000 for the first nine months of the year.
The drop in second-hand values is confirmed in the results of a survey by the Society of the Irish Motor industry of its members and published today. Dealers say the percentage drop in value of used cars here is in the order of 15 per cent and that trend is likely to continue. In an analysis of the car market for the first nine months of this year, the SIMI described the drop in value of second-hands as a "double edged sword".
"On the positive side this means that there is real value to be had for consumers looking for a used car; however, this is a doubled edged sword and it also means their used car is devalued on a trade in, thus impacting negatively on their cost to change", says the SIMI's Deputy Director General, Brian Cooke.
One dealer told RTE Motors he was frustrated with customers over-valuing their cars when it came to trade-in's. "The number of imports is having a huge effect and people are not really aware of it. People look at websites and work out a value based on asking prices but that does not reflect the reality of the market now. I can understand their frustration too but it's not going to change anytime soon", he said.
The SIMI analysis, in conjunction with DoneDeal reveals that new cars sales every month this year have been lower than their equivalent month in 2016. "During the first nine months of 2017, new car sales declined in every county, with Mayo experiencing the largest decline at 19.28%, while Dublin had the smallest decline of 5.4%. New car sales in Dublin accounted for 41.63% of the total new car market, the report showed.Brexit related uncertainty and the weakness of sterling are impacting negatively on the Industry, with the increases in used imports impacting on the residual values of Irish new cars, which increases the cost to change for the consumer looking for a new or newer car. In addition, with an increase in used imports of less than 3 years old, it is likely that some of these are displacing new car sales. Economist Jim Power is forecasting that mports are likely to reach 97,000 in 2017 an increase of 34.4% on 2016 while new car sales are to finish at around 131,650 a decline of 10.2% on last year", the report says.
The report also shows that the drift away from diesel and towards petrol, hybrid and electric is continuing apace.
The diesel share has moved down from 70% to 65% and total hybrid and electric vehicles increased from 2% to 4% in market share. This reflects the fear some people have of investing in diesel cars at a time when they are seen as environmentally unfriendly but also the fact that, finally many people are realising that diesel was simply the wrong choice for them in the first place.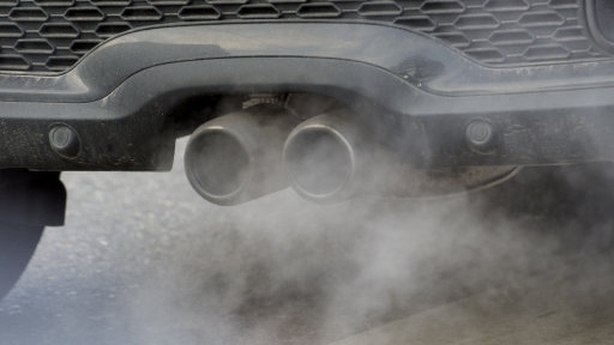 Concerns about cheap diesel cars that are not fitted with filters being imported in Ireland are also highlighted.
For used imports diesel remains at 79% of this market; almost 20,000 of these imports are pre Euro 5 vehicles, which means they are not fitted with a DPF (Diesel Particulate filter).
The report says that "with the forthcoming restrictions on older vehicles in cities the UK, environmental concerns have been expressed at the potential for such cars to be devalued in the UK and finding their way into this marketplace, negatively impacting on the environmental progress been made here by the improvement in new car sales since 2013.
This is not just an issue in Ireland but in many other European countries, where one country's restrictions on older cars having the potential to cause such vehicles to be exported into a neighbouring member State. The report also shows a number of price decreases in the cost of motoring. The average price of a new car in September 2017 was 3.5% lower than a year earlier, while the cost of motor insurance in September 2017 was 14.3% lower than it was a year earlier."