As we have noted before, car buyers can't get enough of SUV's - small,medium and large. Ford's latest version of the EcoSport may still be catching up with the likes of Renault but the company has opted to give the new car four wheel drive (as an option) and a brand new 1.5 diesel engine to take some of the shine off competitors' offerings. The car will go on sale next year.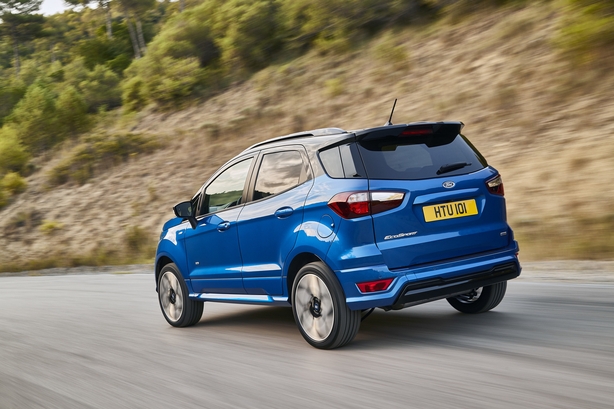 The diesel engine has been developed to give the car better performance, while at the same time reducing CO2 emissions - something all manufacturers are now striving to do. The 100 horse power engine will be available with front wheel drive from the time of launch and it will be followed by a 125 horse power version with intelligent four wheel drive later. Ford says that, with this system, the car is capable of detecting wheel slippage and applying grip to all four wheels in under 20 milliseconds - twenty times quicker than it takes to blink.
Ford will also make the 1.0 litre EcoBoost petrol engine available in the EcoSport, with engine outputs from 100 to 140 horse power capacity and manual or automatic gearbox options.
There is quite a list of equipment available on the EcoSport but we will have to wait until nearer the launch date to establish what will be on the all-important list of standard equipment for the car on the Irish market.