Audi will be first out of the traps with the new RS 5 coupe - due to go on sale in September. It is powered by a 2.9 V6 twin turbo engine that produces 450 horse power and a 0 to 100 KPH time of 3.9 seconds. The top speed is 250 KPH, with "an optional upgrade" to 280 KPH, presumably to accommodate the autobahn speed freaks.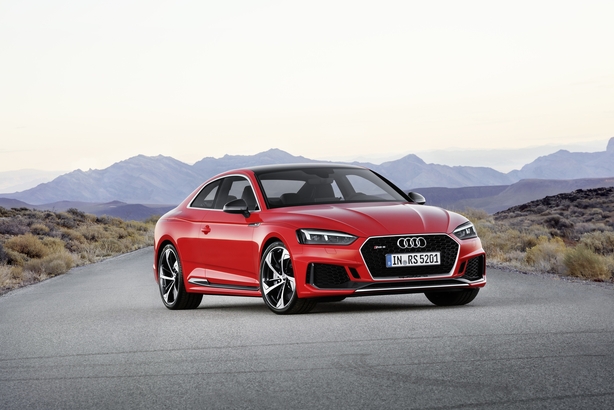 The RS 5 Coupe
The RS gets wider and flatter grille than the standard model and is finished with 19" wheels and oval exhaust pipes. Equipment includes Audi's MMI Navigation PLus system, smartphone interface and internet connection.
Orders from September and the price is €110,750.
BMW's new performance offering is the sixth generation of the M5 saloon, a car that has been heading up the performance saloon league for 30 years now. It has a 4.4 V8 engine producing 600 horse power and a 0 to 100 KPH time of just 3.4 seconds.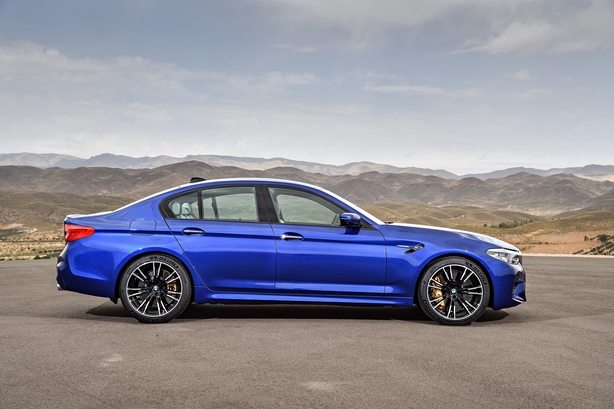 BMW's new M5 Saloon is the fastest M5 yet.
The M5 comes with four wheel drive as standard but can be adjusted for "track-friendly" experiences with just rear-wheel drive and without stability control.
The car will be launched next February with an expected price of €163,800.