The new car is being developed with Toyota and will share its chassis with Toyota's new Supra. The concept version is being shown in California but it's unlikely to change a great deal between now and its launch "over the next twelve months". BMW is reported to have returned to the soft-top option, having made the last generation Z4 a retractable hard-top only.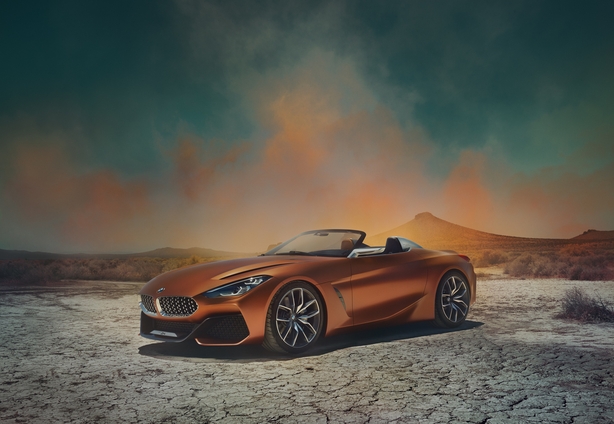 The bonnet is shorter this time and rear overhang more limited, bringing the Z4 back to more classical roadster form - but with a decidedly modern sculpted profile. The headlights, for example, are now much higher and the rear lights are now L-shaped.
There are no engine details yet but there are reports of four and six cylinder units being the mainstays. The cars is also said to be faster and lighter than the one it replaces.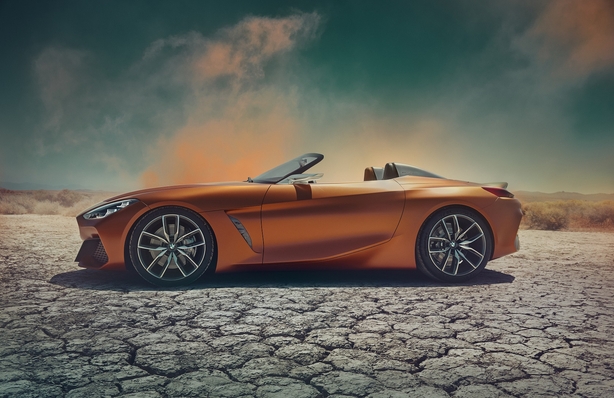 Trim elements in the cabin are described as "minimalist in nature so that nothing distracts from driving experience".