A man who took delivery of a Ferrari 430 Scuderia found himself looking at the smoldering remains of his supercar - an hour after he took delivery of it! Here's what happened.
The driver lost control of his Ferrari on a motorway in England and had owned the car for only an hour, he told police. He was driving in wet conditions on the M1 in South Yorkshire yesterday afternoon.
The high-performance Ferrari 430 Scuderia was wrecked after the crash on the M1 near junction 37 in South Yorkshire. Conditions were wet the time and the car was hurled some 50 metres down a bank.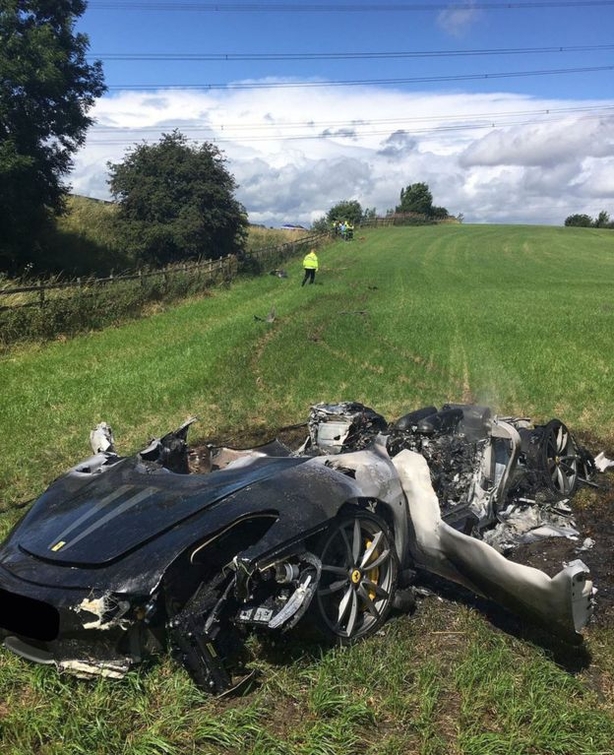 Police said the car "went airborne" in the wet conditions.
The driver suffered only cuts and bruises.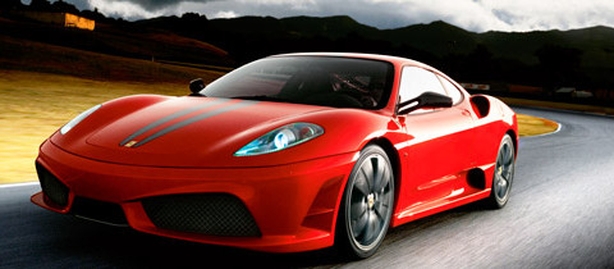 What a Ferrari Scuderia should look like when it leaves the showroom.
South Yorkshire Police said: "Officers asked the driver what sort of car he 'had' to which he replied 'it was a Ferrari'.
"Detecting a sense of damaged pride he then said 'I've only just got it, picked it up an hour ago'."
The car was worth an estimated €300,000.
South Yorkshire Police Operational Support put up the following on Facebook:
"Afternoon folks, were you stuck in traffic this afternoon on the M1 south around junction 37? If so, here's why.
"Officers were deployed to a single vehicle collision with reports that the vehicle had left the carriageway and burst in to flames.
"Road conditions were wet at the time and as officers arrived on scene it became clear there was a vehicle well alight.
"Colleagues from South Yorkshire Fire & Rescue were in attendance squirting water all over some kind of sporty motor some 50 or so meters down a banking.
"As we are an inquisitive bunch, we found the driver and were amazed to see he only had minor cuts and bruises!"
"The serious part of this post: Over the past couple of weeks there have been a number of collisions where driving styles have not reflected the road and weather conditions - please take more care.
"Ps. Here's a couple of pictures of the previously mentioned sporty motor - for those who aren't very knowledgeable on cars, it was a Ferrari 430 Scuderia."