Buying a second-hand car doesn't have to be as fraught an experience as you might expect. Whether you are a college student or just a first-time buyer, we'll take you through the process.
Listen to our podcast where Taragh Loughrey-Grant interviews Motoring Editor Donal Byrne on The LifeStyle Show above.
Trawling around looking for a good second-hand car can be summed up in one phrase: a bewildering experience. An initial search can throw up thousands of cars, of all makes, conditions and prices. You could actually find yourself becoming so over-burdened with information that you end up buying something out of pure frustration.
The best approach is to do some of your own homework so that, before you enter the market, you at least have a good idea of what you are looking for and what your requirements are.
In my experience, there are certain essentials and quite a few options to consider. Some of the advice you may be familiar with already but it has stood the test of time.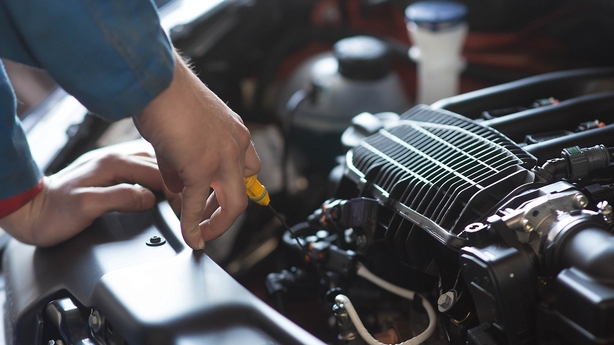 Here are some key tips to consider before buying any second-hand car:
BUDGET: Establish your budget in advance and don't exceed it by more than you can afford.
There is no point in letting your attention wander to cars you can't afford and you're just wasting time and effort.
Be realistic - your heart may want a Golf GTi but your budget may well confine to you to a Toyota Yaris.
I have included (see CHOICES section below) a list of cars recently advertised online that I think gives a good idea of what is on the market.
I have avoided cars under €5,000 simply because the cheaper a car is the more likely it is to be aged, have high mileage, not have important safety features such as twin airbags or to be getting to the stage where there will be major mechanical issues.
I also believe that some people think a very cheap car is a good option just because it is a first car or just a car to get to and from college - and anything will do. That could be a costly lesson in the event of major repairs or in the event of an accident.
INSURANCE: Make sure you know the cost of insuring a car before you buy it. It could cost dearly.
TAX: Ensure sure you know what the annual rate of road tax for the car is - don't get stuck with the one car that is more expensive to tax than others in the same price bracket.
MILEAGE: Calculate the mileage that should be on a car.
It should average between 10,000 and 15,000 kilometres a year.
If the mileage is too low, then you may have found a car that has had the mileage falsified, known as "clocking".
HISTORY: Establish as much as you can about the history of the car. There are a number of companies which, for a small fee (about €35 to check one car and about €65 to check three cars) will be able to tell you whether a car has been written off, or "clocked" or has money owed on it that you could end up being liable for, among other things you need to know.
A full-service history is something to pay special attention to - if genuine, it can mark a car out from many others as one that has been well looked after.
There are thousands of cars being imported into Ireland at the moment because of the Sterling advantage, so it's doubly important to ensure you know a car's history in as much as you can. As many as one in three cars for sale has a problem history.
WARRANTY: Cars like Kia have a seven-year warranty - if you are buying one that still has a valid warranty to run then you are getting much more than a standard guarantee of perhaps six months.
KNOW WHO YOU ARE BUYING FROM: You would be surprised to discover how many people selling cars would like to meet you at the car park of a shopping centre to discuss a deal.
Private sales can be a good option, but not always. But who are you going to go back to in the event of a problem?
Also, many private sellers are people disappointed with that a dealer has offered them and have unrealistic expectations of the value of their car. Looking up what a car like your own is selling for at a dealership is not the way to put a correct value on a car.
My own preference is to always go to a dealer affiliated to the Society of the Irish Motor Industry. They can be far more competitive in many cases and they are generally happy to offer a three months guarantee on a lower-value car and a six months one on a higher-value car.
More importantly, a dealer is anxious to do a deal. The longer a car stays on his forecourt the more it costs him.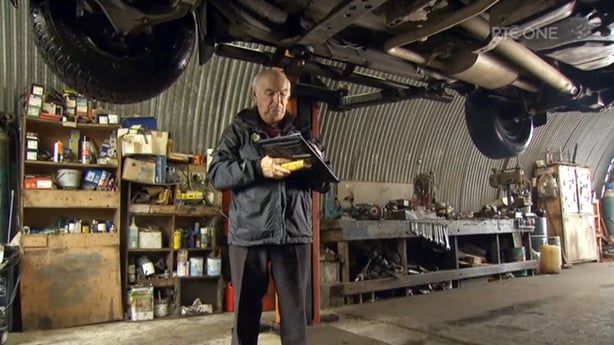 Ideally, you should bring someone along who has a good eye and a knowledge of cars. When you do make a choice, any good dealer should be happy to allow the car to be independently inspected.
A friendly mechanic should be able to carry out a check for a reasonable fee and the AA also provides a car check service for a fee.
The one thing you should not do is make a choice in a hurry, either because you are bored or frustrated with the process.
This is a common mistake and one that can cost dearly in the long run. Besides, there are always plenty of cars around, no matter what a salesperson tells you.
A common sense approach is the best one to have when you take to the waters of the second-hand car market and the Competition and Consumer Protection Commission has some good advice.
CHOICES: Some of the cars that took my eye recently included: -

- A 2014 Toyota Aygo with anti-lock brakes, fog lights and an airbag. It had 34,000 kilometres on the clock and had a 1.0-litre petrol engine. With a warranty, it was on sale for €8,250, which could be reduced for a quick cash sale. The same applies to most sales.
- A 2013 Dacia Sandero with just 11,000 kilometres on the clock, twin airbags, traction control, MP3 function was on sale for €7,950.
- A one-owner 2015 Hyundai i10 with a 1.0-litre petrol engine, twin airbags, ABS and iPod connection and just 14,000 kilometres on the clock was advertised for €9,950.
There are, of course, thousands of choices. Volkswagen, Toyota, Ford, Suzuki, Nissan, Hyundai, Kia and Mitsubishi, Skoda all have good reliability records, as have other manufacturers.
A little online homework will take you a long way.