The new Yaris has just gone on sale and should shake up the smaller car market thanks to its safety package.
Toyota will be challenging other manufacturers to match its offering of the Toyota Safety Sense package with features normally found only on bigger and more expensive cars. The package includes a pre-collision safety system with autonomous emergency braking, lane departure alert and automatic headlight adjustment.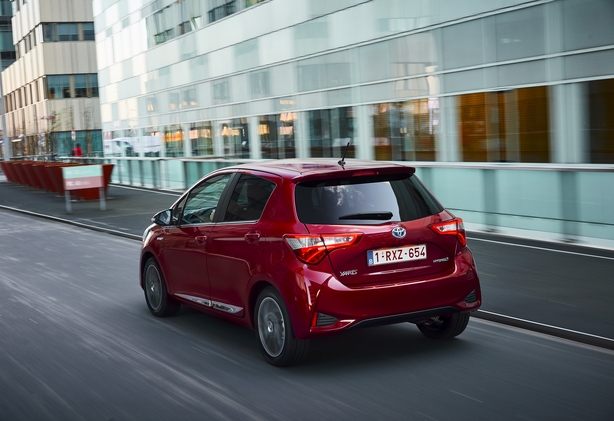 Four versions of the Yaris are available with hybrid engines.
in keeping with Toyota's hybrid development programme four versions of the new Yaris will be available with hybrid engines, which now account for 35 per cent of all Yaris sales in Ireland.
Prices start at €15,950 for the entry-level three door 1.0 litre petrol version. Road tax on this model costs €180 per annum while the hybrids attract a tax of €170. The entry-level hybrid is the Aura 5-door, which starts at €19,575 and has a claimed consumption of 3.3 litres of fuel per 100 kilometres.
Toyota has also changed the standard wheels to 15" steel ones, has re-designed the rear light cluster and added a rain sensor as standard.