It would seem that the Irish still love the Volkswagen Golf and over 136,000 have been sold here since 1976. A brand new revised model has just gone on the market, with prices starting at €21,650.

The car may not have changed substantially but we continue to love the Volkswagen Golf, a rather evergreen motoring proposition and it's not just us, in that time 33 million have been sold around the world.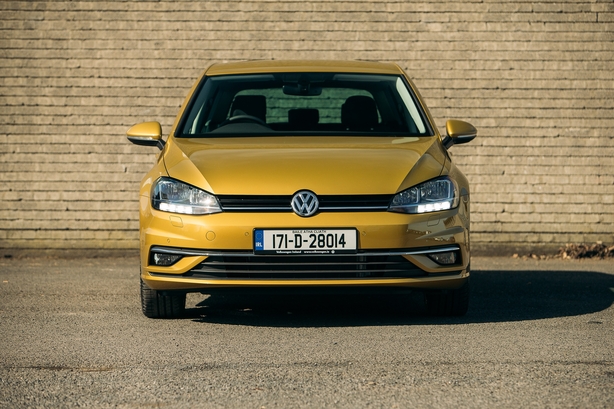 Changes on the new Golf are hard to spot
You will have to look hard to see the changes in the new model. A new grille and headlights and new rear LED lights are the main changes you might spot but there is marginally more power 'though.The emphasis with the new car is on "connectivity".
There is now a larger infotainment screen and access to Android Auto and Mirrorlink to accommodate information from smart phones.
The 1.0-litre petrol version is the entry model at €21,670. VW expects the volume seller to be the 1.6 diesel Highline that has features like heated seats, a rear camera and automatic headlights on top of the more standard features.
VW has aimed its PCP offering at a much more attractive interest rate than other versions of the new Golf. Normal rates are between 3.9% and 5.9% but the Highline attracts a rate of 1.9%. The Highline with a 110 horse power engine comes in at €27,070.