Bonhams Auctioneers in the UK knew it had something special on its hands when it landed the job of selling one of Donald Trump's cars, but it seems they seriously under-estimated the value of the Trump Limo. They had originally put a guide price of between £10,000 and £12,000 Sterling on the 1988 "Trump Golden" Cadlillac limo.
At the recent auction there was more than keen interest and the car went under the hammer for €65,247.
The identity of the buyer was not disclosed but several potential buyers clearly knew the value of a quirky lot - either to put on show somewhere or sell on at the right time.
The limo was one of Trump's early efforts at Trump branding and self-promotion.
He persuaded Cadillac to take an order for 50 Trump Limousines (oddly enough, the order was never completed) but at least two cars did manage to prowl their way onto the streets of New York.
The Trump limo had a fax machine, a TV (black and white), a paper shredder and a drinks cabinet. And this was all in the middle of a recession.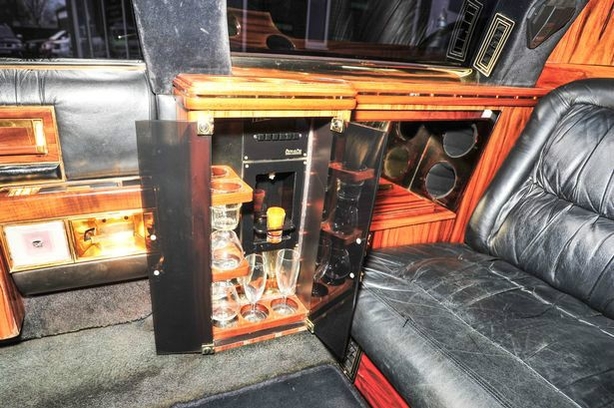 Anyone for drinks ?
The plan was to build two types of limos - the Trump Golden Series and the Trump Executive Series - and "Cadillac Trump" branding was everywhere, even stitched (in gold lettering, of course) into the seats. The problem seems to have been that the only person interested in buying one, or who could afford one, was Trump.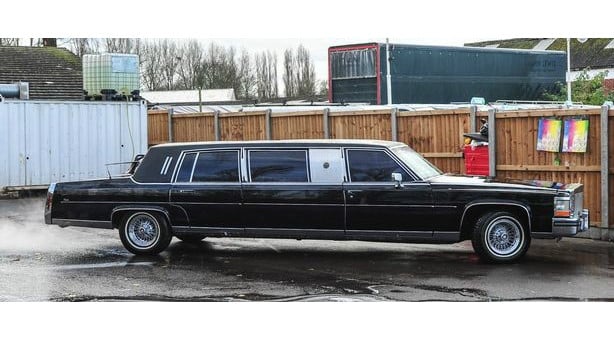 Sevenvale Cars in Gloucester originally advertised the car in the rather unglossy Exchange and Mart magazine but there was still bound to be plenty of interest.
Sevenvale described the car as "a unique vehicle that offers a rare opportunity for collectors and enthusiasts to buy a car that will always attract interest. We know the current owner, who bought it ten years ago, and it's been his pride and joy".
With the auction price he achieved that pride and joy has certainly paid off.