Kia is to take on the likes of Audi with a five-door sports car due to be launched in the autumn.

The Stinger was unveiled at the Detroit Motor Show today and gives an indication of the future direction of Kia when it comes to model development strategy. Producing a GT instead of just mass-produced passenger cars is something Kia has been keen to do for some time and it's not just an image-building exercise. The Stinger is part of a strategy to elevate Kia's competitive strength and offers cars that only premium manufacturers currently offer.
The car is due in Ireland in October but no prices have been given to date.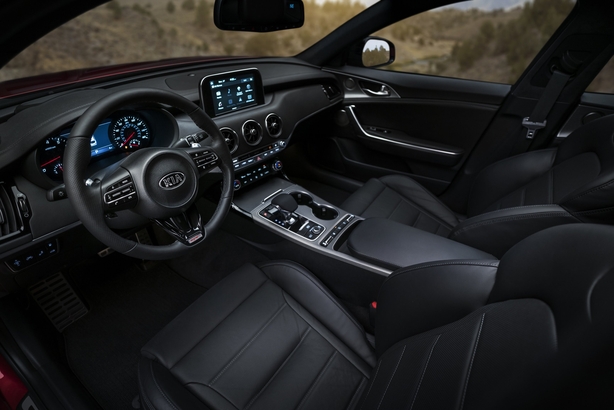 Kia will be offering two petrol engines in the Stinger but there is no indication yet of whether a diesel will be offered for European markets. Kis is promising lots of high-tech innovation, including advanced driver fatigue alert, forward collision alert, lane departure warning and advanced smart cruise control will all feature as standard.