A drift away from diesel, an increased interest in petrol cars and more and more 'green cars' are all in store for 2017, says our Motoring Editor, Donal Byrne.
The Volkswagen diesel emissions cheating scandal has cast a long shadow over the world of car manufacturing but it is only one factor causing the drift away from diesel. In fact, the recent decision by cities such as Mexico, Paris and Madrid to ban diesel cars from 2025 was really the final nail in the coffin for a fuel that has remained under the radar in terms of its harmful effects on children, the elderly and those susceptible to various respiratory ailments. So while diesel cars will still be plentiful in 2017, the move away from them will only accelerate and diesel will increasingly become a dirty word.
Smaller petrol engines for those driving low mileage and greener cars will become more the norm as we move on.
More and more people are realising they don't need diesel engines for modest mileage and, in fact, have been fooled into a false economy by paying more for diesel cars and not having their investment returned adequately.
Petrol engines are now far more efficient and make a lot more sense for many of us. So, be warned before you are tempted to commit in 2017.
You will be seeing more and more car manufacturers trying to establish green credentials this year. Where previously there was only one hybrid brand - Toyota - now there are three, with Kia and Hyundai joining the fray with hybrids and plug-ins. There will be plenty of cars coming onto the market with various energy options but hybrid remains the best option for the foreseeable future. A car with a modest petrol engine and a complementary electric one that does not require plugging-in is, at the moment, the only sustainable option. Plug-ins don't have the range most people need before re-charging and the infrastructure for them still remains weak.
Besides, few of us want to pull in off the motorway to twiddle our thumbs for a lengthy charge period and certainly, most people in rural Ireland don't want to have to wonder whether they will make it to a charge point, which is likely to be some distance away.
So here's a guide to some of what's coming in 2017 but bear in mind that car manufacturers are very cagey about releasing much information in advance.
Alfa Romeo will be hoping the Guilia will revive its once great reputation for styling that was undone by poor reliability issues and crashing re-sale values as a result.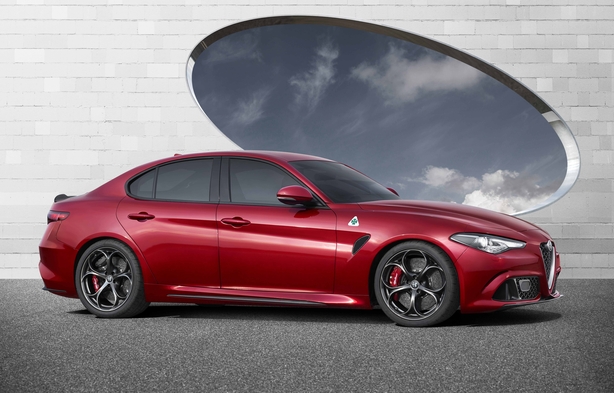 Alfa is also expected to introduce a larger executive saloon to compete with the Mercedes E-Class and the BMW 5 Series.
Audi will also be shaking up the executive market with the new A6 which is not expected to be radically re-styled. Lighter, more energy efficient and with more autonomous driving technology, the new A6 should be on sale by the end of the year. Audi will also be launching a new version of the Q5 which, again, is not - in terms of styling, at least - a radical departure from the current model.
BMW
The big arrival from BMW is the new 5 Series.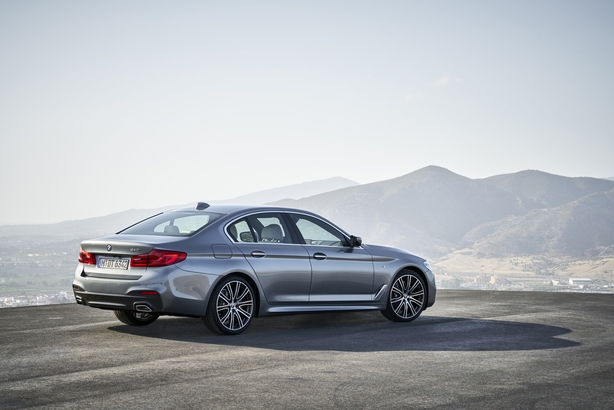 The new BMW 5 Series
This is the seventh generation 5 Series and it has become lighter, longer and more fuel efficient and, like the Audi A6, is designed with more and more autonomous driving technology, such as acceleration and braking reduction when a problem arises. You can also expect to see a revised 3 Series arriving here by the end of the year. It will feature a 1.5 diesel engine and will also be available as an electric option, with some reports suggesting a range of about 360 kilometres.
Citroen is hoping to replicate the rather inexplicable success of the Cactus by fitting the new C3 with plastic panelling on the sides. The C3 features a lot of technology for a small car, including an in-built camera facility.
Ford will be sprucing up the popular Fiesta and the Ford Ka+ is already on sale.
Honda's big new arrival will be the latest version of the Civic - its most enduring seller. It has its international launch in two months and should be here by summer.
Jeep is expected to launch its new Compass in Europe and with the crossover market rapidly growing will be expecting to position itself as one of the originals of the species.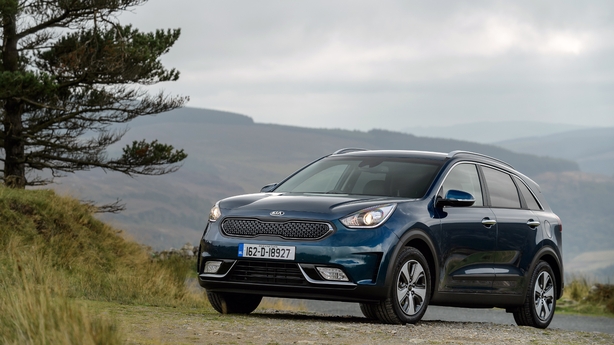 The Kia Niro
Kia is working on a plug-in version of both the impressive Niro - recently launched in Ireland as a hybrid - and the larger Optima station wagon. The Niro is impressive as a first-time hybrid because it has the edge on the Toyota Prius and the Hyundai Ioniq in terms of looks. Kia will also be launching the new Picanto supermini and an up-rated version of the small Rio model.
Land Rover has a new Discovery in the pipeline.Land Rover's Commercial Director, has been quoted by the Daily Telegraph as saying: "It's a leisure vehicle not aimed at the luxury sector at all. Discovery, if you like, is for Yuppies and Range Rover is for people who've already made it." Wi-fi hotspots for up to eight devices are just one of the features of the car and the overall styling suggests quite a departure.
Mazda is reported to be upgrading the CX-5.
Mercedes is due to introduce a new E-Class cabriolet and a coupe, which will benefit from great engine technology and fuel efficiency that we've seen in the E-Class saloon. There will also be a four-wheel drive version of the E-Class estate and a coupe version of the luxury S-Class - another confirmation that, for some, the recession is over.
Nissan will be replacing the car that launched a thousand car driving schools when it introduces the latest generation of the best-selling Micra. Expect more in terms of big-car technology and styling as Nissan tries to re-capture some of its Micra glory days. You can also expect a refreshed Qashqai and a new version of the Juke - a car that has established a real niche for itself and proven that a lot of older drivers have no interest in being boring.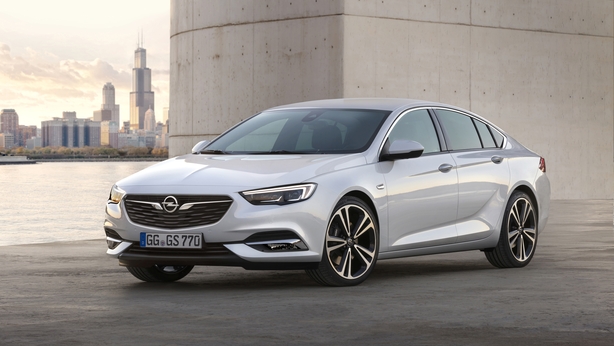 The Opel Insignia
Opel will be introducing its latest Insignia and its promised to have more space than the current car while being lighter and more fuel efficient. A new version of the Meriva is also planned.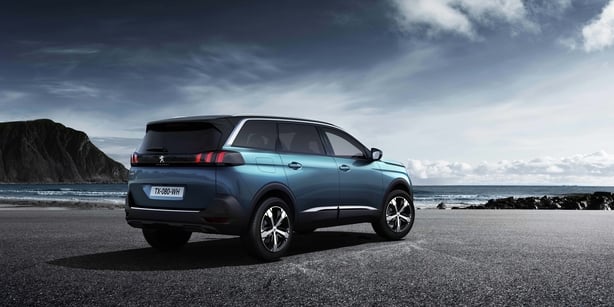 Peugeot's new 5008
Peugeot will be launching the new 5008 - a car that will give others claiming to be real seven-seaters a run for their money.
Renault will refresh the very popular Captur during the year, but don't expect major changes. The Koleos SUV will also make an appearance this year.
SEAT will finally be retiring the Ibiza next year and an all-new model should be here by the end of the year. A smaller SUV will also appear positioned below the current Ateca.
Skoda will have a revised Octavia on the market by year's end but there will be limited changes, except in terms of styling. However different it may be, it will also be familiar.
Suzuki will have the latest version of the Ignis on sale.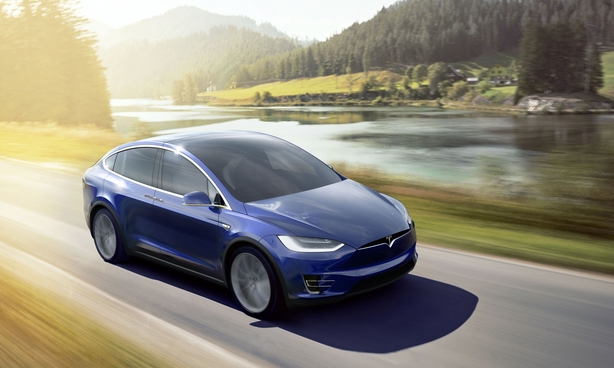 The Tesla Model X
Tesla: The car company founded by Elon Musk - is one of the big Irish motoring stories this year. The company says its cars have a range of over 600 kilometres on one super-charge but you have to drive to a super-charge point. Its expected the charge points will be in Dublin. Cork, Galway and Belfast. But Tesla cars don't come cheap. The Model X costs €83,100 and the medium-sized Model S costs €64,300 and they are not even Irish prices, which will be confirmed in the next few months.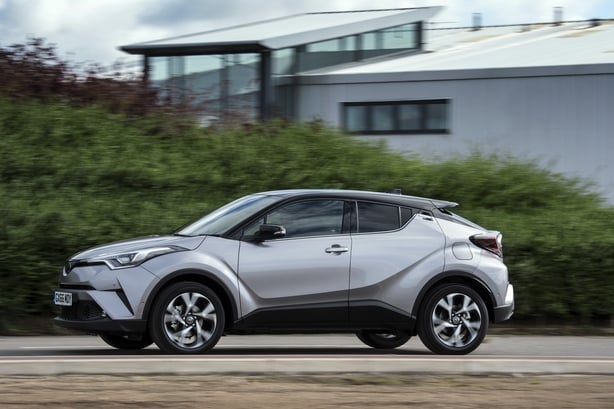 Toyota's C-HR
Toyota will be concentrating its efforts on the C-HR, a crossover hybrid that has much riding on it because it represents a bold departure for Toyota in terms of styling. The car is already on sale and three-quarters of customers are opting for the hybrid rather than the petrol version. There is no diesel version, which is another reason there is so much riding on this car. Although I have a preference for the petrol 1.2 car, I'm in a minority it seems. It's a very impressive car all 'round.
Volkswagen will also have a refreshed best-seller in the shape of the revised Golf. Autocar magazine reports the new Golf will be the first car in its class to have gesture control technology. Expect some other minor design feature changes. The VW CC four-door coupe is also to be replaced.
Volvo will have a new version of the XC60, which is based on the bigger XC90 and if it drives as well as the bigger car then the XC 60 will be embraced by more than suburban drivers.