Reflecting on the recent history of Alfa Romeo and its decision to finally introduce a new car after several years in the doldrums is a bit like reflecting on a once great relationship that is sadly no more. Back in the day, Alfa could produce cars that were the epitome of passion and flair, cars that could leave other manufacturers in the shade when it came to design and driver involvement.
Sadly, however, Alfa's passion was never reflected in the reliability of its cars or the way the company was run. You have to go back to the Alfa 156 of some 20 years ago to establish when it last sold cars in any volume. And there is a very good reason for that. People who got burned with a car that had a great design but lousy reliability were not going to get burned twice, no matter how passionate they were about their Alfa.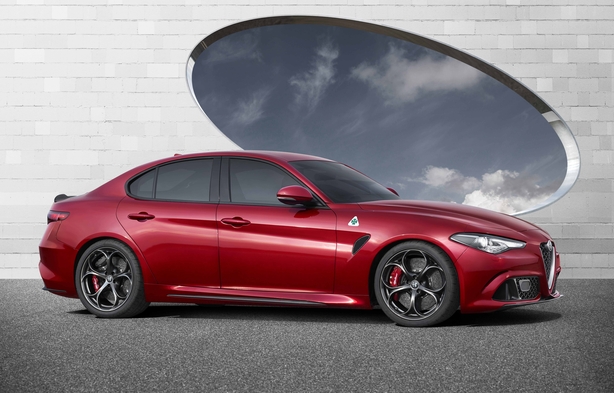 Now Alfa is returning from the ashes, or so its says, with a new range of cars that will run from two compact cars to an insane 510 horsepower version of its first offering - the Giulia.The car is due to go on sale here next month, with a starting price of €39,995 - a figure that bespeaks confidence on the part of the company that it can go head to head with companies like BMW and Audi -two companies that have a commanding lead and customer loyalty that Alfa will struggle to catch up on.
The Giulia is a competitor for the BMW 3 Series and the Audi A4 - a bold start to the resurgence of the Italian brand. Of course, styling is a key part of the strategy. The car looks every inch an Alfa and won't be confused with anything else. It has short overhangs and a sporty profile. Like its German competitors, Alfa is going for rear wheel drive and it is seeking volume sales with two 2.2 litre diesel engines that produce150 and 180 horsepower respectively.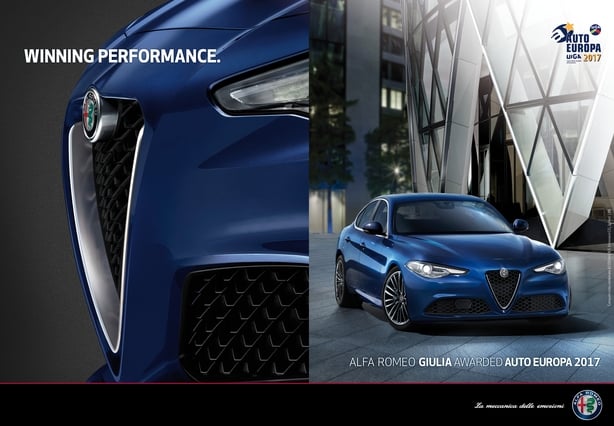 The Giulia has a five-star Euro NCAP rating - Alfa's first ever - and is available with an automatic eight-speed gearbox as standard. There will also be a 2.0-litre petrol version with 200 horsepower on tap and that insane 510 horsepower 2.9 litre V6 petrol. Standard equipment will include forward collision warning, autonomous emergency braking, pedestrian recognition and lane departure warning.
Seventeen-inch alloy wheels, LED rear lights and a chrome exhaust adds to the list. The traditional Alfa cockpit look has been replaced with a system that owes more to BMW i-Drive than the traditional binnacle look.
So, the Giulia seems to deliver on looks and traditional Alfaidentity. Whether it also delivers on everything the Germans have been delivering on in the last 20 years remains to be seen.Some relationships need an awful lot or work if indeed they can be re-ignited.