The new 132-registration era has taken off to a spectacular start – here the good people at Nissan break-down the facts, figures and benefits of the new system.
At this stage, car owners are getting to grips with the new vehicle registration system that was introduced at the start of this year.
The Irish Motor Industry changed the plate because of the seasonality of car sales in Ireland with over 80% of new cars sold in the first half of the year. The new dual registration system saw new vehicles registered between January and June carrying a 131 plate, and those registered from July to December getting a 132 plate. It's hoped that this initiative will help spread car sales more evenly through the year.
So, with the new '132' registration over a week in operation, Nissan dealers nationwide are hosting a summer extravaganza that's hard to resist. Here, Jeanne McGann, Head of Marketing and Communications for Nissan details what the 132 registration means to you as the costumers and what great offers Nissan have for motorists looking to invest in a shiny new Qashqai or Micra this summer. So if you're looking to trade-in, trade-up or get behind the wheel of your first ever car, there's never been a better time to buy.
What are the positives to purchasing a new 132 registration vehicle for me as the costumer?
Your trade-in will be worth more now than in 6 months' time. It also allows you to experience the pleasure of buying a new car in the summer time – as opposed to winter.
How does the new registration system affect the future resale of a car?
This is hard to judge – as residual values of cars are dependent on a number of factors - mileage, condition of a car and demand for the car as well as year. So an older car with lesser mileage and in very good condition could be worth more than a newer car, in questionable repair and will a lot of mileage. All things being equal – other than age of a car - it's reasonable to expect that a 132 registration car should command a better residual value than a 131 registration – simply by virtue of the fact that it is a newer car.
Why is seasonality so important for the motor industry?
With the previous registration plate system 86% of new car registrations occurred before the end of June. It's not hard to imagine the cash flow implications that this seasonality has for dealerships and the difficulties it creates from an operations point of view. Introducing a dual registration plate system should assist in smoothing cash flow for the motoring industry and assist dealers in planning and operations.
Will it change the dates for NTC testing?
No – NCT tests are 4 years from date of registration and that will continue to be the case.
What special deals are Nissan offering at the moment to tie in with the new 132 registration?
Nissan dealers nationwide are currently running an extravaganza of summer events and offers. Nationally, customers can expect to get a Micra for €149 per month, a Note for €189 per month, a Juke for €199 per month and a Qashqai for €249 per month with our new finance offer – Nissan Go – the surprisingly affordable way to buy a new Nissan.
In addition to our national offer – individual Nissan dealers have dealer specific special offers and deals available locally for customer also.
Which Nissan model proves most popular with costumers at this time of the year?
The Nissan Qashqai is our biggest seller – and actually the second most popular new car in Ireland at the moment. This is followed closely by Micra and Juke.
Are there good trade-in offers and finance options from Nissan for costumers with the new registration?
A brand new 132 Nissan is not only great value, it also comes with great benefits. Efficient new engines significantly lower running costs and mean less maintenance, while the latest
technology and safety features give you a more comfortable, secure driving experience. And as Nissan cars hold their value, you get all the benefits of a new car with the added security of
a great trade-in value in the future.
In addition, as there is currently a shortage of used cars in the market at the moment good quality used cars are now in demand. With this in mind, there are very good trade in value deals in the market at the moment. This combined with fantastic finance options like Nissan Go, the new surprisingly affordable way to buy a new Nissan, all mean that customers can expect extremely good value when buying a new car right now. New With Nissan Go a customer can purchase a new Micra from €149 per month, a new Note from €189 per month a new Juke from €199 per month and a new Qashqai from €249 per month.
Is the registration change just for this year?
No this is not just for one year. The Dual registration plate is here to stay – 1st registration period going forward will occur each January with the 2nd registration period in July. Next year this result in all cars registered between Jan and end of June having a 141 registration plate and all cars registered between July 1st and 31st December having a 142 plate.
Has this been done anywhere else in the world or is Ireland leading the way?
A similar dual registration plate system is also currently operated in the UK. The UK plates change in March and September every year.
Go to www.nissan.ie for more information on their Summer Extravaganza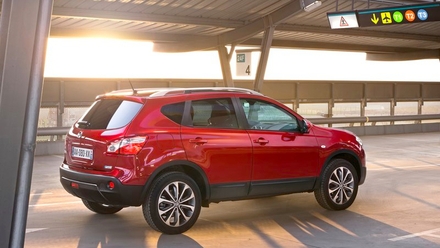 This is an advertorial feature