When Kildare native Alice Kelly parked up beside the Molly Malone statue in the city centre this past winter to give away 3,000 homemade bakes for free from her portable bakery, it was the culmination of a journey that almost one million TikTok followers had supported her on.
Stumbling upon one of Kelly's TikTok videos documenting her mission – to transform a 1960s pony box into the portable bakery – you'd be forgiven for thinking it was the long term passion project of a seasoned baker-come-builder.
We need your consent to load this tiktok contentWe use tiktok to manage extra content that can set cookies on your device and collect data about your activity. Please review their details and accept them to load the content.Manage Preferences
From singlehandedly ripping up rotten wood flooring and rewiring electrics, to waterproofing and outfitting doors and windows, Kelly has amassed a fan base of almost one million followers on the app. Her cheery voiceovers, in stark contrast with the grueling work, make the process sound almost therapeutic.
It's only when you look at her bio that you realise she's 18 years old. Almost as galling? The project took her only five months.
Kelly is one part of a surging generation of entrepreneurs both emerging across, and supported by, social media. Equipped with an eye for irony, sincerity and opportunity, she's tapped into Gen Z's appetite for snappy bite-sized success stories: her video detailing the entire process currently has a whopping 10.8 million views on TikTok.
She's also a product of pandemic lockdowns, which inspired her distinctly "post-Covid" kind of business. Kelly recalls her lightning bolt moment, sitting in an exam hall during her Leaving Cert mocks - only last year.
"After the pandemic, I had remembered seeing my local cafe actually have a portable horse box and I kept it in the back of my mind that that was something I could do, but I never really actually counted on the idea of having a portable bakery until I was prowling online and found a second hand one. And then I thought I'd actually jump on the idea."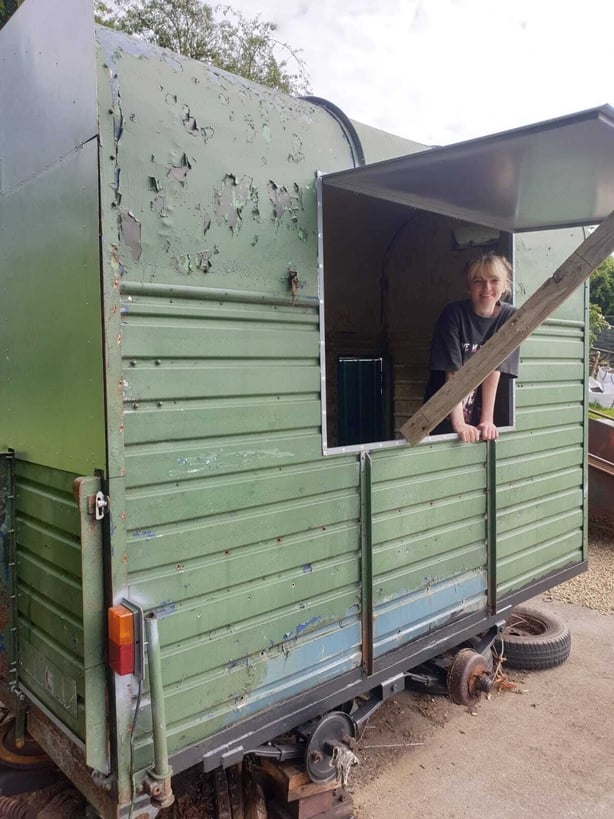 As that summer began to set in, Kelly sourced a 1960s pony box online, eventually buying it for €590 from a man called John in rural Ireland. Intrigued by the idea of documenting her journey, she pre-filmed a few videos before deciding to commit to sharing it online.
Despite her deftness with power tools in her videos, Kelly was admittedly not an expert in anything DIY-related - though her effortless use of words like "hitch", "Jigsaw", "level" and "hip bumps" would leave you thinking otherwise.
"I think the first time I actually used a power tool was about a month before I actually started the project, so I had no experience at all", she tells me, shocking me like a rogue wire.
It was, as you can imagine, exhausting work. "I had week long breaks in between because it was exhausting. I was waking up early and finishing late every single day and editing content every single day. It was definitely it took a toll on me. But it was so worth it."
We need your consent to load this tiktok contentWe use tiktok to manage extra content that can set cookies on your device and collect data about your activity. Please review their details and accept them to load the content.Manage Preferences
Of course, like many women expressing some kind of positive emotion – or, often, any emotion – online, Kelly has been targeted by trolls questioning whether she actually did all the work herself. Dotted across her videos of arduous work are comments like, "now show the man who did all the work".
One benefit of filming every step has been Kelly's ability to disprove online commentators who doubt she actually did the work herself, she says.
"I wouldn't have been so confident in saying that if there was kind of a background of someone else doing the work", she says. "But now I've posted probably 1,000 steps in the tutorial of making this horse box. But if someone doesn't believe it was me, it's a bit odd because I posted all the evidence and people still don't believe it."
Her approach to online trolls, particularly this brand of toxic masculinity, is touched by both an assured, wry detachment and a note of compassion, both of which feels distinctly Gen Z.
"I always look at those comments in a way of kind of there's a barrier between us", she says. "They believe that and I definitely don't. And though there's outrage about these sort of comments, I've always taken myself back and gone, I know I've done this, so why would it affect me if someone else says I haven't done this? Because they don't know. They have a different belief system."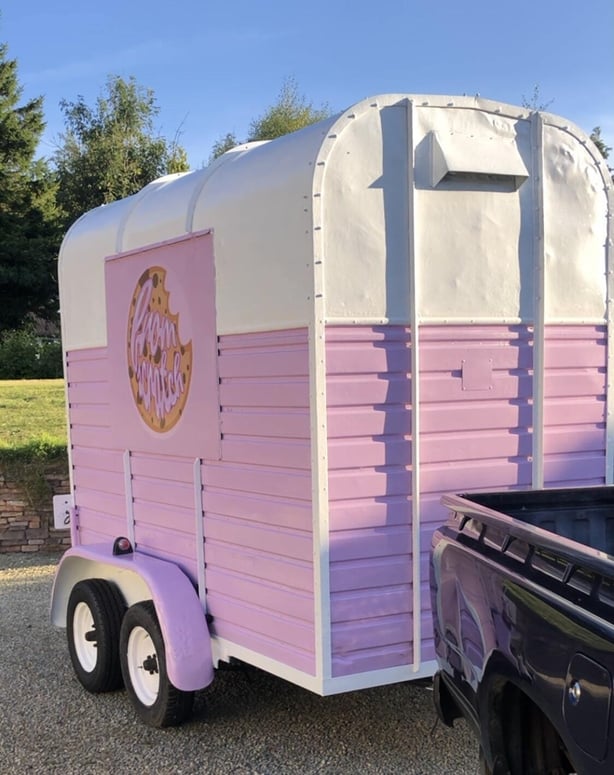 Her focus is on setting an example for young people like herself, with passion and self-belief. Part of that is showing others how to manage trolls like these.
"I want to post more about that sort of stuff because there are young girls watching my content and they're going to get these type of comments if they do the same, and they might not have the same mindset as me.
"So I want to make sure that people know I'm getting these comments, but also that they don't affect me. And I can laugh about them at this point because they're wrong."
I point out the irony of someone questioning Kelly's ability to renovate a pony box, but not her equally astounding ability to create 3,000 baked goods from scratch. "Being told I can't weld, but I can bake this beautiful dessert is a bit funny, especially when it's a man saying this and maybe he can't bake or weld", is her reply.
Follow Alice's TikTok here.