Suzanne Leyden, qualified nutrition, health and wellness coach and owner of The WellNow Co. outlines what's in season this month and highlights some healthy, simple and delicious recipes.
December is a rollercoaster of a month. Stress levels soar as we struggle to get ourselves and the family organised for Christmas day. This is swiftly followed by the excitement of seeing loved ones, followed by some indulgent entertaining, followed by a sudden need to counteract said indulgence. It seems like we experience the full gamut of emotions within a few short weeks.
Balanced approach
One way to stay on somewhat of an even keel is to eat as balanced a diet as possible, leaning towards lots of vegetables and fruit.
With that in mind - and with sustainability being a key concern for so many people - I'm continuing this series of looking at what's in season in Ireland.
This will help to reduce our carbon footprint and increase nutrients and flavour in our diets while watching our wallets at the same time.
Here's what's in season in December in Ireland:
Apples - cooking and eating
Beetroot
Brussels Sprouts
Butterhead Lettuce
Cabbage
Carrots
Cauliflower
Kale
Leeks
Mushrooms
Onions
Parsnips
Potatoes
Turnips & Swedes
This month's hero veg
I think it's fair to say that Brussels sprouts are the veggie hero of December. If you think you don't like them, assume you just haven't had them cooked properly yet. Although the sulphur-y flavour can be a turn-off for children and adults alike, I challenge you to try one of the below recipes - they will surely change your mind.
Packed with vitamins A and C, as well as folic acid and fibre, this hero veg is a good source of calcium, potassium, magnesium and iron. Additionally, they are a good source of protein - great news for vegetarians and vegans!
They really are added ammunition to keeping you healthy and strong, particularly in these winter months.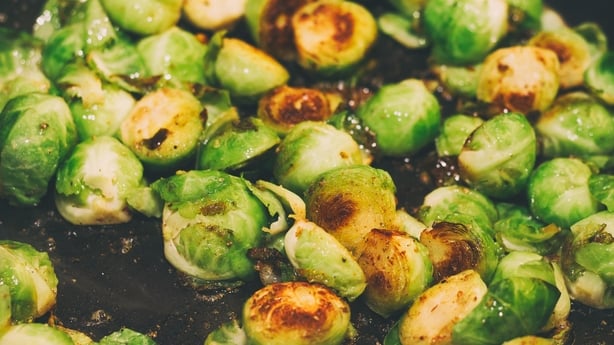 Recipes
Diving into the RTÉ recipe archives is a mouth-watering and hunger-inducing way to pass the time. I've done the legwork for this month so you don't have to!
Richard Corrigan's Seasonal Brussels Sprouts
With some simple additions, this recipe will give you the gift of flavour this Christmas. Remember, you don't have to wait till December 25th so give it a few trial runs before then.
Lilly Higgins Brussels Sprouts and Glazed Carrots
This recipe from the Today Show incorporates pecan nuts, adding healthy fats and protein to these already gorgeous in-season veg.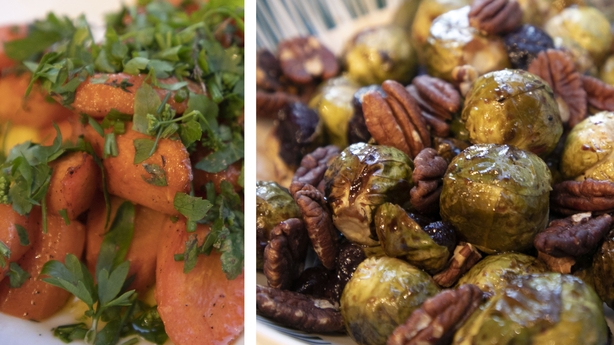 Antoni Porowski's Cauliflower Steaks with Turmeric and Almonds
This recipe makes for an incredible vegan snack, side, or main course, depending on what you're after. It's always handy to have a delicious vegan recipe for your repertoire.
Lilly Higgin's One-Pan Ham Hock & Kale
This is a brilliant dish for using up leftover potato and ham, which is likely come the festive season. The fact that it uses in-season kale too is an added bonus. Save this one for the days after Christmas for pure comfort and joy.
Neven Maguire's Patatas Bravas and Baked Mushroom
This is another comforting meal using the in-season ingredients of potatoes and mushrooms. This recipe is bursting with flavour and is from his series, Neven's Spanish Food Trails. Definitely save this for over the holiday season.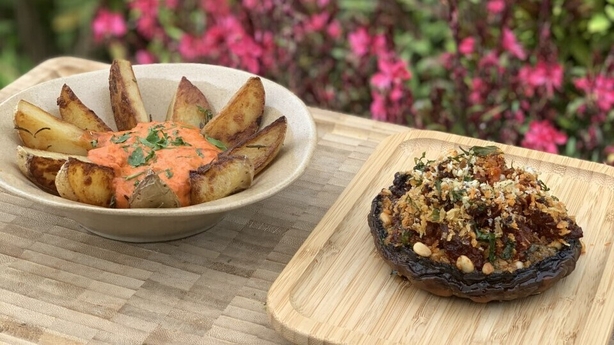 Hydration
Before we delve into the fun part of the recipes, it's important to remember that hydration is a huge factor in our health and wellness. This is particularly true when we are eating rich foods.
Living in centrally heated environments and being the busy individuals that we are in the silly season, in general, we should aim to have two litres of water a day. Measure how you go and reward yourself for achieving and sticking with it.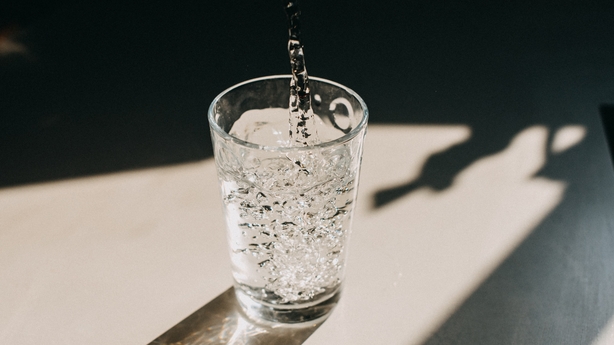 Enjoy your food
When it comes to food, the festive season can seem like an avalanche of rich, heavy meals and sugar-filled snacks. While not always the case, this kind of eating can throw some of us off-kilter and leave us feeling a little worse for wear*. Be sure to take some time to take a step back and keep it all in perspective.
Remember to enjoy what you eat and balance treats with healthy options. Don't deny yourself something that will give you joy, just try to remain mindful and know when you've had enough.
If you can be mindful about what you eat, you will likely stop eating when you've had enough because you are not telling yourself that it's something off limits.
As author Michael Pollan famously said: "Eat food. Not too much. Mostly plants." It's a useful one to remember sometimes.
*If you have been affected by issues raised in this story, please visit: www.rte.ie/helplines.