Saving money on everyday household costs has never been more of a priority for many of us. With the cost-of-living crisis raging on, schools back in session and Christmas creeping our way, cutting down costs can seem daunting but it is possible.
With over 110,000 followers on Instagram and 36,000 followers on TikTok as @irishbudgeting, Caroline Mooney shared her tips for saving money and planning expenses with us.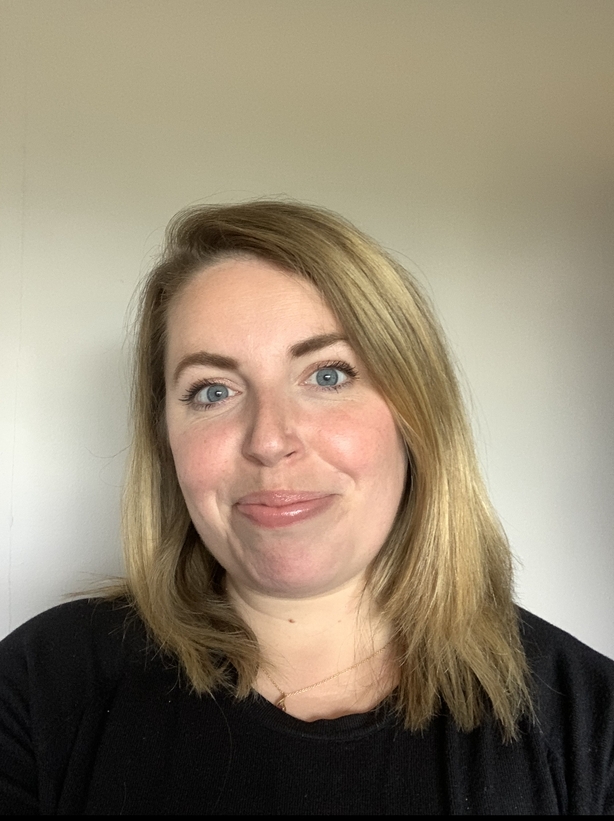 Tell us a little about yourself.
I am a busy mum of three children, they are 12, 10 and one. I used to work as a manager in a gym but took a career break last year after maternity leave. Now I currently juggle my day between running around after my very busy toddler and running my social media pages during the evenings and nap times!
What inspired you to start your social media accounts?
I started my page mid-December last year, and initially my intention was to simply share our journey. We were suddenly on a single income, due to my career break. I started sharing our navigation of this change in circumstances anonymously, as a way of keeping myself accountable. I gradually started to share more tips, and build a community, and it just grew from there. If you had told me in December that my page would be where it was today, I would have absolutely never have believed you, it's been a whirlwind for sure!
Where did you learn to be so savvy with money? Were you always this way?
Myself and my husband were young having our eldest. I was pregnant during the financial crash and was unable to find work. So from an early point in our relationship, we had to be careful with our money. I was a stay-at-home mum until my middle child went to school, and we were on a single income throughout that time. When my middle child went to school, I retrained, and went to college full time. Between college and childcare, it was tough financially.
So then, I started work full time, and we were suddenly on two incomes. For the first year or two we were grand, but then we went a bit mad, went on a few holidays and it was the holiday to America that we struggled after. We came home to a larger credit card bill than we were comfortable with. So, in 2019 we cleared our credit card and saved the remainder of €15,000 towards our deposit for a house. It was perfect timing as our landlord gave notice that our house would be going on the market that Autumn, and we got the keys at the end of October! So many lessons were learned that year, and that feeling is one our family will never forget.
We need your consent to load this Instagram contentWe use Instagram to manage extra content that can set cookies on your device and collect data about your activity. Please review their details and accept them to load the content.Manage Preferences
What are the obstacles that often stop people being thriftier when it comes to money and saving?
So often I feel people think finances are complicated and may think they don't have the time to set a budget. It just takes 10-15 minutes before each payday, once you get started. I think those few minutes are so valuable, you could save so much money in that time. I also think that many of us are afraid to talk about money, but by sharing tips and ways that have helped my family improve our financial situation, I hope that those barriers are being broken.
Your five meals for €5 series is brilliant. What are your top tips for saving money on food?
Thank you! I feel that a lot of the savings on food can be made before you go to the supermarket. Check your cupboards, fridge and freezer, make sure you don't buy more than you need. I like to also see if there are any meals there, that may just be missing an ingredient or two, those missing ingredients are first on my shopping list.
Then I like to plan my shopping list and meals around the specials. There are usually specials on fruit, vegetables and meat, and by using them as a basis for your meals, you can usually reduce your costs of those meals. I also like to bring the amount I have budgeted for that food shop in, in cash. That way, I won't be tempted to overspend, on any offers and impulse buys.
Lastly, I think it is so important to store your food well, so that you don't waste it. The average household wastes hundreds of euros worth of food every year. Many items can be frozen, or stored in containers to last longer.
Any tips for saving on gas and electricity as we head into a likely challenging winter?
We installed an immersion boost timer a year ago, as it kept being left on. That little switch has been amazing, you can have it on for 15 minutes, 30 minutes, one hour, or two hours, and it just turns off itself. It's great for the older kids to use too. We also switched all our lightbulbs to LED, and installed smart bulbs in the bedrooms, so they could be dimmed and use less power. Like many households this winter, we will try to reduce our heating usage. A friend of mine is investing in dressing gowns and extra blankets, and I will for sure be following suit!
We need your consent to load this Instagram contentWe use Instagram to manage extra content that can set cookies on your device and collect data about your activity. Please review their details and accept them to load the content.Manage Preferences
When it comes to cooking in the kitchen, are there some methods that are cheaper than just the oven?
I have been using my slow-cooker, pressure cooker and air-fryer much more than my oven lately. They use less than half the cost of using your oven for one hour, even with the slow cooker on low for eight hours. The added bonus is that they are also time-saving, and you can often prepare meals in advance, so that you are coming home to a meal that is ready to eat. Also making sure you have the right size pan, too big and it will take more energy to heat.
How do you explain to your kids that you need to save as a family, can that be a challenge sometimes?
I think that it is so important to involve your kids in your financial journey. We started really explaining our decisions around money, the year we saved for our deposit. Children are such sponges, they just take it all in! By including them on your journey, they will learn so much, and also enjoy your achievements.
Obviously, it depends on your child's age, but from about seven or eight years old, they can really start to understand. Sit down as a family, and tell them your financial goal, tell them why it is important that you achieve this goal. Explain that as a family you may have to make a few changes to achieve this goal, but not to worry you will still be budgeting some money towards fun family activities too. Let them help pick these activities, and also try to do some free activities.
Keep your kids updated every step of the way, involve them where you can. When we were saving for our house, we got our kids to colour in lines on a savings tracker in the shape of a house. This year my son saved enough money to buy a gaming PC, all by himself. Honestly, by including them on your journey, you are giving them the best financial start in life.
We need your consent to load this Instagram contentWe use Instagram to manage extra content that can set cookies on your device and collect data about your activity. Please review their details and accept them to load the content.Manage Preferences
What's your main method of keeping track of your finances?
I budget by pay cheque, so a day or two before every pay cheque, I fill in my budget and give every euro a job. This means that every euro that I have enter my account is being put towards something. The first thing I do when writing my budget, is see what bills and direct debts need paid with that pay cheque. I leave that amount in my account. Then I work out my variable expenses: food, diesel, personal spending etc, and I take this out in cash. By using cash, I am less likely to overspend and the money is there for each category when I need it.
Are you working towards any financial goals yourself?
Our main financial goal at the moment, is to become debt free apart from our mortgage. This is an exciting month, because all going well this will be achieved this month! January 1st we owed €4,666 on our car loan, and we are looking forward to no longer having that bill. Apart from that, we are saving away for future expenses such as Christmas, and braces for my daughter.