The 2 Johnnies Do America returns to RTÉ 2 on Monday 3rd October at 9.30pm.
During the fateful year that was 2020, Johnny 'Smacks' McMahon and Johnny B O'Brien of hopped on a plane to take a look at the state of 'Irishness' in the US for the first series of their travel show, The 2 Johnnies Do America, as well as touring the international leg of their 2 Johnnies podcast tour.
If 2020 seems like an unfortunate time to set off on tour and release a travel series, you'd be right. The Tipperary duo had arrived in the States just moments before the unprecedented events of COVID rolled out around the globe.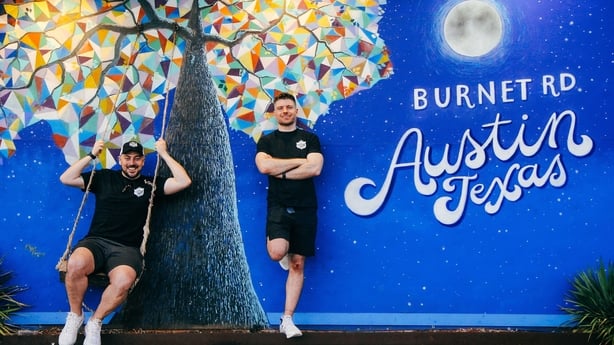 Travelling across the States in February and March, the crew pulled the series off by the skin of their teeth, leaving the lads with just enough film in the can for the show to work before cancelling the rest of the tour and heading home for lockdown.
This new series, they say, is their chance to wrap up unfinished business.
"It was definitely unfinished business," Johnny Smacks tells me over the phone. "The last time we were supposed to finish the series in New York but, obviously, COVID cut that short. We wanted to get to New York and the rest of America."
"There's so much in America that we hadn't uncovered, we hadn't been to the Southern states and that was always on the list. It's busy and wild down there so that's where we wanted to head for - straight into the madness!"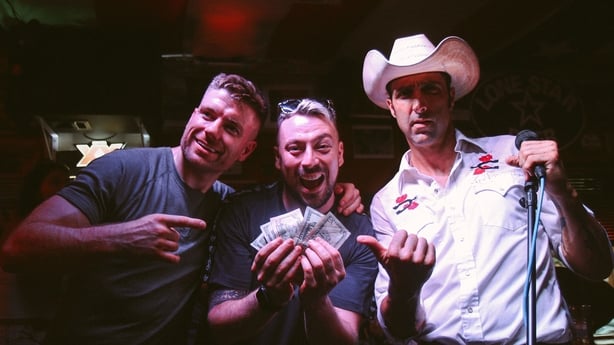 While the 2020 series looked into the state of 'Irishness' in America from the multigenerational Irish-Americans to more recent arrivals, the 2022 leg aims to uncover the "real America".
"We wanted to come home with a TV show that people hadn't seen before," says Smacks. "Don't get me wrong, we love Woodlawn and we love the GAA and we love New York. We love all that but we wanted to show... you know, no one has seen Juárez Mexico and seen how you cross the border, no one has seen backyard wrestling in Dallas Texas."
"There are all the things we wanted to show people back home because we know there's that Irish obsession with America - and no better two men to show them. We'd do anything, we have no real reservations," he laughs.
"Anything for the material," agrees Johnny B.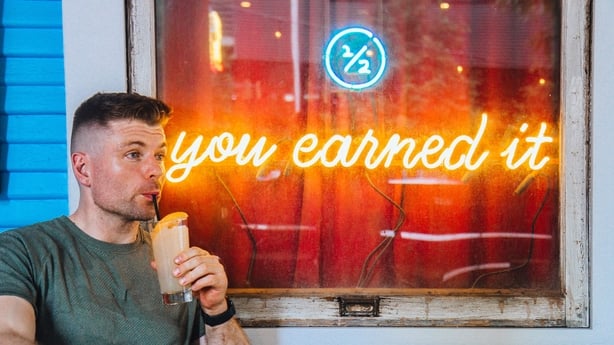 To say the lads throw themselves into situations with abandon is an understatement. In 2020, Johnny Smacks bruised his tailbone while rollerskating in Venice Beach and Johnny B almost gave himself a fat lip having had "a run in with a gate".
This series, it seems, was no different.
"Several injuries but none of them alcohol related," Johnny B assures me.
"Johnny B did fall off a motorbike alright," adds Smacks.
"I have gnarly scar on my left knee," Johnny B continues. "We were with these... I don't know what you would call them, they were rednecks*, which we think sounds like an insult but they proudly wear the term."
"We were at a biker rally and, basically, we were trying to get the craic going so I looked at one of the motorbikes and said 'give us a go on that' and I went arse over head. My knee was fried."
"Don't worry, though, we caught it on camera," Smacks laughs.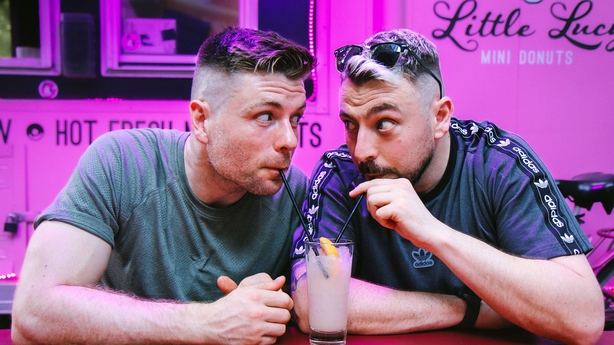 Speaking on the cultural differences between Ireland and the US that surprised them most, Smacks says that the availability of guns was something they couldn't get used to.
"It always hits you as a shock and you see some lad going into the shop to get a packet of Tayto and he's got a gun on his hip," admits Smacks. "That's a weird one when you see it, and when you see it for the 20th time, it's still a weird one. You can try to prepare for that but it still shocks you."
"I was blown away by Nashville though," he adds. "I could move over in the morning, change my name and become a country superstar."
"In terms of what surprised us," Johnny B jumps in, "I think the poverty of the Ninth Ward [in Louisiana] was really harrowing, and how segregated some parts of the country are, in Georgia for example."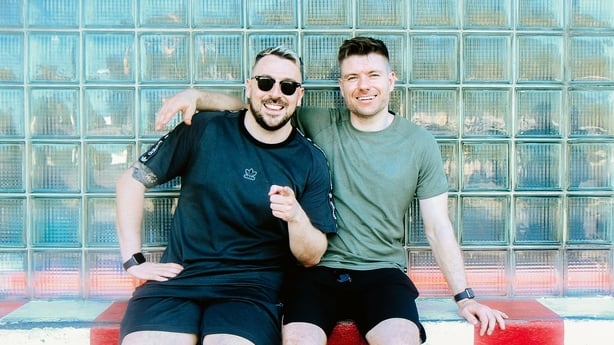 Over the course of four episodes, the broadcasting duo attend Gay Pride parties, biker rallies, and visit some of the most expensive homes in the world as well as derelict neighbourhoods, meeting all kinds of everyone and asking all kinds of questions.
Reflecting on the mix of topics, they say that their roles as both broadcasters - whether it be on TV, radio or podcasts - is to look at topics that are of interest to their audience.
"That's our job," says Smacks. "It's to educate people on topics that are happening around the world and at home here in Ireland. We talk about them and we hope that people enjoy it and take something home from it as well."
The 2 Johnnies Do America returns to RTÉ 2 on Monday 3rd October at 9.30pm.
---
*The word redneck has been around since the 1800s, with the meaning and use of the word shifting dramatically over time. Today, it is often used as a disparaging term usually directed at uneducated, working-class, white person from the southern US. However, as this article in The Guardian shows, many in the South are determined to reclaim the word and highlight the history of it's origins.