With rising food and energy costs across the board we're all looking for ways to cut down our grocery bills. But how can you ensure that as you try to keep on top of costs that you're not compromising on nutrition and taste?
Agnes Bouchier Hayes, Home Economist and Lecturer in the Technical University of the Shannon, was challenged by the team on Today with Claire Byrne on RTÉ Radio 1 to provide six meals for four people under €30.
The first step to shopping on a budget, she says, is to get to know which ingredients you can get the most use out of:
"If you can get into the habit of having a nose at whatever recipe sites you like, having a look at recipes and familiarising yourself so that when you go to a supermarket you're not bamboozled by what's there, and you're picking up things that you don't really know how to use."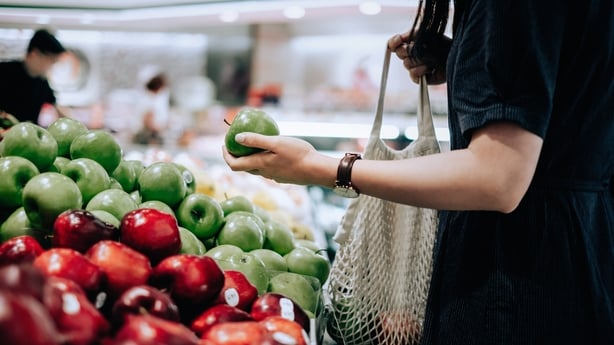 When it came to looking for the best budget offers, Agnes said that the more you pay attention to the cost of products the easier it will become to spot a deal:
"I think this is important to note as well, I didn't pick up all value brands. I did pick up things that I liked as well but were on offer that week or that I could actually, I knew I had a bit of wiggle room with."
"It's not time consuming; the more you do it, the better you get at it. These six recipes are just a base line that you can add or detract from. These are very simple recipes that you can have at your starting point."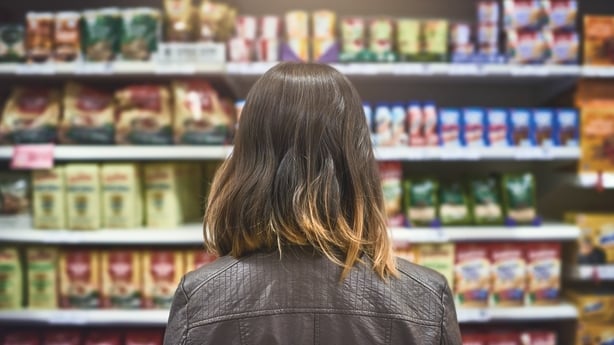 Agnes made a mix of warm and hearty recipes including sausage and potato bake with roasted cauliflower, chicken burritos, chicken potato and mustard bake, pizza, meatballs, and a Thai green curry.
When it came to portion size, she told Claire that she followed the national guidelines of 75 grams per person. However, she says that if you need bigger portions, there should be enough there to add to the dish or have for lunch the following day.
To listen to Agnes' tips for shopping on a budget, listen back above. You can get the budget-friendly recipes here.