To mark Tinder turning 10 years old, Jennifer Zamparelli invited Clodagh O'Sullivan and Brady Elliott to the RTÉ 2FM airways to chat about their incredible love story, and how Clodagh travelled 7,000 miles for a Tinder date.
Although he was born and raised in Ohio, American man Brady Elliott found himself living in Hawaii in 2019 thanks to his station with the 3rd Battalion 1st Marines. With a bit of leave to take, he took a fateful trip to Ireland for a holiday, exploring Dublin and venturing to Co. Clare to see the Cliffs of Moher.
Elsewhere in the world, at this exact time, Irish woman Clodagh O'Sullivan, who was born and raised in Dingle, was sent home sick from work and decided to download Tinder to pass the day.
Within the short time frame of Brady taking in the Cliffs of Moher and Clodagh sitting at home in Kerry, the radius of their Tinder profiles managed to overlap, and the two matched with one another.
So, how did this great love story begin?
"At the start, I didn't mean to swipe right on him because his pictures were really blurry and I was like, 'I can't really make out who he is', and then I swiped by accident," says Clodagh. "Then he sent me a meme from the US show The Office and I just thought it was really funny so I thought 'alright, I'll entertain you for two seconds' and I sent one back."
Cinematic stuff.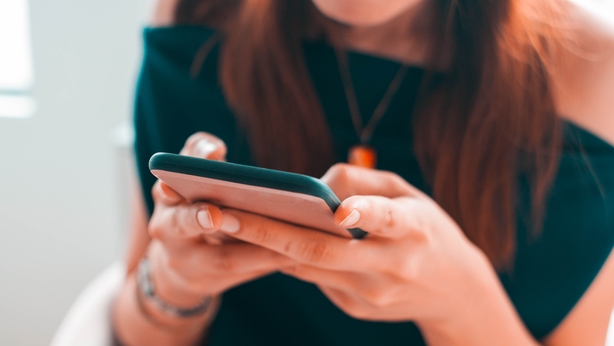 Moving their meme-filled conversation to Instagram, Clodagh discovered some less blurry photos of this "very gorgeous boy" and, after a few weeks, the two found themselves in constant communication over Facetime.
Although their first interaction was a little underwhelming, their first meeting certainly made up for it.
In November of 2019, Clodagh flew to O'ahu, Hawaii, for a week and a half with her Tinder match, only to end up staying for three weeks. Soon after, Brady flew back to Ireland to visit with her for a week. And the rest, as they say, is history.
Although the two managed to fly back and forth to see one another - with Brady flying Clodagh out to Florida to meet his parents - the two could go months without seeing one another. Not an easy arrangement to commit to unless, of course, you've found the one.
Despite Clodagh's extreme fear of flying, costly travel expenses, work schedules, and months of long distance communication across various time zones, the couple managed to find a home in Ireland when Brady moved to Dingle in December of 2020.
The two are now together three years and counting, and recently celebrated the arrival of their son, Jamie.
To hear Clodagh and Brady speak with Jen Zamparelli on RTÉ 2FM, listen back above.