Tina Dunleavy is a mother of five boys, the youngest of whom, DJ, will be 18 in November. DJ has special needs and Ryan Tubridy asked Tina to tell him what DJ is like. This is what she came up with:
"He's the most fun-loving, kindest, nicest person you would actually ever meet. He emanates love and happiness wherever he goes. Strangers have actually stopped me on the street and said, 'Do you realise how much this child affects people around him?' And I said, do you know what? I actually do."
DJ's condition had until recently baffled doctors here and Tina was told that, while they suspected that he had some class of a syndrome, they weren't sure what that syndrome might be:
"We've always been told that he's beyond the knowledge of Ireland, medically, because any testing that was ever done with him over the years just was coming back, it was just, they didn't know. Because he has a single palm or crease, which there's only 7% of the whole population in the world have that. If you're born with that and you're not developing normally, it means you have a syndrome. So, they knew he had a syndrome, but it just wasn't ticking any box in Ireland."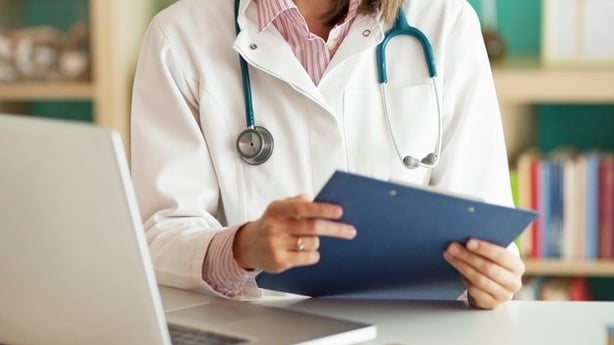 Last January doctors sent a blood sample from DJ to a lab in Germany and, just recently, the results of the tests carried out on that sample were made available and, just before he turns 18, DJ's syndrome has a name:
"About two months ago, we got the call – bingo, we had a diagnosis. So, he has been diagnosed with Pitt Hopkins syndrome, which is rare enough, but there are people in Ireland with it. But the strain of it he has, he's only the third in the world to be medically recorded with it."
Pitt Hopkins has a lot of variation in its symptoms, from decreased muscle tone to poor coordination and developmental delays. Most affected children have moderate to severe intellectual disability and DJ falls into that camp.
At least, Tina says, since the diagnosis, doctors have been taking the family's concerns seriously, which she feels they weren't before. DJ is a happy and outgoing young man, but he needs full-time care:
"He'd be able to do a lot, but he wouldn't be able to dress himself, or go to the bathroom, anything like that."
So, DJ spent most of his life with his parents in close proximity until circumstances changed and Tina had no choice but to look for respite for him:
"We didn't avail of respite for a long time until, could have been maybe seven years ago, I had a bad accident and we had no choice only to put him into respite then, which was the best thing we actually ever did because it was brilliant for him and for us."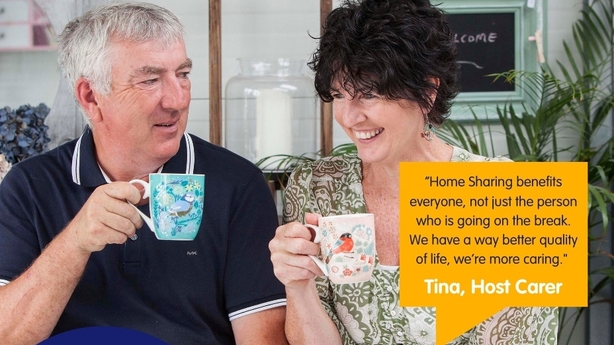 For Tina and her husband, the notion of having even a night or two alone together seemed like an unattainable goal before the accident. After that went so well, it became a much more realistic prospect:
"One night I would say is great, we'll never knock one night, but two nights feels like a holiday."
Tina, DJ and the family got so much out of respite that they decided to volunteer as Host Carers as part of Cork's Cope Foundation Home Sharers initiative:
"Home Sharing is where we open our home to people that attend Cope and we support those people then that are being supported by Cope Foundation."
The Cope Foundation states that its mission is "Supporting people with an intellectual disability and/or autism to live a life of their choosing, connected and participating in their communities." Tina elaborated:
"They're a Cork-based charity. At the moment they're one of the largest disability organisations in Ireland and they support currently just over 2,800 people with intellectual disability and autism."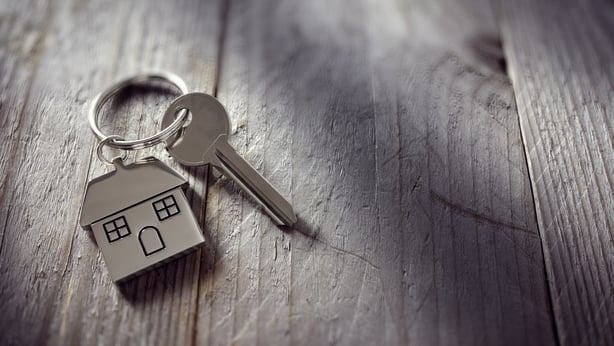 With five sons of her own, what sort of people come to stay in Tina's house as part of the Home Sharing programme? All types, it turns out:
"They range from an eight-year-old boy to a 30-year-old man and everyone in between. So, we have men, women, children of all ages."
Ryan can't get over the fact that Tina has a family of five boys and is happy to have more people coming and staying at the house, but it seems as far as she's concerned, the more the merrier:
"I suppose we always had a busy house. I loved having a busy house. I loved the in-out, the going and our eldest son is now living and working in London, so his room was spare, so it kind of made sense, well, why have a spare room in the house?"
Why have a spare room indeed? it definitely seems like a case of a good time being had by all, because the people who come to the Dunleavys' house for respite have been coming back regularly for quite a while now:
"So, we have seven rotating. So, we have the same seven guests all the time. So, where they start off being a guest, but like, after two years having the same guests constantly, they're now, we could honestly say, an extension to our family."
Just like the cousins visiting, as Ryan puts it. And how does DJ feel about these frequent visitors to the house? He's pretty ok with it, as you might expect:
"So it just means having a buddy for him, so he's having the best life ever, sure, he's all these new live-in buddies that are on the same wavelength as him, so it's just, it's a no-brainer for us."
Tina Dunleavy: salt of the earth.
You can hear Ryan's full conversation with Tina above. Details of the Cope Foundation's Home Sharing initiative can be found here.