Randy used to consider himself a fisherman but after his day out on the River Moy, he clearly has a lot to learn. Watch back his latest episode of adventures above.
In this week's episode, Canadian chef Randy Lewis is joined by friendly and very patient ghillie, Philip from the Inland Fisheries Ireland.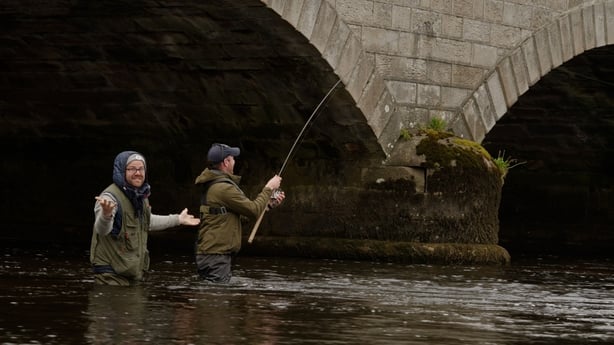 "Getting a chance to fish in the River Moy was really something else; putting on waders for the very first time and finding myself standing in the river waist-high in water I embarked on my first salmon fishing lesson. It really was an experience that I'll cherish for a long time... and definitely, and more importantly I learned some tricks and tips throughout the day," says Randy.
Topped off with a visit to Kilcullen Seaweed Baths in Enniscrone, he leaves lovely Mayo behind.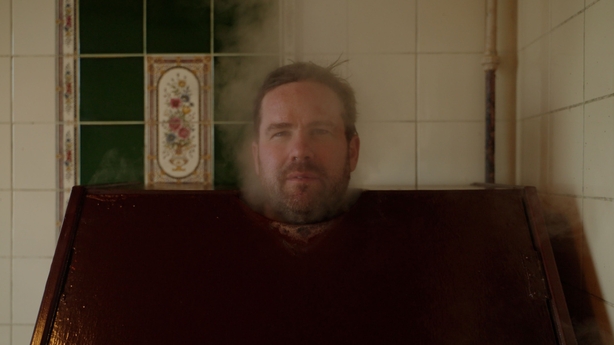 Heading for some relaxation after a day fishing, Randy arrives at the century-old seaweeds baths of Enniscrone which are literally steeped in history.
A completely natural and therapeutic experience, the chef warms up with a steam in an unconventional wooden cabinet. With just his head popping out above the contraption, his body was gently steamed and finished off with a sea water and seaweed bath... another perfect end to another day on his West Coast Adventure.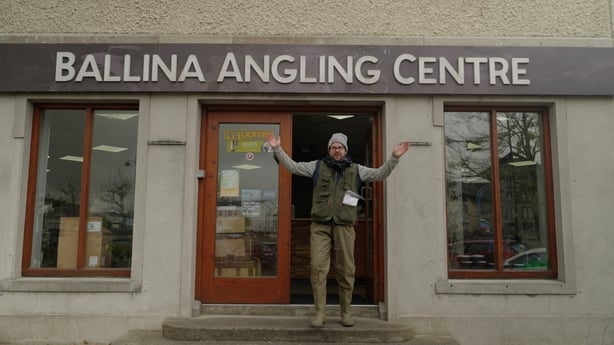 Stay tuned for more from Sligo coming up in next week's episode with a stop at Mullaghmore and a delicious recipe from Eithna's by the sea.