Kate Tym, co-founder of the Coffin Club, and Mary Cuniffe, Funeral Director with Massey Bros, joined Claire Byrne on RTÉ Radio 1 to discuss the intricacies of planning your own funeral. Listen back above.
Death may not be the easiest topic to discuss, but seeing as we plan just about every other part of our lives these days, whether it be with Google Docs or family calendars, it makes sense that more and more of us are starting to think ahead.
While Irish funerals have traditionally been straight forward (a wake, a mass, a burial and 10,000 cups of tea), these days, we have all kinds of options ranging from water cremation to wicker coffins.
In order to ensure we get the send off our hearts desire, and to save our loved ones the stress of planning and paying for it, it makes sense to get organised.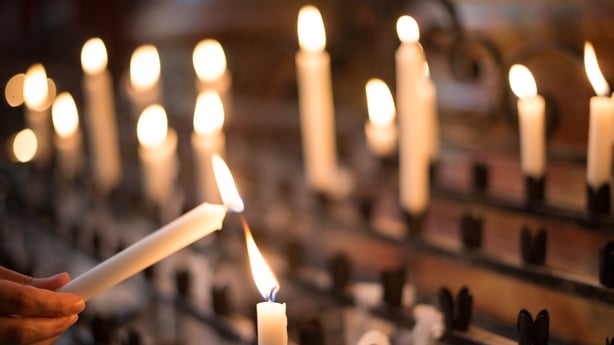 Kate Tym joined Claire to discuss the origins of the Coffin Club, which she co-founded over in the UK:
"It's an educational platform that basically is to inform people of all the choices they have for their end of life celebration / funeral / perfect send-off / final farewell."
As well as welcoming those with terminal illness and the elderly, Kate says the Coffin Club has become a helpful resource for those who have recently planned funerals for others and want to take ownership of their own plans.
Mary Cuniffe, Funeral Director with Massey Bros, says she has been "championing" pre-arrangements for over 20 years as she has seen so many families struggle to make such big decisions for their loved ones, especially if they never had the chance to discuss their final plans.
"If people had put some plan in place or wrote something down it would make things an awful lot easier for families," says Mary.
"It doesn't take much, the big decision is around burial or cremation, and maybe some choices of music or the venue. Maybe they don't want a traditional funeral, maybe they don't want a religious funeral, maybe they just want a civil service or a simple service. It's just to make somebody aware within the family that this is so important."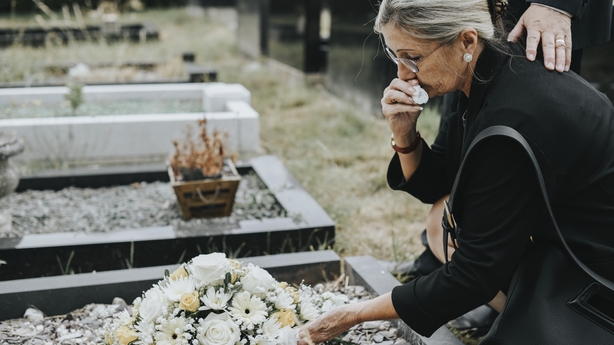 Inviting Radio 1 listeners to join the conversation, one person text in to say that her funeral will be "invitation only".
And although the deceased will have no knowledge of their final farewell, the experts agree that friends and family can find a lot of peace or "retrospective remorse" depending on whether they believe their loved ones' wishes were followed.
"If something doesn't go right for that person, in the funeral setting, that's what they'll remember," explains Kate. "They won't remember the things that went well, they will remember 'I didn't go and say goodbye properly'."
As well as the intricacies of the ceremony, Mary explains that paying for your funeral ahead of time can be a clever idea if you're concerned about leaving family members with financial burden.
"People at a certain stage in life have children with large mortgages and maybe kids in college or whatever, so they're in a position now where they can put a bit of bob by or start paying into a plan. Pre-payment is as old as the hills, I mean people always gave a few bob to the funeral director or the undertaker to put by and have there for when they funeral happened, but it's more structured now."
As co-founder of the Coffin Club, it only makes sense that Kate knows a thing or two about the vessels themselves, including a DIY flat-pack option.
"There's lots of reasons you might not need a coffin, but if you've decided you do want one, you can come and decorate one of our flat pack coffins, which then, at a point of need, can be put together with an Allen key, but in the meantime you can keep them stored under the sofa, under the bed, wherever you like."
To hear more about coffin options and pre-arranged funeral plans, listen back to The Claire Byrne Show on RTÉ Radio 1 above.
If you have been affected by issues raised in this story, please visit: www.rte.ie/helplines.