It's no secret that period properties can have an irresistible allure, but beyond the charm of cornicing and ceiling roses, the often small and unconventional spaces within can prove difficult to style.
And given that even the most modern homes can contain a corner or two that present design challenges, leading interior design house Neptune has compiled a guide on how to make the most of every spare inch of a home.
Starting from the entrance, if your stairs are in the hallway, it might surprise you to learn that closing off the underneath is not always advisable.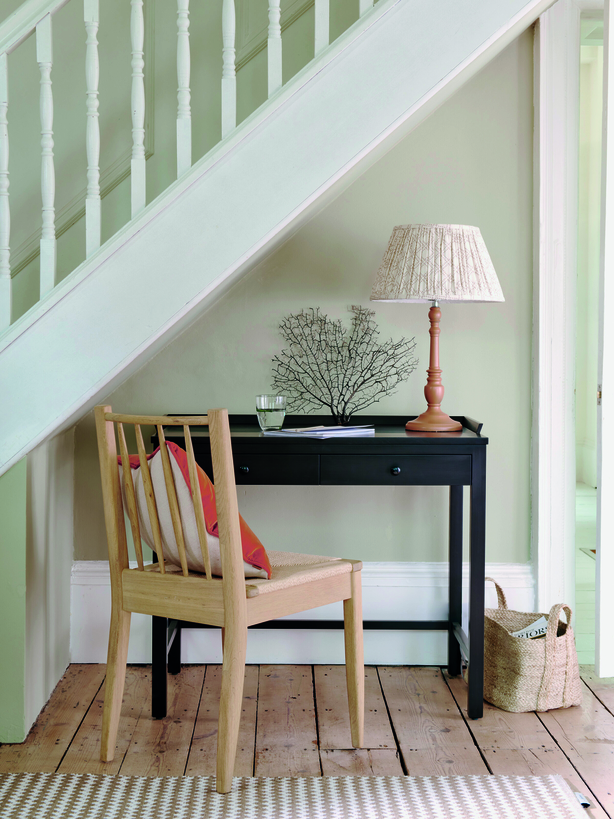 Doing so may create more storage, but by enclosing the space you risk creating a dark and narrow corridor. Instead, open the area up and give it purpose: a desk often works perfectly under the stairs, teamed with a small footstool that can be stowed away to keep your walkway clear.
Alternatively, if your stairs are near the kitchen, an under-stairs larder for non-perishable items or even a spill-over area for your appliances will work wonders.
A home with alcoves in unusual settings can prove a challenge, but Neptune advises embracing the inherent character in your home.
While the best solution here may be built-in cabinets, if you have a smaller room, this can take up valuable floor space.
Slim, freestanding furniture, such as a drinks cabinet or tall sideboard, can be employed in these tighter areas and will create the appearance of more space.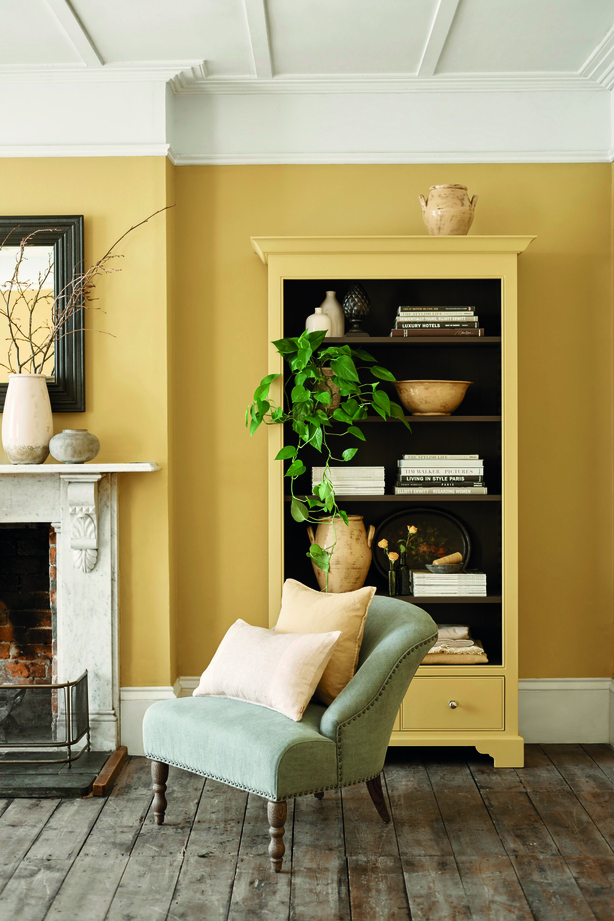 Additionally, hanging a mirror as opposed to artwork in an alcove will bounce light around and further enhance the illusion of space.
If storage is the name of your game, however, build your cabinets as tall as you can and paint them the same shade as your walls: they will look as if they have always been part of the room.
In many Georgian, Victorian and Edwardian houses, ground-floor ceiling height can be very generous: a modular storage piece, like Neptune's Chawton collection, can capitalise on the extra vertical wall space.
On the other hand, high ceilings can make a room feel a little too open.
To create the illusion of a lower ceiling, add a picture rail — paint everything below the rail in a darker colour, and everything above, lighter.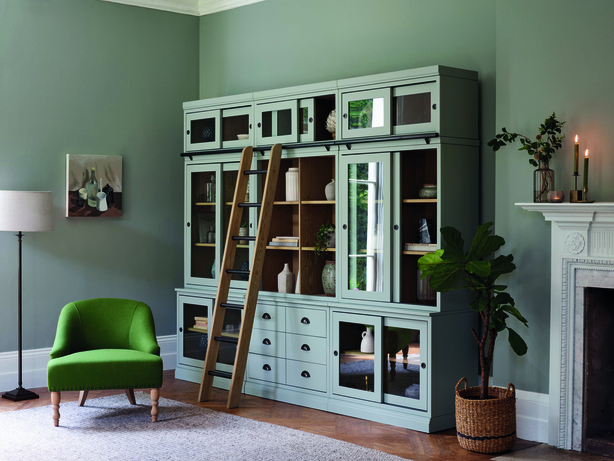 Finally, consider folding the space over your doorways into your design plans.
This is the ideal place for display shelving – particularly in hallways and narrower passages, as the eye is drawn upwards, accentuating the ceiling height rather than limited wall width.
While it can be tricky to get just right, it can be rewarding to keep working to incorporate the little things that make your home unique: keep at it and you will have a space that shines under its own merit.