Just as she settled into a new life and career in New York, Tyrone-born actress Zara Devlin's trajectory was stopped by Covid. Now, she is starring in one of the greatest Irish plays at the national theatre. Definitely a silver lining, she tells Andrea Byrne.
The dream city, the dream role; all taken away overnight. Young Irish actress Zara Devlin was living in New York and about to embark on the starring role in Sing Street on Broadway when Covid hit, shutting down an entire industry and forcing her home to her native Tyrone.
"At the time, I really felt like I lost something. I was so heartbroken. It honestly was like a nightmare. It almost felt like it didn't happen;, people from Tyrone don't get lead roles on Broadway."
Zara, who is also a writer and poet, penned an article about the months following this disappointment ("I just walked about in my pyjamas chatting to cows and writing poetry. I fancied myself like Cathy from Wuthering Heights") and looking for work as a barista, despite not having an ounce of experience ("One minute you're living your best life on Broadway, looking up at all the huge skyscrapers, eating a fresh hot bagel, the next you're walking down Talbot Street with a soaking wet CV, looking for a coffee shop job while eating a meal deal from Tesco. The contrast couldn't be greater").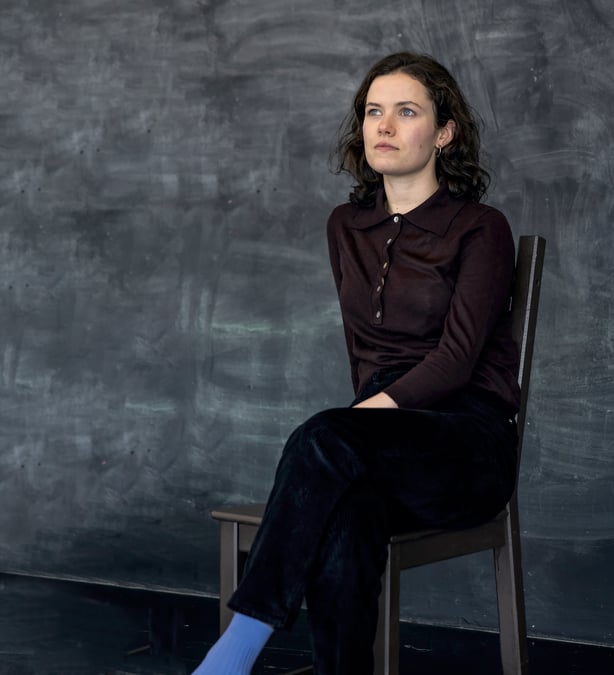 Two years on, and now with a bulging work schedule, how does Zara reflect on the disappointment? Did it make her more resilient? "Absolutely. Now when I look back, I'm so grateful that I got to spend a good long time there. I fell in love with New York. It's a good story too. That is the way you have to look at it. It makes you grow as a person. It made me see, as well, what is truly important."
It helped that a little further into lockdown, Zara got a part in the second series of Prime Video's Modern Love, alongside Minnie Driver. But as much as Zara enjoys film and TV, I get the impression that theatre is where her heart lies. Still in her mid-20s, Zara, a Lir Academy graduate, is already an accomplished stage performer. She was nominated in the Irish Times theatre awards for a best supporting actress award in the Abbey Theatre's acclaimed production, On Raftery's Hill by Marina Carr.
Currently, you'll find her back at the Abbey, wowing audiences as Maire in Brian Friel's masterpiece Translations, a role the Irish Independent described her as being 'exceptional' in.
"It is set in a small community in Donegal, called Ballybeg, and you have a community just living their everyday lives, in their own cocoon, not knowing anything else, and then all of a sudden, soldiers come to change the Irish placenames into English. Their whole world is disrupted by these soldiers," Zara explains, when we meet over Zoom, in between rehearsals.
"I play Maire, who is in her early 20s. She is engaged to be married to someone she has known all her life, but she just knows there is something else out there. She wants to get out of there, she wants to go to America, she wants to learn how to speak English, but everyone just speaks Irish or Greek or Latin. She is forward-thinking, so when the soldiers come, she falls in love with one of them. He doesn't speak Irish and she doesn't speak English, and it's a beautiful love scene. Things happen, but I'm not going to tell you, you just have to come and see the show," she laughs.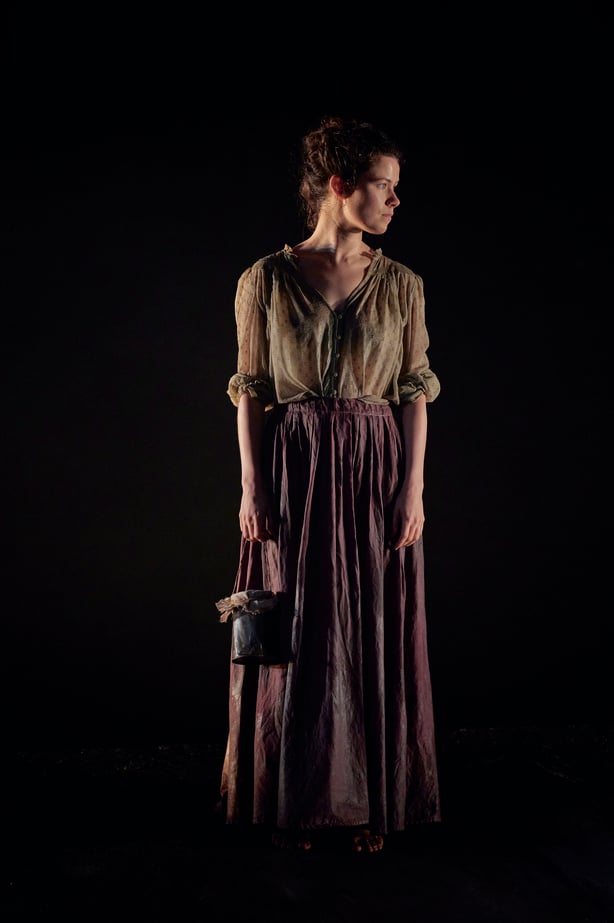 As well as acting and writing, Zara is a gifted musician, playing both the piano and guitar. Her father Michael is a well-known singer with rock bands, and also wrote a musical drama about Bruce Springsteen. "I love playing music. It's a big part of my life and when I go home, my Dad and I would get the guitars out and play together."
In terms of career ambitions, finishing what she started by starring in a lead role on Broadway is firmly on her list. "I would love to go back to New York. I think about it every day. I remember stepping out of the taxi and I just felt like I was at home. When I was living in New York, I had my own apartment. I even had clutter; I was that settled. I had bought a keyboard, and then to have to leave so abruptly."
For her appearance in Translations, Zara is delighted to be reunited with one of her favourite directors, the Abbey's artistic director Caitríona McLaughlin. "I love working with Caitriona. I worked with her in my first professional play, and have been dying to work with her again, and then playing Maire is honestly one of my top roles. Also, as an actor, to get to work until September is amazing. I am dreading the day it closes because it's been so lovely."
Translations runs at the Abbey until August 13, abbeytheatre.ie