Can displaying calorie counts on menus tackle obesity levels in Ireland? Journalist Sarah Gill investigates.
Since 2015, the Irish government has been floating the idea of a mandatory inclusion of calorie counts on restaurant menus with the intent of tackling the growing obesity epidemic here in Ireland.
When a voluntary opt-in calorie labeling scheme was introduced back in 2012, uptake was notably poor, and it was asserted that a commitment to legislating for it would be the only way to assure compliance.
Though the idea was shelved during the height of the Covid-19 pandemic, it is part of the national Obesity Policy and Action Plan 2016-2025, and is currently back on the table for consideration.
Speaking on Today with Claire Byrne this past May, the HSE's National Clinical Lead for Obesity, Professor Donal O'Shea said that these measures have been sought over the past 12 years, and that without legislation, "the right kind of calorie posting" will be impossible to achieve.
We need your consent to load this rte-player contentWe use rte-player to manage extra content that can set cookies on your device and collect data about your activity. Please review their details and accept them to load the content.Manage Preferences
Listen: Adrian Cummins, Chief Executive of the Restaurants Association of Ireland, Professor Dónal O'Shea, HSE National Clinical Lead for Obesity.
Pinpointing that if calories were to be introduced, they would be located directly after the price so that they will be "the final thing you see when you're purchasing." Professor O'Shea also presented information that suggests that 30% of people pay attention to information on calories posted to menus, and choose a less-calorie dense option as a direct result.
"We need to say we have an obesity epidemic that is crippling our health service and that is one simple thing that works," Professor O'Shea concluded.
According to the HSE, the need to act on growing levels of obesity in Ireland has been exacerbated by the Covid-19 pandemic, which has had a huge impact on weight-related behaviours in children, young people, and adults.
"Obesity is one of the biggest public health challenges in Ireland today, affecting many thousands of people, yet those living with obesity lack support and face stigma at work, home and in the health system."
We need your consent to load this rte-player contentWe use rte-player to manage extra content that can set cookies on your device and collect data about your activity. Please review their details and accept them to load the content.Manage Preferences
Listen: Dr Grace O'Malley, Clinical Lead, W82GO Child and Adolescent Weight Management Service, at Temple Street Children's Hospital, reveals service has been 'overwhelmed' since pandemic.
According to a report from the World Health Organisation, Ireland ranks ninth out of 53 European countries for obesity in adults, and 11th for overweight and obesity. Studies have found that one-quarter of Irish adults are obese, 61 per cent are overweight or obese, and 34 per cent of five to nine year-olds are overweight or obese.
However, at the end of the day, how effective can a calorie count on restaurant menus be at tackling this 'growing obesity epidemic'?
Introduced in cafés, restaurants and takeaways in the UK with more than 250 employees in April, these eateries must display calorie information on any non-prepacked food and soft drinks in a bid to help customers make more informed, healthier choices when eating out or ordering in.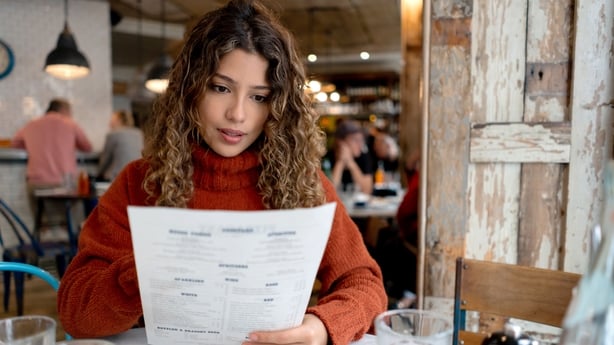 In place for just over two months, it's impossible to tell if this has had a direct effect on obesity levels, but has certainly been the source of much criticism for the disproportionate emphasis it puts on calorie counting as a means to a healthy, balanced diet.
In America, calorie labelling has been mandated on menus of large restaurant chains since 2018, and yet the US population's obesity levels are only increasing.
Since initial plans were first floated, the public was quick to air their grievances. From chefs and restaurateurs to dieticians and intuitive eating specialists, we heard from members of the public on the potentially negative impacts this decision could have across the board.
Sinéad Crowe of Intuitive Eating Ireland tells us that there is "currently no evidence to conclude that calories listed on menus will result in people losing weight. The claim that having this information will encourage people to make 'healthier' options is not accurate. People might feel forced into ordering the lower calorie option at the restaurant but if they are left unsatisfied, there will very likely be compensatory eating. It may actually result in many eating more food overall.
"Calorie counts do not provide us with information of how nutrient dense a meal is, but unfortunately many understand 'low calorie' as 'healthier' options; this is not necessarily the case. Focusing on numbers keeps us distracted with external information, which disconnects us from our internal cues; this often means we're not attuned to our body's needs."
Sinéad points to some stark statistics to emphasise her point: "We currently have a rise in eating disorder [ED] presentations, up 32% in 2021. Nearly 200,000 people in Ireland will experience an eating disorder at some point in their lives. Having calorie counts listed on menus could potentially be very triggering for an individual in recovery, and also for anyone with a disordered relationship with food that could evolve into a full blown ED."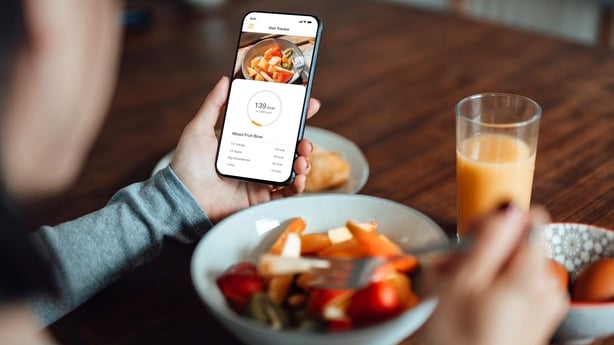 Registered dietician Ali Cunningham understands the rationale of this proposal in helping to guide people towards healthier food choices, and thus improve the nation's health as a whole, but points out that this is not a positive step for everyone.
"Research from the US shows that people chose lower calorie options or opted for smaller portion sizes when calories were included on the menu," Ali tells us. "We know that large portion sizes are contributing to obesity, and asking restaurants to post the calorie content of their menus could encourage them to look at factors such as portion size, as well as ingredients and cooking methods."
However, this dietician is keenly aware of the drawbacks to this measure. "In recent years, there has been a major surge in EDs. In 2020, referrals to children and adolescent eating disorder services doubled in the UK. Here in Ireland, we have seen increases in hospital admissions of patients with EDs.
"From my clinical experience, counting calories can make people become obsessive and lead to a poor relationship with food. Including calories on menus can be extremely triggering for people who have existing EDs or those who are perhaps more susceptible to them," Ali says. "Eating disorders have the highest mortality rate of any mental health illness so this side of the argument cannot be ignored."
Enjoying a meal out on the town is a form of social pleasure, and Ali expresses her concern that what was once thought of as a treat could potentially become a source of shame or self-restriction.
"Food is more than just calories … it's an important social aspect of our lives. Perhaps an alternative is that the calorie content, or even better, the full nutritional profile of meals should be available if requested, but not forced upon every diner trying to enjoy their night out."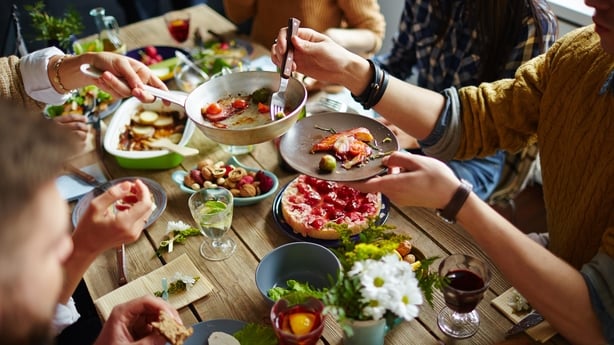 While having the option of full nutritional information would doubtlessly be beneficial, Aoife Barker — former head chef of L'Gueuleton — is adamant that improved food education at primary level is paramount.
"I am totally against this idea as both a chef and as someone studying food education for children," Aoife says. "Educating children on food will create individuals capable of making informed decisions on food choices without the unnecessary burden of calorie counting."
"Obesity is not a result of restaurant dining, it is a result of a lack of food education and a lack of basic cookery skills. Finland halved their childhood obesity rates in the years following an uptake in compulsory food education for all children. Ireland could do the same! We need to change the script on food education in Ireland and move away from dieting and calorie counting, and educate people to enable them with the skills to make better choices."
Echoing Ali's comments on the importance of unrestricted enjoyment of dining, Aoife notes that "we are witnesses to the destruction caused by calorie counting and attaching shame and guilt to eating. Dining out should be an enjoyable, positive experience, not one burdened with the guilt associated with counting calories."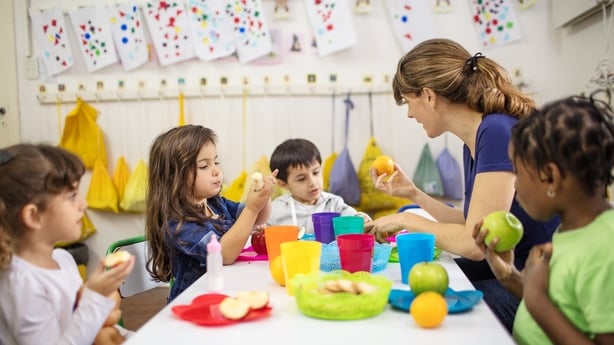 Adding yet another financial burden to an already suffering industry, Aoife says that this proposed measure is impractical, and could never provide a truly accurate depiction of calorie content. "We need to educate people to understand food and have a healthy positive relationship with it through positive experiences," she concludes.
"We will be doing a great disservice to our future generations if we enforce calorie counting on them, the time and money should be invested into educating our children on food instead so that calorie counting will not be necessary."
While calorie information on restaurant menus may be beneficial for those actively seeking to lose, gain, or maintain their body weight, this proposed mandatory implementation raises real concerns for those struggling with disordered eating, food guilt, and self-restriction.
In order to get a balanced picture of what it is we're putting into our bodies, and make informed choices accordingly, an all-encompassing understanding of saturated fats, protein density, vitamin and mineral content is required.
Whether it's the option of having a separate menu, or QR code with greater levels of nutritional information, it seems as though an improved understanding of food education from an early age is one surefire way to tackle obesity head on.
If you have been affected by issues raised in this story, please visit: www.rte.ie/helplines.
---
The views expressed here are those of the author and do not represent or reflect the views of RTÉ.