Tracy Clifford has been entertaining radio listeners for over 20 years. The 2FM DJ welcomes us into her Dublin home and talks to Janice Butler about postponing her wedding during lockdown, why news was her first love and her views on ageing in a pop music industry.
We took our beautiful images of Tracy Clifford in her new home in Dublin, which she bought during lockdown with her fiancée Mark, but when it came to sitting down for a chat with the DJ and radio host, I met her in her home from home, the 2FM studios where she can be found daily from 12-3pm.
Bright and early on a Monday morning, she's the epitome of cool, in brightly coloured Nike runners, skinny jeans and a blazer. She tells me she was DJing at a wedding the night before and suffice to say she wasn't in bed early – if she's tired, she's not showing it.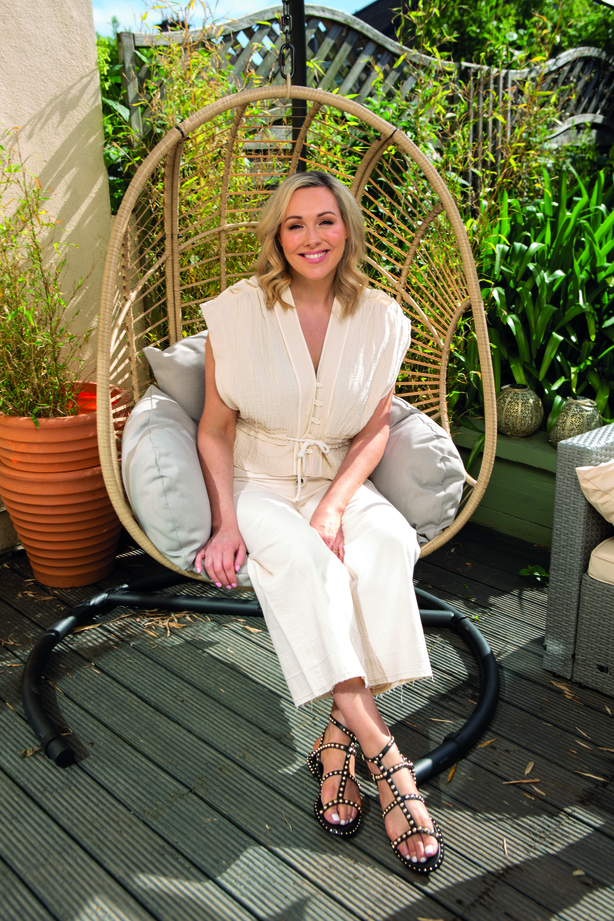 The last two years have been filled with ups and downs for the Dublin native: her wedding was scheduled for May 2020 and of course had to be cancelled due to Covid restrictions. The couple have yet to set a new date. Instead they focused their attention on buying their new home, which they did towards the end of 2020.
"We love it and there wasn't too much we had to do to it apart from paint jobs and decorating and we did the garden, but I really enjoyed all that. I didn't realise I was such a Susie homemaker," she laughs. The minute they moved in, Tracy got her longed for dog, Harley. "The first thing we did when we got the house was get her. She owns the house now, we're just lodgers; We are desperate parents, she is absolutely spoilt," she laughs.
Tracy is relaxed about re-organising the wedding date, describing herself as someone who doesn't like to feel too stressed; "whenever there's a challenging situation in my life, I pivot, I'm good at that.
"When it was cancelled that May, I thought, OK, we'll push it out to July, then we pushed it out again and then ultimately, we just kicked it down the road. We had planned for 2021 but then that year the numbers went through the roof and I knew it wasn't going to happen that year either, so it was a complete relief to just cancel it altogether, for now. We feel married anyway."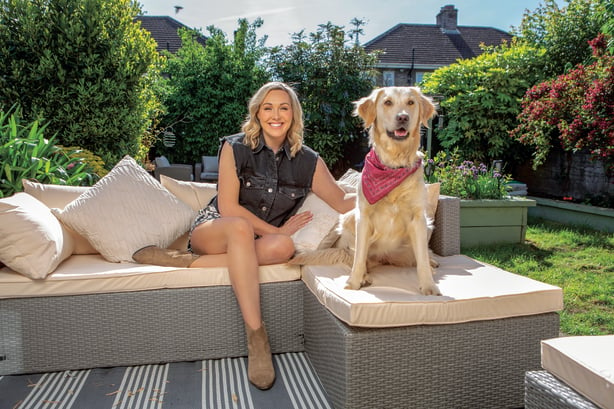 She's been with Mark, who works in IT, for five years. When she met him in a bar in Dublin city, she wasn't looking for a serious relationship, after a previous break-up. He worked in Los Angeles at the time, so the pair spent the start of the relationship more as friend, talking and texting long distance. How did she know he was ultimately 'the one'?
"I knew pretty fast. He's so lovely and kind. We met the old-school way, in a bar. He was living in the States at the time, so we just got chatting. I wasn't interested in a relationship at the time, I was having a nice time by myself. But we became friends first, chatting on Facetime but then he came home a few times and we met for dates and eventually he came home for good. I was very casual, lovely and slow, which is exactly what I needed," she recalls.
We need your consent to load this Instagram contentWe use Instagram to manage extra content that can set cookies on your device and collect data about your activity. Please review their details and accept them to load the content.Manage Preferences
While Tracy is best-known now for blasting-out pop music, meeting the biggest names in the business and appearing at festivals, news and current affairs were her first loves.
"I kind of went around the houses. I was at Maynooth for a while studying geography and history and then I went to Ballyfermot College because I knew I wanted to be a journalist and work on radio; I always wanted to be Anne Doyle. The news was always on at home and I was that kid that knew what was going on in the world."
From college she got a job with East Coast FM, where her love of news and current affairs was further developed. "My first job was working in the newsroom and on a current affairs show. That's where I learned everything. Then I got the job as head of news in Spin FM in 2005."
So how did the transition to music radio come about? "I was in the newsroom for a long time and around 2009, the crash happened and the news was constantly bad; people leaving the country, people out of work, losing their houses and it really got in on me. My boss at the time spotted it and got me to try out for a breakfast show. I was hesitant but did it and enjoyed it way more than I thought I would. I always thought I'd go back to news but I don't know now, I'm on a different path."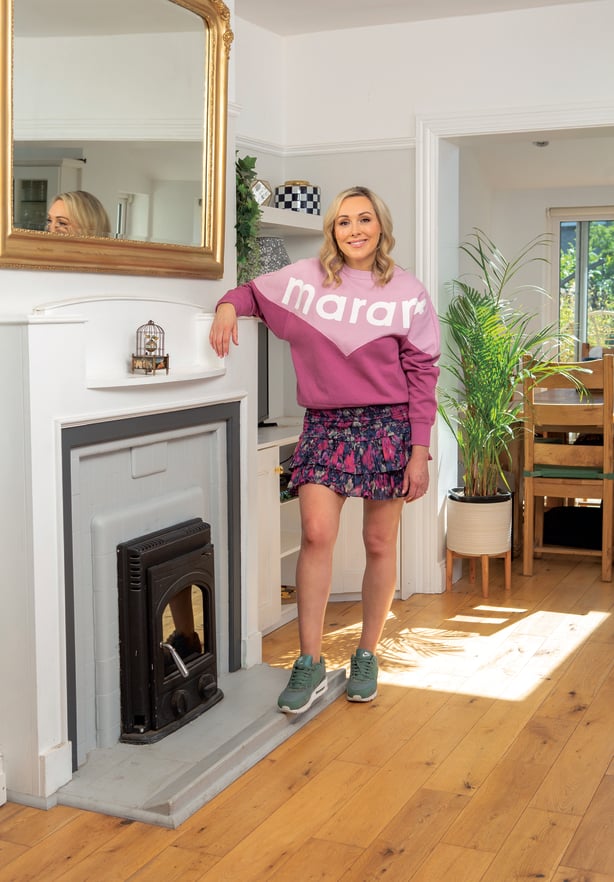 She's very content where she is at the moment in her career; now seven years in 2FM after being head-hunter by the national radio station.; "I feel very fortunate to be able to do something that I love every single day and to have ridden the wave of a pandemic and still be here. I feel really fortunate to be doing this after 20 years."
Working on a show targeted at a younger audience, she admits she worries sometimes how she will relate to her listeners as she enters her 40s. She has said in the past that working in radio "isn't a job for life" – what did she mean by that?
"When I say radio's not a job for life I do mean that it can be your job for life, but maybe not in the same radio station. I think you should probably go where your interests change or as you change. We can't all stay the same in any industry. I'm a different broadcaster to what I was 15 years ago or seven years ago when I was a co-presenter on Spin. I think the station probably isn't for life unless you're one of the greats and that's totally fair.
"For me here in 2FM, I think you need to have a love of music but the question is musical tastes are going to change and will I want to be playing music that I'm not enjoying in ten years' time? Then you'd have to make a choice."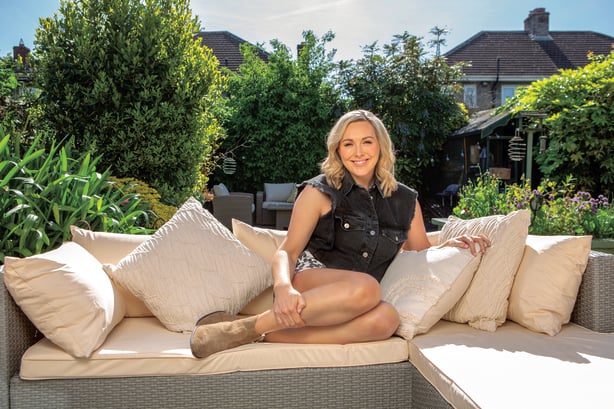 Tracy admits to having a ten-year plan and to being the type of person who always has a career plan, but she's not willing to share it.
"I never tell anyone what my plans are," she responds. "I've always kept quiet about what my plans are but I've always achieved them," she adds. " I always have a plan, working in national radio was always in my sights and I still pinch myself that I'm here. But I'm a very different person professionally to how I was seven years ago when I joined 2FM.
"One thing you realise is that everyone is faking it in every industry and everyone has that imposter syndrome."
"Whatever I do, it will always involve music and I do think I'm a natural manager. I do think in the end, whenever the end is of broadcasting for me, that I'd be a talent nurturer and I think people I work with would say that too. I love helping people. I love to see people succeed, especially women."
She tries not to pay much attention to the regular audience figure reports when they come in, saying; "It doesn't define who I am if I get thousands more listeners, I'm still going to be a perfectionist on air. I've never celebrated my big wins on social media because then you have to acknowledge everything else. I prefer to just keep my head down, the same as how I am with my dreams and ambitions."
We need your consent to load this Instagram contentWe use Instagram to manage extra content that can set cookies on your device and collect data about your activity. Please review their details and accept them to load the content.Manage Preferences
When it comes to meeting the stars; the list for Tracy is long, some recent highlights are Stormzy, Lizzo and Dua Lipo. U2 are her all-time favourite band, since she was seven, but she's yet to have a sit down with Bono; a gig that usually goes to her colleague, Dave Fanning; "I think it's time he passes that one onto me," she laughs.
She says the bigger the stars, the easier they are to deal with. "It's always the lesser known people that can be a little rude," but she stops at naming names.
While the day job can be hectic and glamorous – she recently flew to London for an invite-only Harry Styles gig – downtime for Tracy is all about the family. The eldest of three, she loves nothing more than being with her nearest and dearest.
"Coming out of lockdown has been really weird. I've had to ease myself back into life. Weekends for me before lockdown used to be quite hectic and I think that slowed down quite a bit, which is nice," she says.
"Weekends are for friends and family. I have a niece who is a year old now, so I try to see her as much as possible along with my other niece and nephew.
"Family, friends and cleaning the house, that's the reality of life now," she laughs.