As we take news anchor, David McCullagh (and his dog Max) out of the newsroom, he chats to Janice Butler about his 30+ years in the business, his interview with the Russian ambassador going viral and being a Bruce Springsteen superfan.
David McCullagh has been reporting on news and politics for over 30 years. It's safe to say the Dublin native has seen it all, however he describes the last two years as "the craziest" time he's witnessed. In a bid to take him out of his usual high-energy newsroom environment for our cover shoot, we brought him back to nature with a stroll around a local park with his much-loved dog Max, who he laughs has "travelled a lot of the world.
"He's one of the family. We've taken him everywhere with us; he's been to Paris, Amsterdam, Berlin. Back in the day, we used to pack the car up, get the boat to the UK, go through the tunnel and off we'd go across Europe with the dog in tow. He has his pet passport and everything."
A few days after we captured our pictures of David and Max, viewers may have noticed he was absent from his usual co-anchor position on the Six One: News with Catriona Perry, as he caught Covid. When I catch up with him for a chat, he tells me he's not suffering too badly with the virus, "just really, really tired."
We did a little walking and talking with @rtenews @mcculld David McCullagh (and his dog Max) and chatted about taking in the big picture; making headlines and why he always happy to meet his hero, Bruce Springsteen @springsteen #superfan
On sale now. pic.twitter.com/OOhZzAogqM

— RTÉ Guide (@RTE_GUIDE) May 24, 2022
History, current affairs and politics were passions of David's from a young age. Throughout his almost 30-year career with RTÉ, from This Week, to his role as a political correspondent, to Prime Time and now the Six One: News, he's known for his hard-nosed approach to interviews and his razor-sharp knowledge of national and international politics.
"The news was on in the house when I was growing up and newspapers were always around. I remember reading them, so I got interested in current affairs and politics in particular from quite a young age," he recalls. "I knew I wanted to work in journalism and political journalism in particular from when I was a teen and that's where I've ended up."
He was fascinated by the three elections that Charlie Haughey and Garret FitzGerald fought in quick succession in the 1980s, so he did a history and politics degree at UCD before setting himself the challenge of getting a job with one of the national newspapers. Through a bit of luck, he landed a gig with The Irish Press, where he worked until he moved to RTÉ. Did he ever consider a career in politics himself?
"Oh God no," he says in a definite tone. "Actually the more I saw of the life of politicians close-up, I realised it's a hard station and a tough job. People give out about politicians and some of it is deserved and some isn't, but at the same time you can be out of a job through no fault of your own if the tide turns against your particular party. So if you're looking for job security, regular hours and the thanks of your clients – pick another job," he laughs.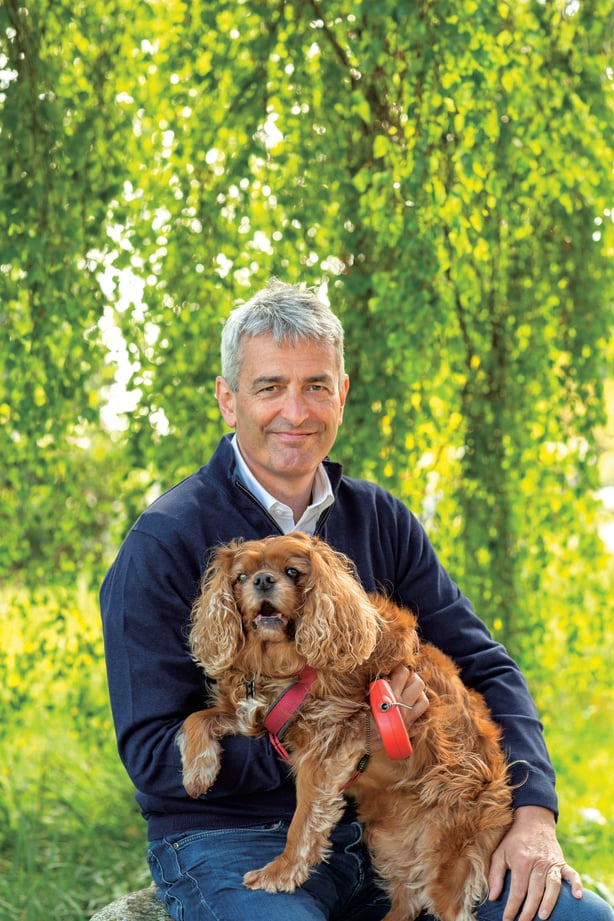 He's been co-anchoring the Six One: News with Catriona Perry almost two years, filling the position after the death of his colleague Keelin Shanley. At that point, he left behind his impressive portfolio on Prime Time.
"I wasn't looking for a move, I was very happy on Prime Time. It will always have a place in my heart, but the Six One is a great gig as well," he says of the new role. "As I said, I wasn't looking for a move but when it was suggested by the powers that be, I was more than happy to take on the job.
"Six One is very different to Prime Time, a different rhythm to it. We definitely haven't been short on news that's for sure. Particularly during Covid and the early stages of the war on Ukraine, you got the feeling that people were paying more attention to the news and tuning into the Six One, so you felt you were doing something useful. The pace of the Six One is like a juggernaut or a rollercoaster going at speed. It has an adrenaline to it. And certainly, with those two big stories, the time really has flown in."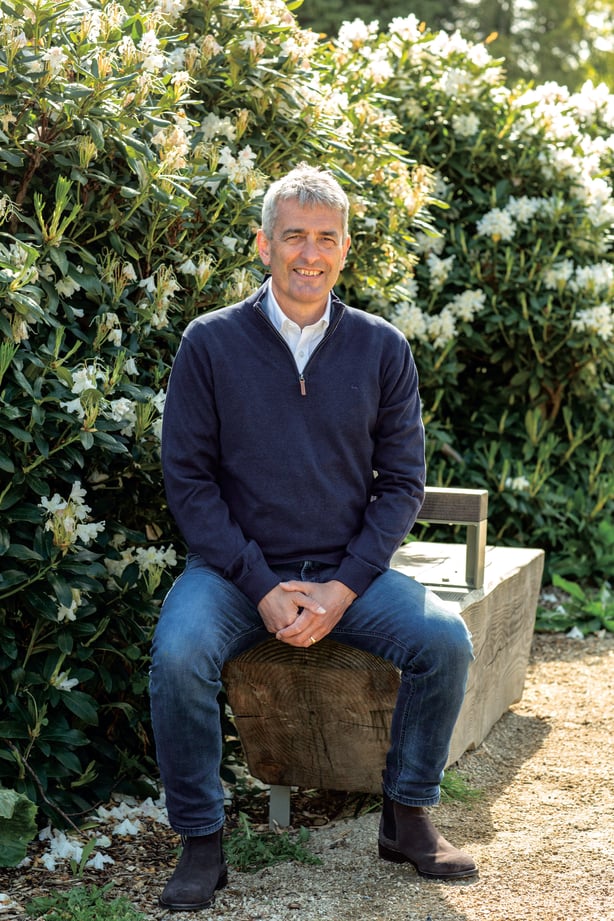 He became worldwide news himself recently when his interview with the Russian ambassador to Ireland went viral on social media and even featured on the hugely popular John Oliver Show in the US. The newsman spoke to Yury Filatov on the second day of the Russian invasion of Ukraine.
He was praised on social media for the interview, which he concluded with the sign off; "Yury Filatov, Ambassador of Russia to Ireland, for the moment at least." When I bring up the interview, I can tell immediately that the level of attention doesn't sit comfortably with him.
"It was a bit odd, actually it was very odd," he responds. "I was only doing what any journalist would do in the circumstances, so I was a bit taken aback by the reaction to it. I suppose it just hit a nerve in a particular moment in time, but it was just the questions I think anyone would have asked and hopefully, it was the questions that the people at home wanted put to him," he adds.
"You never really know why things catch on or don't catch on; you might think you did a cracking interview with someone and there's no reaction whatsoever. I knew having done that interview that it was reasonably strong, but I certainly didn't expect the reaction it got."
RTÉ Six One interview with Russia's Ambassador to Ireland Yuriy Filatov | Live updates on @rtenewspic.twitter.com/O0sDh8mF4j

— RTÉ (@rte) February 25, 2022
He remarks that the emergence of social media has been the biggest change in the way news is delivered since his career began and it's a minefield of false information that needs to be navigated. "Journalism in general has changed because of social media. The downside of it is the constant torrent of material, some of which is reliable and some of it isn't so you have to be judicious in your intake of it," he states.
He's active on Twitter, admitting he's had his fair share of abuse, which he does his best to ignore. "People say things on Twitter that they wouldn't say to your face you just have to roll with the punches and not pay too much attention to it, because if you do, it gets in your head and you'll start questioning yourself. I generally don't reply to abuse, unless it's with the block button," he laughs.
At home, it can be hard for David to escape the world of news, since his wife Anne-Marie also works in the RTÉ news department, as an editor for the children's news programme News2Day. "We're in work all day covering the news so we'll obviously have a discussion on what's going on, but we have other interests as well thankfully," he laughs.
The couple met at the family law courts in Smithfield when they were both budding newspaper reporters: "where all good love stories begin," he laughs. "We were covering a case – she was working for the Tribune at the time and I was with the Irish Press. She came to work in the Press and then we both ended up in RTÉ.
We had just got married and had a mortgage to support and the Press was looking a bit shaky, so jobs came up in RTÉ and we both applied for them and both got them, thankfully," he adds.
The couple have one daughter, Rosie, who is in college and following in her parent's footsteps, studying history and English. She started college the September before the pandemic began and had to switch to virtual learning, but David laughs that "she's making up for it now.
"She's been in the States the last few months doing a semester over there in North Carolina. We went over at Easter to see her and it was lovely. She's finished now so hopefully, she'll be home soon," he adds.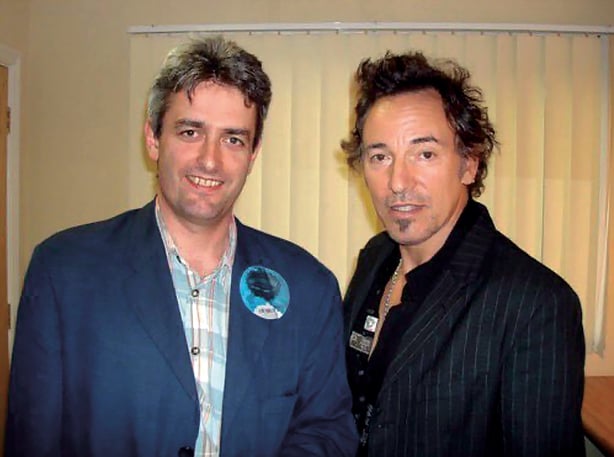 Anyone who does follow David on Twitter will notice that his profile picture is of him and the musician Bruce Springsteen. He's not shy to admit he's been a superfan since first seeing him perform at Slane in 1985 and he's seen the veteran performer 33 times in concert. "That's nothing," he laughs, when I seem shocked at the figure. "A good pal of mine has seen him over 100 times, I'm in the ha'penny place compared to most people."
He got to interview the star twice for RTÉ when he was in Ireland. "It was brilliant. They say never meet your heroes, but that doesn't apply in this case," he recalls. "But he does go on and on a bit, I found it hard to cut the piece for the news package," he laughs.
When he's not working in the newsroom, many people will know David from the books he's written over the years, most noticeably his meticulously researched two-volume biography of Éamon de Valera and more recently, his book for children; The Great Irish Politics Book, which simplifies the complicated topic of politics for a younger audience.
"That book turned out to be more difficult than I expected because you have to explain things in a certain way and tone. I really got to appreciate what my wife does when I wrote this book," he laughs. "I've a few ideas floating around but I've nothing on the go at the moment," he replies, when I ask are there any other books in the works.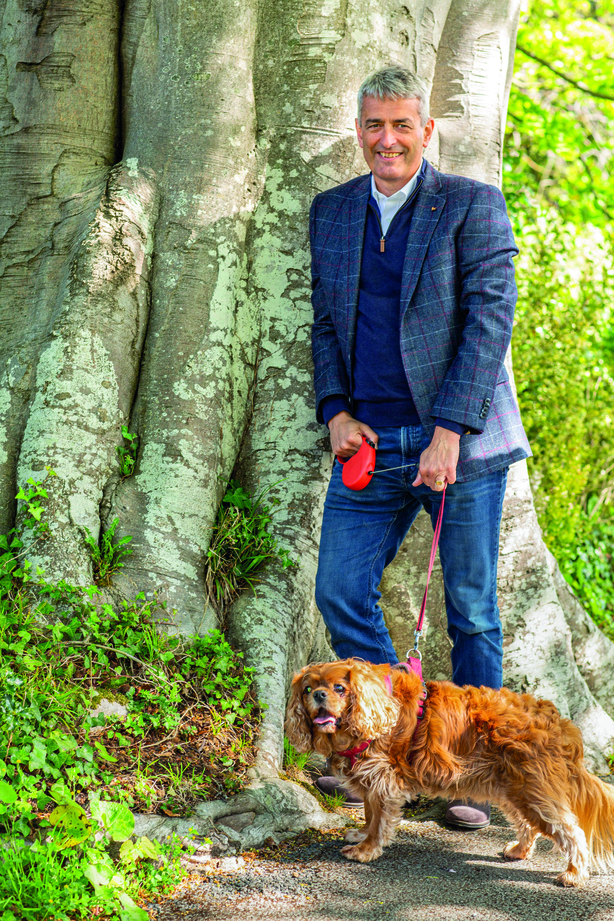 When he reflects on his career to date, he describes reporting on the Omagh bombing in 1998 as the most challenging job he had to do: "It was just so emotional and I think it was because it came after the Good Friday Agreement, after all that hard work from everyone. It was just so stupid, a pointless loss of life, a dreadful thing. It's an example of the pure futility of the mindset of the people that could have done that," he says.
"I was a political correspondent when the financial crash happened and the Fianna Fáil/Green government collapsed and being in Leinster House for that was pretty mad as well," he adds, another stand-out moment in his career.
"But this last few years has been relentless and sometimes you need to take a step back, take a breath and look at everything that's happened."