Dr. Monica Oikeh got the idea for her video about what GPs actually see during a speculum examination after a patient asked what it's like from her point of view.
"It was just like a random question when I first examined the patient, who asked, 'So what did you actually see?'"
Oikeh has gone viral on TikTok with her informative videos on women's health during the pandemic, racking up almost 50,000 followers on the social media platform. She recently hosted the RTÉ Player series Women's Health Lessons, which drew from her videos about looking after your health as a woman.
We need your consent to load this Instagram contentWe use Instagram to manage extra content that can set cookies on your device and collect data about your activity. Please review their details and accept them to load the content.Manage Preferences
From how to safely delay your periods, to how to insert a tampon, Oikeh has found a keenly interested audience on the platform, and is one of a handful of voices openly discussing these every day facts of life.
A GP herself, Oikeh says she started making videos after "having younger patients, patients my age, coming in and being a little bit shy about talking about things like that". "It was kind of a journey for me because I remember growing up, I wouldn't be able to talk about things like this."
Her videos have shifted with the seasons, with Oikeh cautioning viewers against using sunbeds during the summer, and advising people to get the vaccine throughout last year. However, a cursory scroll through her account proves that her most popular videos are all about contraception.
For some women, the effort doesn't seem to be worth the protection against pregnancy, and they can become disillusioned. A 2014 study found that one third of women aged 18-45 were not using any form of modern contraception. Eight years later, Oikeh says she's seen this time and time again.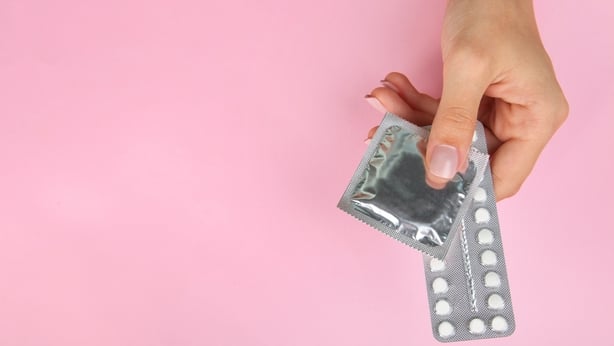 If the pill – which is often presented as the default form of contraception, along with condoms – doesn't suit you, it can be a struggle trialling different forms, which each take a toll on your body. Finding the right contraception for your body can take years of frustration, pain and expense – and it still might not suit your body after a few years.
"Mostly what I see is that maybe people that have tried about one or two things, if it doesn't work they kind of give up on contraception in general. And I am hoping my message out there is to let people know that there's a lot that can be done in terms of contraception. So there has to be something for everyone."
There isn't one perfect form of contraception for every person, and Oikeh says that's to be expected. "It really shouldn't be a one size fits all because they're all different. We all have different symptoms, even though most of us all get period, but our periods are all different."
She says the main concerns she comes across are weight gain, mood changes and compliance – how easy is it for me to take every day and stick to? What happens if I miss it one day? When it comes to methods such as the copper coil IUD, which involves an often painful insertion, they want to know what to expect.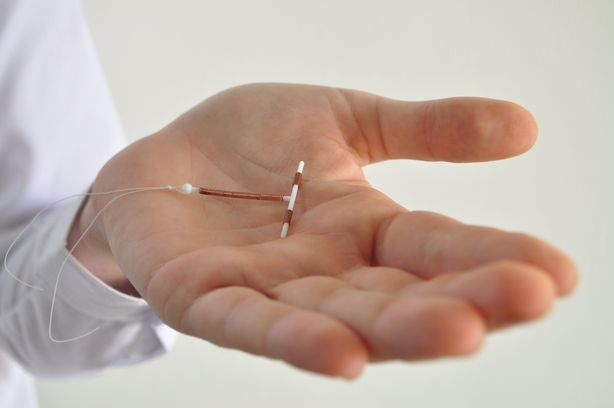 So how do you go about finding the right contraception for you? "I always tell my patients it's a joint decision", Oikeh says. "It depends on your age and your family history and then what they want to achieve."
"Not everyone wants to have a child. Let's say you plan to have a child within the next year. Going on the coil or having a bar doesn't really make sense in terms of value for money and just also the effect of [methods] like that."
She says you should ask, "what have you tried before and your past experience with hormones? Things we personally look at as doctors would be like your blood pressure, family history of blood clots, migraines, smoking history, and age is also a factor as well".
Contraception is still relatively new in Ireland, becoming fully legal in only 1993 after years of heavy restrictions and an outright ban prior to that. After Charles Haughey introduced the Health (Family Planning) Act in February 1979, condoms could only be bought from a pharmacist if you had a prescription from your doctor.
We need your consent to load this Instagram contentWe use Instagram to manage extra content that can set cookies on your device and collect data about your activity. Please review their details and accept them to load the content.Manage Preferences
Oikeh believes "everything is kind of shifting for the better" when it comes to contraception and how we talk about it, and she says she learns a lot from the comments left under her videos. "I kind of have at the back of my mind some things that people might be thinking about or might not talk about", she says.
Crucial to this discussion is transparency and openness from doctor's, she says: "Doctors forget that not everyone went to medical school. Not everyone has a family member that's been through these things. So for some people, this is new."
She's aware that for many people accessing adequate healthcare, especially for women, is still a challenge. "The healthcare system is doing the best that they can but access to gynaecologists is not as quick as we would all want it to be", she says. "Sometimes people have to pay for certain things, and if they don't have the money, they have to wait maybe like six months."
She adds that this shouldn't put people off seeking help, because there are always professionals who are able to work with you on your concerns. "If you have questions, do not ignore your symptoms. Just because you look well on the outside, it doesn't mean you're well on the inside."