It's hard to believe it's been almost two and a half years since we last saw Dermot Bannon pushing for something called pebbledash or a pergola to be added to a family's home, or fitting a glass bathtub, or scrapping about a specific shade of marble countertop.
And honestly, it shows.
Whether a glass bathtub is your thing or not, there's no denying that Room to Improve is part of Irish culture now. Conversations have been lacking a certain zest since the last series dried up, Twitter hasn't been as chaotic and fun in months.
This is why when Dermot Bannon picks up the phone to talk about the new series – the 13th – he's buzzing with "nervous energy" at the thought of the show finally airing again after the longest break the team has ever had.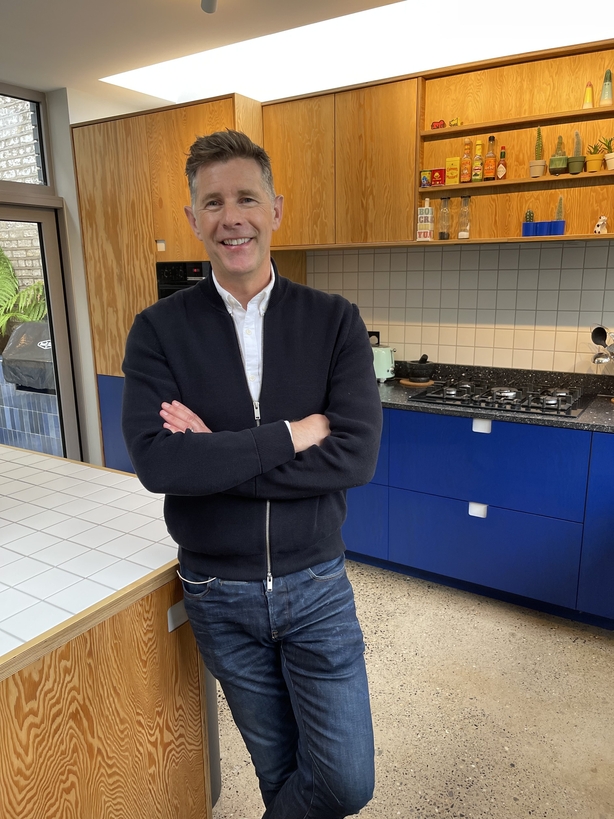 "We were still filming the show and a lot of the time during the last couple of years, it's just that everything stopped and started. So it was very slow", he tells RTÉ Lifestyle. "It was just hard because getting into these houses wasn't as easy because you weren't allowed to bring hammers in and even drawings. And it's very hard to make a TV program over Zoom."
With so many pauses in between – multiple lockdowns, Brexit-related delays, and the usual construction hiccups.
"It's weird. It's a bit surreal", he says. "This has been looming for two years. We never knew when it was going to be finished, when it was going to go out on air, and could go out on air. It partially doesn't actually feel like it's real.
"I'm on Instagram. And I'm thinking, well, I put up aul' photograph to promote the show? And I'm thinking, ah sure it's ages away. Now it's actually this Sunday. It's kind of creeping up on me. It's like doing the Leaving Cert."
Unlike your typical Leaving Cert student, though, Bannon's method of unwinding is distinctly grown-up: "I hate saying this because it sounds very virtuous, but I kind of got into sea swimming and stuff like that during the pandemic, and that actually it keeps me grounded. So throwing yourself into the sea once a week with a group of friends has become my saviour.
The perfect plan. Ticking all the boxes. And even coming in under budget. Sure what could go wrong?

Oh yeah, a global pandemic.#RoomToImprove is back! Sunday at 9.30pm | @RTEOne & @RTEPlayer @DermotBannon pic.twitter.com/dJXtek5blq

— RTÉ One (@RTEOne) February 16, 2022
"The one thing that the pandemic taught me was to take time off", he adds. "I was at home with the kids, they were being home schooled, I was working from home, and you needed to carve out time in the day to take time off or to do something different, just to go for a walk." Podcasts and reading became a big pastime.
Gone are the days of finishing work and falling "on the couch", he says, adding that he's "getting better" at making time for himself. "Taking time out in the evening, not working weekends, trying to just do stuff with the kids at the weekend and be there with them."
Rather than working through stress and pressure to get the job done, Bannon says he's become "rigorous" about taking breaks when he needs, which he "never used to do".
"I was a bit of a workaholic before and I used to kind of lose myself in it and think it was the most important thing, which was in my head at the time. But then you're just going from one crisis to another and you never actually get time to live your life.
"The pandemic kind of brought me back to that and so it's okay to take a bit of time. What are you doing this for if you're not going to allow yourself a little bit of time for you?"
We need your consent to load this Instagram contentWe use Instagram to manage extra content that can set cookies on your device and collect data about your activity. Please review their details and accept them to load the content.Manage Preferences
It's not just Bannon reevaluating things after the pandemic, as he says clients have drastically shifted their focus when it comes to designing a home.
"It's funny how things have changed over the last couple of years", he says. "Things that were really important to people a couple of years ago in their homes – looking Instagram, trying to match an aesthetic that they might have seen in the magazine – that's become less important.
"How their house functions and how it works has become the main driver. The storage room, utility room, the unglamorous things. But they were the stuff that actually makes easy to live in."
In this sense, the latest series of Room to Improve looks guaranteed to shed some light on how we're all living today. The first episode features a family looking to redesign their home around their son, who has autism, with a sensory room at its heart – a new challenge for Bannon.
"I was trying to get my head into the world of autism and living with a child with autism and how to make their life easier", he says. "It's a very different house. Rooms are in different locations than they would be traditionally."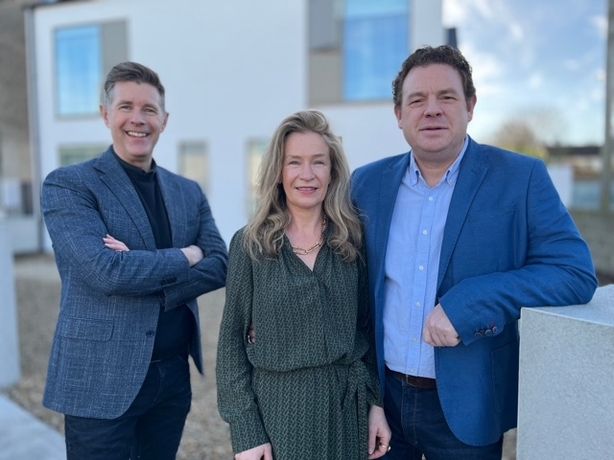 Sustainability remains one of the biggest draws for homeowners, he says, and is passionate about the potential of retrofitting grants. "It's not a series of grants that you get for doing individual listings. It's a holistic one. It's going to get the country to start thinking about what makes the house warmer, how do we make them more sustainable. Houses become less reliant on fossil fuels."
It's unsurprising, then, that Bannon's take on trends hasn't changed: he's not into them.
"I've always been an advocate, and I think people realise, of quality of materials, like spending as much as you can afford on them. I'm not a big advocate for renovating every five years or throwing out loads of stuff."
If you're looking for a motto to redesign your home, be it rented or owned, his advice is: "Don't put anything into your house that isn't either really useful or very beautiful, that you love."
As for him, he's drawing inspiration from "everywhere", he says. "I read podcasts and I get my head stuck into other architects' websites, what's happening around the world. But it's like that's what was great about the pandemic. I finally kind of stepped back a little bit and started to read. I felt like a student all over again. That was really invigorating."
Watch Room to Improve on Sundays at 9.30pm on RTÉ One.