Niamh Delmar is a counselling psychologist and mental health freelance writer. Here, she shares her advice for supporting those bereaved by suicide.
According to the Central Statistics Office, in quarter two of 2021, there was an increase of 192.0% from the same quarter of 2020. 78.1% of these were male. Late registrations are not included in this data.
The fall-out from the pandemic has the potential to affect the vulnerable and increase risk. Not only are those closest to the person severely affected, but the extended family, friends and community are too. Being bereaved by suicide is traumatic and tragic resulting in devastation and heartache.
Suicide grief is a different type of grief, with added layers of trauma, questioning and stigma. It increases the risk of developing depression, post-traumatic stress disorder, feeling suicidal or prolonged complicated grief. Psychological and physical aftershocks take a toll on those grieving.
Receiving the news plunges a person into an excruciating state of shock. It involves Guards arriving at the door, finding a note, finding the body or receiving a phone call. The sudden, unexpected and sometimes violent nature of the death intensifies the trauma.
Psychological shock triggers intense responses such as collapse, vomiting, panic and being in a mental daze. The surge of adrenaline rocks the person to the core and takes a long time to settle. Many report numbing out or feeling like it is all surreal. Emergency services, the coast guard, gardaí and other personnel are also impacted by the discovery, recovery and reporting of such trauma.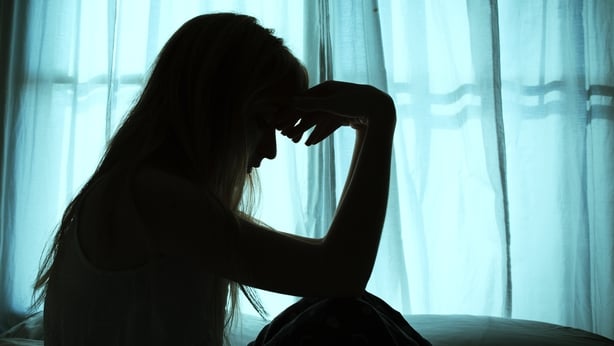 Close family and friends often describe feeling like they failed the person who died of suicide, and are consumed with a relentless replaying of 'why', 'what could I have done' and 'if only'. Some are tormented by the last hours and days of the person's life as they try to make sense of it all. It is too enormous to absorb and there can be endless unanswerable questions with days and nights spent wondering.
Anger can surface towards the loved one for leaving, towards oneself or towards others involved. Family rifts, the filing of complaints, investigations and court cases are an additional stressful part of the process. Media attention may arise, and loved ones are also faced with a coroner's inquest, which may take years. Hearing details about the person and the death is distressing, and sometimes new information may be revealed at this time in a courtroom setting. The inquest is a highly emotive experience.
Grieving can be a very lonely time if there is shame, guilt, stigma and blame. Many people don't know how to support or offer condolences, so the bereaved may feel isolated and retreat not wanting to deal with inappropriate comments, questions or misunderstandings.
Withdrawal from others exacerbates the excruciating pain. Flashbacks, anxiety and other symptoms of PTSD may develop. According to a study by Mary Begley and Ethel Quayle of U.C.C., the bereaved may initially feel a need to control the impact of the death, then attempt to make sense of it, feel socially uneasy and ultimately, after a period of time, rediscover the purposefulness of one's life.
The National Suicide Research Foundation have conducted research into the long term effects and needs of those bereaved by suicide. In 2021, a study was initiated to evaluate suicide bereavement support groups with HUGG (Healing Untold Grief Support Groups).
The contributing factors behind a death by suicide are multifaceted. According to the World Health Organisation, there is a link between suicide and psychiatric disorders, substance abuse, life and financial crises, relationship break-ups, chronic pain and illness. .The strongest risk factor is a previous attempt. As new research emerges among different cohorts, we will learn more. We are sadly seeing more and more evidence of bullying and social media being associated with suicide.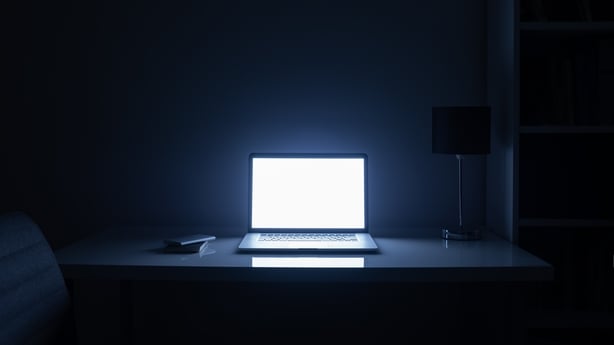 Coping with suicide grief
Every experience is unique, so allow yourself experience your own grief as it unfolds. Labelling the emotions you are feeling may help, and to be aware that the intensity of these will ease. Shock, disbelief, endless questioning, sorrow, guilt, confusion, feeling rejected and so many jumbled states are all part of the process. Go at your own pace. Some people may need space, while others need company. Some days you may be up to activities or interaction, and other days not.
While people may understand you are grieving, they may not be aware how traumatised you are. There is no set time limit on grief either. If you are in a state of shock, let others step in and help with practicalities and with making a list. Gaining information about the complexity of suicide and grief may help. Try to remind yourself that suicide involves the interaction between the individual's historic vulnerabilities and stressors that may occur closer to the time of suicide.
Some aspects of life are beyond our control and even love, treatment and professional help can't always keep someone alive. Set boundaries to handle anyone who may be intrusive or looking for details. The amount of information you want to share is up to you. You choose who you want to open up with and when. It can be useful to have a mental script or just to say you would rather not discuss details. Hold onto any mementos belonging to the person to comfort.
Don't expect too much of yourself and be mindful of emotional exhaustion. Initially, it is hour by hour living. Many describe it as going through the motions to get through the basics of each day. Rest and recovery is needed. For some, retelling the story and talking about the deceased person helps. While social media may offer support, tread carefully as there is a toxic aspect too. It is wise to keep an eye on any unhealthy habits creeping in and committing to daily routines such as getting some fresh air, a small walk, nutrition, a few chores and other strategies that soothe.
When ready, it may help to write a letter to the person who has died by suicide. In time, less traumatic and happier memories of the person will surface and soothe. Grief rituals, such as a lunch or a walk in their honour or planting a tree for them can offer some solace. As time goes on, life goes on for others while you are left with all this suffering.
Landmarks, such as birthdays and anniversaries, can be tough so set them up as best as you can by sharing the grief, going away, being with close family or friends or whatever eases somewhat. When overwhelmed with grief, it is wise to hold off on making any major decisions. New activities, courses and hobbies can provide structure and. for some, their job can help.
As your life moves around you, some form of acceptance evolves. Support from family and friends is the strongest protective factor. Checking in with your GP and accessing therapy from someone specifically trained to work with this can move you along more smoothly.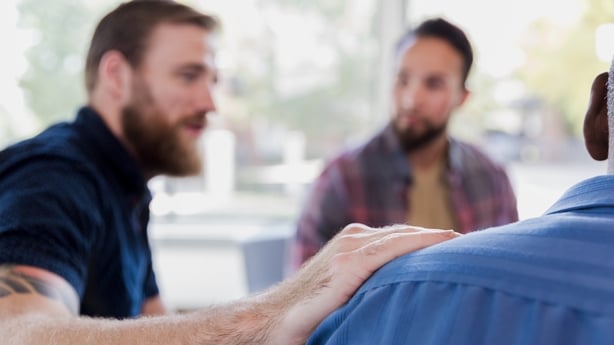 Supporting a person bereaved by suicide
One of the best ways to provide support is to educate yourself about suicide and those bereaved by suicide. Be mindful of giving platitudes that have no meaning to the bereaved. Try to refrain from religious condolences if the person is not religious. Meet the person grieving at their pace and belief system.
Don't add to the person's grief with your experiences. It is helpful to gauge whether they need distraction from it or to talk about it. Rather than asking the person how they are, just express how tough this must be. Sensitivity is needed and be mindful not to be intrusive. Offering empathy and really listening to the sub-text is a source of support.
Sending a meaningful note or regular texts letting the person know you are thinking of them can provide some comfort. Practical help is of huge benefit too - shopping, minding a pet, dropping off meals or helping with funeral arrangements.
Be aware of significant grief landmarks and suggest rituals or activities for these dates. Acknowledge the life and times of the deceased. Watch out for symptoms of complicated grief, PTSD, depression and other severe effects and encourage the person to get support. Be mindful of the language you use.
Avoid phrases such as "committed suicide" as it is outdated and implies criminality. Don't make judgments or assumptions.
Suicide grief has severe and long lasting effects. Suicide support services need to be well funded, expanded and be made accessible early on in the grieving process. Information about the complexity of suicide can help those bereaved feel less guilt and anguish. Trauma informed therapy could be made available.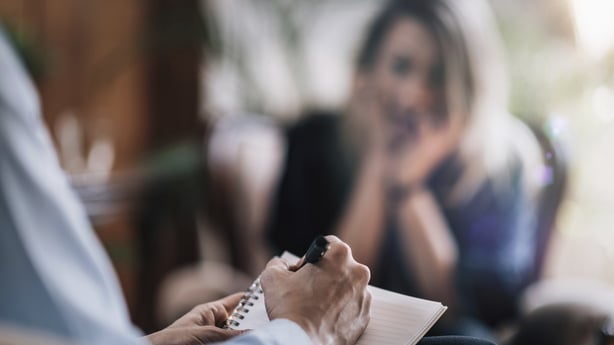 There is a role for family therapy, especially if children and adolescents are involved. Training and support for gardaí and others involved can help with the interaction with loved ones. Trained liason officers can help ease the shock and impact at the initial phase. The person receiving the news may need to be treated for shock and need a loved one present.
A complex issue needs complex solutions. Early education from primary years on about coping, problem solving, prompt identification and prompt referrals to services is vital.
A life taken takes others' lives for periods of time. While those of us bereaved in this way have had our lives and selves torn apart and changed forever, it's important to remember that healing is possible.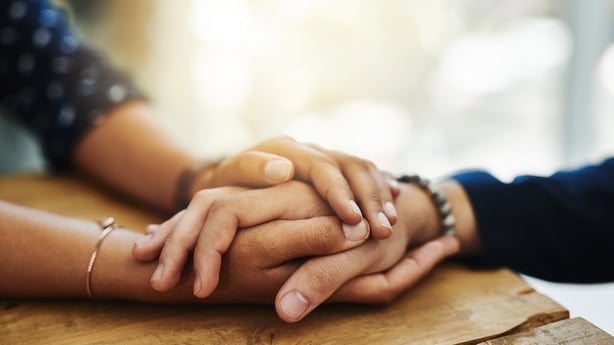 Resources: